Subscribe/Access
Advertisements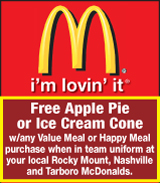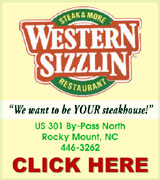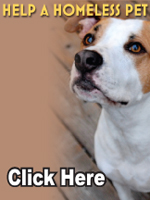 Sections
Member Options
Back
Nash acquires Castalia's water system


After months of negotiation, the Town Board of Castalia officially passed a resolution at Tuesday's meeting to accept the county's offer to buy the town's water system. The town will receive $50,000, plus permission to continue to use the water tower for town revenues. Currently, the town has an agreement involving Verizon's use of the water tower. Commissioner James Alston made the motion to accept the offer which passed unanimously. Mayor Ellene Leonard said that "Possibly the county will bill its first bill in November." Town clerk Angie Elliot also commented that the county will be sending a letter to those affected by the sale.

More ...
JESSICA A. SMITH, GRAPHIC CORRESPONDENT
Local woman killed in car accident


A Castalia woman was killed in a single-car accident on Monday morning.
Amy Marie Walker was one of nine killed over the Labor Day holiday weekend on North Carolina highways, cccording to the North Carolina Highway Patrol. Last year in North Carolina, troopers investigated 10 fatal collisions and 365 injury collisions over the Labor Day weekend.
According to the Highway Patrol, Walker was driving north along Red Bud Road, the road she lived on, when she ran off the road to the right, went across the center lane, back across the road and struck a tree.

More ...
AMANDA CLARK, GRAPHIC STAFF WRITER AND CAREY JOHNSON

Senior center volunteers Annette House, Claudia Mull and Joyce Johnson enjoy the annual social held at the Nash County Senior Center to honor volunteers.

Senior Center thanks local volunteers


The Nash County Senior Center proved it was wild about its volunteers last week during the annual Volunteer Appreciation Social.
Senior Center Manager Michele McKnight told volunteers in attendance that the success of the center was not possible without the help of volunteers.
Volunteers help in various capacities and it was not always a small task to give of your time to help others. The Volunteer Appreciation Social was a way to say "thank you."

More ...
AMANDA CLARK, GRAPHIC STAFF WRITER
Hometown Heroes 5K is Saturday


Whether you walk or run, Nashville Elementary School's Hometown Heroes 5K is certain to provide some good, hometown fun.
The event will also raise money for a good cause; phase two of Nashville Elementary School's playground.
The Hometown Heroes 5K is set for Saturday, September 10 and already has over 150 runners signed up to race. But according to Carrie Morningstar, Chair of the Playground Committee, there's still time to register.

More ...
AMANDA CLARK, GRAPHIC STAFF WRITER
Tourism to pay for lighting at Nash Crossing


Nash County Travel and Tourism will foot the utility bill for lighting in the new Nash Crossing Development, where Zaxby's is currently building.
Nashville's Town Council approved an agreement between the Nash County Tourism Development Authority and the Town of Nashville on Tuesday night regarding lighting at the intersection of Highway 58 and US 64 Bypass.
Nashville Mayor Donald Street said previous talks with the Department of Transportation (DOT) would have Nashville paying all utility costs and DOT installing interchange lighting.

More ...
AMANDA CLARK, GRAPHIC STAFF WRITER
Area schools see some improvement


Nash-Rocky Mount Schools Superintendent Dr. Shelton Jefferies said the school system has reasons to celebrate following the release of the 2015-2016 NC School Report Card last week.
The reports were released by the North Carolina Department of Public Instruction.
Though the school system is still deemed a low performing district, Jefferies said he was encouraged by those schools who had demonstrated growth.

More ...
AMANDA CLARK, GRAPHIC STAFF WRITER

EVERETT

Long-time magistrate retires


A long-time Nash County Magistrate is celebrating his retirement, after serving 27 years with the criminal justice system.
Bill Everett served his last day on August 31 and was surprised with a farewell party at the Nash County Courthouse.
Everett began his career in 1989 as a probation/parole officer with the North Carolina Department of Corrections. Everett said he pursued the job out of necessity.
"My family was growing and I sought a higher salary and benefits," he said. "The State satisfied that requirement."

More ...
AMANDA CLARK, GRAPHIC STAFF WRITER
Nash secures financing for courthouse expansion


Nash County Commissioners are moving forward with securing financing for the Courthouse Expansion Project.
Commissioners voted to go with Raymond James Capital Funding, Inc. at the recommendation of Ted Cole, Senior Vice-President with Davenport and Company, LLC.
Cole said six banks responded to RFP's, providing bids for the job. In the end, Cole recommended going with Raymond James with a 15-year, level principal term.

More ...
AMANDA CLARK, GRAPHIC STAFF WRITER
CANTALOUPE
Danny Vester, of Spring Hope, is pictured with his 55-pound cantaloupe that he grew from 18-year-old seeds. The seeds came from a Rocky Mount man who had a 62-pound cantaloupe many years ago. Those seeds were given to someone else and passed on to Vester. "I took those 18-year-old seeds and this is what I got," Vester said. Vester is better known for his record holding pumpkins, where he broke several state records with pumpkins weighing over 1,400 pounds. But Vester said he wanted to try some cantaloupes and is also trying his hand at watermelons.
More ...
NASHVILLE POLICE REPORTS
INCIDENTS
A larceny was reported on 8/30/16 at 1109 Eastern Avenue
A larceny was reported on 8/30/16 at 212 E Elm Street
Possession of counterfeit money and obtaining money/property by false pretense was reported on 8/30/16 at 815 S Alston Street
More ...
NASH COUNTY SHERIFF'S OFFICE REPORTS
A domestic was reported on 8/28/16 at 8914 Old Middlesex Road
A possession of marijuana and drug paraphernalia was reported on 8/29/16 on I-95
A simple assault was reported on 8/29/16 at 5570 N Halifax Road
A fraud was reported on 8/29/16 at 4203 Cedar Tree Drive
More ...
Nash encourages citizens to be prepared for hurricane season
With school back in session and the peak of hurricane season approaching, Nash County and City of Rocky Mount Emergency Management officials are encouraging residents and businesses to review and discuss their emergency plans and update emergency supplies kits.
"You cannot predict when weather-related or man-made emergencies will occur, but residents can plan now how they will respond when disasters strike," Nash County Emergency Manager Brent Fisher said.
More ...
ENGAGED
Mr. and Mrs. Masoud Motahari of Bailey announce the engagement of their daughter, Melanie Zahra, to Christopher Galen Duling of Harrisonburg, Va., son of Mr. and Mrs. John Duling of Harrisonburg, Va. The wedding is planned for October 1 at Stanhope Baptist Church.
More ...
Practical Nursing grads
Nash Community College recently held a recognition ceremony for its Medical Assisting and Practical Nursing programs. The Practical Nursing curriculum prepares individuals with the knowledge and skills to provide nursing care to children and adults. The Practical Nursing program is a three-semester program of study which leads to a one-year Diploma. Courses include content related to the practical nurse's role in participating in assessment, planning, implementing, and evaluating nursing care. Graduates of this program are eligible to apply to take the National Council Licensure Examination (NCLEX-PN) which is required for practice as a Licensed Practical Nurse.
More ...
Medical Assisting grads
The Medical Assisting curriculum prepares multi-skilled health care professionals qualified to perform administrative, clinical, and laboratory procedures. Course work includes instruction in scheduling appointments, coding, and processing insurance accounts, billing, collections, computer operations; assisting with examinations/treatments, performing routine laboratory procedures, electrocardiography, supervised medication administration; and ethical/legal issues associated with patient care.
More ...
Bark for Life is Nov. 5th
Plans are underway for the third annual Bark for Life event.
This year's event will not be held at Nashville's Stoney Creek Environmental Park but instead will be held at the new Rocky Mount Dog Park, "Best Friends Dog Park."
The event is set for Saturday, November 5 from 9 a.m. until 1 p.m. A rain date is planned for November 12.
More ...
26th Annual Walk for Life set for Saturday, September 17th
On Saturday, September 17th, hundreds of supporters will gather at Englewood Park for Your Choice Resource Center's (formerly the Pregnancy Care Center) 26th annual Walk for Life. Registration for the Walk will begin at 9:15 a.m. and the two-mile Walk will start at 10:15 a.m. There will be family fun before and after the Walk with music, balloon art, face painting, Webby's Shaved Ice, bouncy house and food provided by Boddie Noell Enterprises, Don Bulluck Chevrolet, and Anne's Donuts. Chick-fil-A coupons will be available for sponsored walkers.
More ...
Nash County Animal Friends' Notebook


It is a "No Brainer." FIX your pet, especially the females! Had someone ask me if it would stop the periods, which are messy and stinky. YES, it will! PLUS, for both males and females:
~ Lowers risk of cancer!
~ Your pet will live longer, 3-5 years more!

More ...
Carol Vierela, NASH COUNTY ANIMAL FRIENDS
EMT-Basic training grads
Emergency Medicine Technician (EMT)-Basic Academy, Basic, Intermediate, Nurse Aide I and Nurse Aide II students from Nash Community College were recently recognized for the completion of their respective programs in the Emergency Medical Services field. EMT-Basic training prepares students with the fundamentals of patient assessment, life support techniques, CPR and AED use, airway management using oxygen administration, treating traumatic injuries, childbirth, addressing shock, transferring patents to medical facilities and other vital information pertinent to a career in the field.
More ...
EMT Basic grads, 2
EMT Basic graduates pictured above, left to right, are Patrick Tess of Rocky Mount, Jonathan Tippett of Middlesex, Nathaniel Gray of Middlesex, Ginger Tess of Rocky Mount, Nour Kasem of Rocky Mount.
More ...
Nurse Aide Level II grads
Students graduating from the College's Nurse Aide II program are prepared to perform more complex skills for patients and residents regardless of setting. The program includes class, laboratory and clinical learning environments and with its completion graduates are eligible to to apply for listing as a Nurse Aide II by the North Carolina Board of Nursing Nurse Aide II Registry.
More ...
Nurse Aide I grads
Nurse Aide I students upon graduation are equipped with basic nursing skills needed to provide care for patients, residents and clients in a health care setting. Skills acquired are those in communication, safety, patients' rights, vitals, rehabilitation, mental health and more. Graduates of the Nurse Aide I program are eligible for the National Nurse Aide Assessment Program (NNAAP).
More ...
Rocky Mount Middle School honor rolls
Nash-Rocky Mount Schools has released its Honor Roll lists for the final semester of the 2015-2016 School Year.
The following students at Rocky Mount Middle School made the A or A/B Honor Roll.
More ...
Rocky Mount Rotary
Rocky Mount Rotary President, Garry E. Hodges, left, stands with the new Rocky Mount Airport manager, Dion J. Viventi, PE, CFI, who spoke at the Doubletree Hotel of Rocky Mount.
More ...
Speaker
Beth Freshwater-Smith, candidate for Wilson, Nash & Edgecombe District Court spoke to the Kiwanis club on August 18th. With Freshwater-Smith is Wardlaw Lamar, Kiwanis club member.
More ...
Nash County Blood Drives
Thursday, September 8 from 2:30 until 7 p.m. at Rocky Mount Moose Lodge, 521 Country Club, Rocky Mount
Thursday, September 15 from 3 until 7 p.m. at the Nash GOP headquarters, 3607 Sunset Avenue, Rocky Mount
Monday, September 19 from 3:15 until 7 p.m. at Nashville United Methodist Church, 209 E Washington Street, Nashville
Thursday, September 22 from 12 until 6 p.m. at Englewood Presbyterian Church, 100 South Englewood Drive, Rocky Mount
More ...
Luke's Word for the Week


"This is the Word of God, for the people of God...thanks be to God." At Nashville United Methodist Church, we respond to the Bible being read during a worship service with this phrase. We have three unique, Spirit-filled, Gospel proclaiming at NUMC and whether it's more contemporary in its approach or traditional, I love the fact in one accord all those in attendance to worship God respond this way.
The preceding reading is declared as being The Word of God.

More ...
LUKE WHITEHEAD
VBS
Rock Creek Baptist Church hosted Vacation Bible School in July for members of the Nashville Boys and Girls Club. The church has been holding VBS for the club for several years but this year, hosted it at the club for the first time. Pictured above, Jesse Smith plays a cup game at VBS.
More ...
RED OAK NEWS


Everyone's invited to the Ice Cream Social at Red Oak Baptist Church on Sunday, September 11 at 7:00 pm in the Family Life Center. Bring a freezer of homemade ice cream to share or dessert and enjoy the fellowship.
The North Carolina Missions Emphasis was introduced Sunday, September 4 at Red Oak Baptist Church. The special offering will be accepted during the month of September. Donations help support the Baptist Men Disaster Relief, camps, and church plants to name a few. The offering goal is $1500.

More ...
SUZY PEARCE

Kingston Little (at left), 8, gets help with his poi spinning skills from Albert Ervin (at right).
Muddy visits Cooley Library for Summer Reading
Cooley Library held a special Poi Spinning lesson on July 20 at the library and a surprise visitor showed up to try his hand at poi spinning as well.
The event was part of the library's Summer Reading Program, which is held each year.
Poi is a form of dance, where weights on the ends of tethers are swung through a variety of rhythmical patterns. It is rooted in the New Zealand culture, who dance with poi poi in traditional ceremonies.
More ...
Local business hosts law enforcement appreciation lunch for area officers
Michelle Viverette-Strickland and her husband, Carl Strickland, along with their business, Everlasting Memory Monument Company in Rocky Mount, hosted a Law Enforcement Apprciation Luncheon recently, with over 90 officers from the Rocky Mount Police Department, Nashville Police Department and Nash County Sheriff's Office attending.
"We wanted to show law enforcement officers how much we appreciate all they do and how much we appreciate the risk they take every day to protect us all," Viverette-Strickland said.
More ...
PEACHTREE COMMUNITY NEWS


Peachtree Community was blessed with a beautiful week-end, despite the dire forecast of stormy weather that was expected to accompany the storm, Hermine. The Peachtree folks gathered at the church on Sunday morning for worship.
Sanctuary flowers were given by Bob and Fran Bunn in honor of their granddaughter, Linnea Mink, on the occasion of her 15th birthday. The Adult choir sang "Be Thou My Vision", under the direction of the pastor. For the offertory Jane May played a beautiful version of "Beulah Land".

More ...
BARBARA HARDISON
Baseball in September is a return to childhood


It's September, and hurricane threats aside, the weather is breaking a bit, and the greatest of all months, October, will be in sight soon.
It will be safe to go outside again, the leaves will turn, the State Fair will roll in, ECU football will be in bloom, and baseball will be relevant again to people who don't even follow it.
I have to admit I am a baseball refugee. I loved the game growing up, back when you could only watch games on TV on Saturday afternoon or Monday night.

More ...
Mike Brantley
Castalia has endured a long journey


The Nashville Graphic has covered and reported on Castalia's water and sewer issues consistently since before 1996.
The Town of Castalia has battled for many, many years as to how to handle the issue of a water system that was in need of updating and repair at a cost that has continued to climb over the last twenty years.
Looking back to the fall of 2007, we reported that adding sewer services in Castalia could cost between $2.7 and 3.3 million.

More ...
Jo Anne Cooper
Whew! We're back in school!


My kids are officially back in school and it's been interesting!
Corbin is officially a kindergartner now and he has jumped right in the role. He has had no apprehensions about it whatsoever. Each day, he jumps out of the car and barely says goodbye. And each afternoon, as I sit in the car line and wait to get him, I can see him waving to me and I know, he's still my baby boy because he's not ashamed to wave at me and show all his friends his mommy!

More ...
Amanda Clark
Backward Glances


This photo was found in The Graphic's 1966 archives. It's seems to be the opening of a Northern Nash High School football game.

More ...
A PICTORIAL LOOK INTO THE PAST

REACH FOR THE STAR. Bunn High School's D.J. Jones (with ball) tries to elude a tackle attempt from Southern Nash's Sam Greene (30) during last Thursday evening's non-conference prep football showdown.

BIRDS RUN TO GLORY


BUNN - Southern Nash's skill-position depth and talent proved to be too much for the Bunn Wildcats during last Thursday's non-conference backyard rivalry football game.
The Firebirds attacked Bunn from every angle en route to defeating the Wildcats by a 31-16 margin at the BHS Football Field.
With the triumph, Southern Nash remained undefeated at 3-0, while Bunn dropped to 2-1 overall.

More ...
Staff Reports
NN Sweeps Cross Country Meet


RED OAK -- A regular season home meet against the Cleveland Rams isn't just a normal event for the Northern Nash High School cross country squad.
That's because Cleveland boasts two of the area's top Class 3-A runners -- identical twins Wyatt and Gable Dershem.
As expected, the Dershems challenged Northern Nash's best performers at last week's matchup -- and that was exactly what veteran NNHS head coach Jeff Dodrill was looking for.

More ...
Staff Reports
ENCFL's season to kick off


NASH COUNTY -- The 2016 Eastern North Carolina Football League will kick off its season schedule this Saturday, and several local youth gridiron teams will be in action.
The Nashville Hornets will be at home for a meeting with the Wilson Boys and Girls Club Jets.
Activities will begin with the varsity contest at 9 a.m. at Glover Park's Hornets Nest.

More ...
Staff Reports
Cats claim DH sweep


ZEBULON - Enderson Franco completed his second career complete-game shutout in a 5-0 game-one victory and the Carolina Mudcats walked off 3-2 with back-to-back bases-loaded walks in game two while completing a doubleheader sweep against the Dash at Five County Stadium on Sunday night in a Class A Carolina League diamond twinbill.
The doubleheader sweep was Carolina's second of the season and came in their Carolina League-high 14th twinbill of the year.

More ...
Staff Reports
Wesleyan drops season opener


OWINGS MILLS, MD. -- The score was tied after three quarters, but the host Mustangs of Stevenson University registered 14 unanswered points in the final period to pull away for a 42-28 victory over North Carolina Wesleyan College in last Friday's football season opener for both squads.
Stevenson (1-0) used two big plays in the fourth quarter to secure the win.
The first came with 9:15 to go when SU's Billy Lewis picked off his third pass of the game and returned it 38 yards for the go-ahead touchdown.

More ...
Staff Reports
Former Knights excel for Canes


LOUISBURG -- It hasn't taken long for Northern Nash's Dynamic Duo of Coleman Cherry and Stephen Whitehead to make an instant impact with the Louisburg College men's cross country program.
The freshmen standouts were exceptional for the Hurricanes during last Saturday's action at the Chick Fil-A Invitational, which was hosted by Catawba College in Salisbury.

More ...
GEOFF NEVILLE, Graphic Sportswriter
DORNSEIF DELIVERS AT NAMA
Aaron Dornseif earned his red belt during a belt test at Nashville Academy of Martial Arts recently. Dornseif has been a student at Nashville Academy of Martial Arts for over three years. The red belt is the hardest of the lower belts and is where students begin advanced training to earn their brown belts, then advancing to their black belts. While a red belt and before advancing to brown belts, students work on sharpening their skills up both physically and mentally.
More ...
Wesleyan spikers open campaign


RALEIGH -- The North Carolina Wesleyan College volleyball squad opened its 2016 season last Thursday evening at William Peace University, dropping a heartbreaking five-setter to the Pacers in Raleigh (17-25, 22-25, 25-21, 27-25, 15-11).
After Wesleyan raced out to a 2-0 lead with impressive wins in the first two sets, the Pacers stayed alive with a 25-21 win in the third.

More ...
Staff Reports
BIG WEEKEND AHEAD
Northern Nash High School's cross country squad (pictured) will host the annual Knights Invitational this Saturday morning at Red Oak Middle School. Over 600 entrants from across the region are expected to participate in the star-studded event.
More ...
SCHEDULE CHANGES
The recent adverse weather has forced some scheduling changes for the Northern Nash High School football squad under the direction of head coach Randy Raper. The Knights were supposed to play last Friday night against Tarboro, but the backyard showdown has been postponed until Sept. 12 -- next Monday. That will be a quick bounceback time for the Knights, who will be on the road this Friday night for a visit to New Hanover County to tangle with Wilmington Laney. The Fighting Knights are currently 1-1 overall this season.
More ...
Masters of Soul
The Dunn Center for the Performing Arts will feature The Masters of Soul on September 16 at 7:30 p.m. Described as the most entertaining history lesson ever performed, this show of traditional Motown acts now incorporates soul into the mix. Enjoy legends like Gladys Knight, Marvin Gaye, Smokey Robinson, Diana Ross, Martha Reeves and James Brown. Tickets are $25 and can be purchased online at www.ncwc.edu/arts/dunncenter or by calling 252-985-5197.
More ...
Crystal Gayle to perform at Louisburg College
Twenty No. 1 country music hits. An armful of Gold and Platinum records. CMA's "Female Vocalist of the Year." Sold-out tours across the nation and around the world. A star on the Hollywood Walk of Fame.
Not bad for the youngest of eight children from a holler in Paintsville, Ky. Crystal Gayle became a household name in the 1970s for her Grammy Award-winning crossover hit "Don't It Make My Brown Eyes Blue," as well as for her nearly floor-length hair.
More ...
Poinsett Piano Trio to perform at Cherry Hill
The Cherry Hill Concert Series opens its fall season with a performance by the Poinsett Piano Trio on Sunday, September 18th at 3 p.m. The group will play in the Cherry Hill plantation house in Inez and afterwards will visit with patrons at a reception in the dining room of the historic property.
After having performed together with great success for several years in other chamber combinations, David Gross, Deirdre Hutton, and Christopher Hutton founded the Poinsett Piano Trio in 2008.
More ...