Subscribe/Access
Advertisements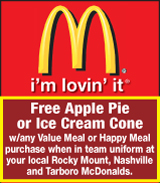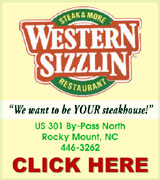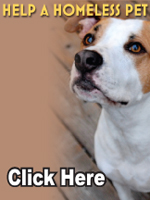 Sections
Member Options
Back
Barn and harvest destroyed by fire


Firefighters used over 75,000 gallons of water to extinguish a barn fire last week outside of Castalia.
According to Nash County Fire Marshal Chris Bissette, a passer-by noticed the barn on fire while driving down Lancaster Store Road around midnight.
"The initial report was the barn was totally engulfed in flames and some farm equipment," Bissette said.
Bissette said the barn was a pole barn that used to be used as a shelter for tobacco but was currently being used to store wheat straw.

More ...
AMANDA CLARK, GRAPHIC STAFF WRITER
Nash man charged with Middlesex homicide
The Nash County Sheriff's Office has charged a 34-year-old man with second degree murder.
Deputies were dispatched to 9701 W NC 97 on Friday morning, August 26 in reference to a possible cardiac arrest/assault. Upon arrival, deputies determined that Dan Glover, 56, had been assaulted and was deceased.
An investigation by the Criminal Investigations Division led to the arrest of David Lee Durham. Durham was arrested later that morning and charged with second degree murder.
More ...
Zika virus is confirmed in Nash County
The Nash County Health Department has confirmed cases of the Zika virus in Nash County.
Zika is a disease caused by a virus that is spread to people primarily through the bite of an infected Aedes species mosquito. The most common symptoms of Zika are fever, rash, joint pain, and conjunctivitis (red eyes). The illness is usually mild with symptoms lasting for several days to a week after being bitten by an infected mosquito.
More ...

Albert McWilliams gathers with his children, Sonyé, Albert III and Alysha before the bell rings at Nashville Elementary.
BACK TO SCHOOL
SCHOOL DAYS -- Thousands of youth returned to school on Monday with Nash-Rocky Mount Schools. This will be the first full year for N-RMS Superintendent Dr. Shelton Jefferies, who has made the motto for the '16-'17 school year Future Focused. "The first day of school for NRMPS was a testament to the high level of professionalism exhibited by our board members, parents, maintenance staff, custodians, transportation staff, cafeteria staff, school support and central office staff, teachers, principals and all other administrators," Jefferies said. "We experienced an incredibly smooth opening on Monday and it is my belief that this is entirely attributed to the dedicated team that is NRMPS. I look forward to an outstanding year for all of our students as we are #FutureFocused."
More ...

Bumper stickers with the initiative will be on all Rocky Mount Police Department patrol cars. Nash County Sheriff Keith Stone said his deputies will also have the stickers on their patrol vehicles. (Contributed photo)

Rocky Mount strives to reduce underage drinking


Nash County native and Chairman of the NC ABC Commission Jim Gardner returned to his hometown last week to announce an initiative that is kicking off in the City of Rocky Mount.
Talk it Out is a multi-year awareness campaign sponsored by the NC ABC Commission to reduce underage drinking. According to Gardner, the campaign covers three areas: to educate the parents of young children in NC, to train people who have permits about their responsibilities and enforcement.

More ...
AMANDA CLARK, GRAPHIC STAFF WRITER
Local farmers featured in Our State magazine


Two Nash County natives were recently featured in a magazine devoted to celebrating North Carolina.
Bobby Joe Fisher and Parker Philips were the feature story in the July edition of Our State magazine, which focused on their lives working in the tobacco fields.
The article, "Tobacco Dreams," was written by T. Edward Nickens, who serves as the editor-at-large of Field and Stream magazine but also has a monthly feature in Our State magazine titled "Ramblin' Man."

More ...
AMANDA CLARK, GRAPHIC STAFF WRITER
Nashville woman to compete in renowned Quarter Horse show
Pamela Sue Colbert of Nashville qualified to compete in Amateur Aged Geldings at the 2016 Select American Quarter Horse Association World Championship Show presented by Adequan® (polysulfated glycosaminoglycan) on August 30, 2016 in Amarillo.
Colbert showed the American Quarter Horse, GQ Celebrity, owned by Dolly Vick Colbert of Nashville. The 1999 Chestnut gelding, sired by Mister GQ and out of Skip My Party, was bred by Candace Jussen of Pilot Point, TX.
More ...
BPW members receive Lifetime Achievement Awards
Three members of Nashville's Business and Professional Women's (BPW) Organization were among the 12 who received Lifetime Membership Awards at the state conference.
Shirley House, Mary Alice Wells and Barbara High Tyre were all awarded the Lifetime Membership Award during the annual conference in June.
The award is presented to members who have been involved in BPW for 40 or more years.
More ...
Lake Royale death under investigation


Investigators allege Shannon Anderson shot and killed Michael Cahoon inside his Pawnee Drive home, but no charges have yet been filed.
That decision, said District Attorney Mike Waters, will come after some consultations take place.
"I met with the detective and the chief of police last week," Waters said on Monday. "I also spoke with the assigned [State Bureau of Investigations] supervisor who visited the scene.

More ...
CAREY JOHNSON, Special to The Graphic
Suggs to speak at Peacemakers banquet
Peacemakers of Rocky Mount has announced Ernie Suggs, reporter with Atlanta Journal-Constitution, will be the keynote speaker at its annual Hope Banquet fundraiser. A 1985 graduate of Rocky Mount High School, Suggs has been a reporter at the AJC for nearly 20 years where he covers a variety of breaking news and investigative articles. Previously, he was a journalist for newspapers in New York City and Durham, publishing stories about politics, civil rights, higher education and more during his tenure.
More ...
Color Run set for Sept. 17


Participants of a 5K race and one-mile run can expect a colorful event on Saturday, September 17.
The Missions Color Run will be held at Nash Central Middle School and Glover Park.
The color run is being sponsored by the North Carolina Assemblies of God's BGMC Missions program.
Larissa Cockrell, the Director of Children's Ministries for the North Carolina Assemblies of God and a Rocky Mount resident, said she wanted an event to be hosted in this area so organized the run.

More ...
AMANDA CLARK, GRAPHIC STAFF WRITER
Awarded
The Rotary Club of Rocky Mount recently awarded $12,000.00 to Nash Community College from proceeds of funds raised from Tackle the Tar for local scholarships. Pictured (L-R) is: Pat Daniels, past Associate VP of Institutional Advancement/ Executive Director, NCC Foundation, Kim Sutton, VP of Southern Bank and Nash Community College Foundation Board President, Alex Mevtinez, NCC SGA President, Kristi Price, VP SGA NCC, Nash Community College President Bill Carver, Rotary President Garry Hodges, Tackle the Tar Chair Kristen Brabbl and past Rotary President Richard Sykes.
More ...
Donation
Frances Powell, at right, Regent of Micajah Pettaway Chapter of the Daughters of American Revolution recently donated three genealogy reference books to Braswell Memorial Library. Accepting the books on behalf of the library is Traci Thompson, at left, local history/genealogy librarian.
More ...
NASHVILLE POLICE REPORTS
INCIDENTS
An escape from custody or resist, obstruct, delay was reported on 8/24/16 at 209 E Sixth Street
An involuntary commitment was reported on 8/24/16 on Woodfield Drive
A possession of marijuana was reported on 8/25/16 at 101 W Washington Street
More ...
NASH COUNTY SHERIFF'S OFFICE REPORTS
A misdemeanor possession of a schedule VI controlled substance was reported on 8/21/16 at US 64A and N Big Wood Road
An assault on a female, misdemeanor possession of a schedule VI controlled substance was reported on 8/22/16 at 7787 N NC 58
A larceny and breaking and entering was reported on 8/22/16 at 4055 N Halifax Road
An identity theft was reported on 8/22/16 at 3908 Bend of the River Road
More ...
Cooke, Williams marry
Courtney Michelle Cooke and Jonathan Brooks Williams were united in marriage on June 4, 2016, at five o'clock in the evening at White Level Baptist Church in Louisburg with the Reverend Henry Stamper officiating.
The bride is the daughter of Keith and Connie Cooke of Louisburg. She is the granddaughter of Martha Cooke and the late Larry Cooke of Louisburg and the late Thomas and Doris Hocutt of Raleigh.
More ...
Red Oak Middle Honor Rolls
Nash-Rocky Mount Schools has released its Honor Roll lists for the final semester of the 2015-2016 School Year.
The following students at Red Oak Middle School made the A or A/B Honor Roll.
More ...
Back To School, 1
Nashville Graphic reporter Amanda Clark spends time with her son, Corbin, on his first day of kindergarten at Cedar Grove Elementary School. (Photo by Ashley Denton, Nash-Rocky Mount Public Schools)
More ...
Back To School, 2
Shannor Connie and Jahkure Reaves arrive on campus the first day of School at Nashville Elementary School.
More ...
Back To School, 3
Nashville Elementary School teacher Mandy Bailey greets Jamauri Fields Gray first day of school. (Graphic photo by Lou Roldan)
More ...
Back To School, 4
Nashville Baptist Church held a Back to School celebration on Saturday, August 27 for the community to enjoy. Pictured above, Kevelle Battle, 4, enjoys playing with bubbles at the church.
More ...
Back To School, 5
Nashville Baptist Church held a Back to School celebration on Saturday, August 27 for the community to enjoy. Pictured above, Caroline Thomas, 23 months, cools off with a freeze pop Saturday during the Back to School festivities.
More ...
Nash County Animal Friends' Notebook


MISSING PETS? BEWARE of the COYOTE! It is NOT safe to allow your pet to go outside by itself, especially at night. Just recently, we heard of a suspected coyote attack on a 30 pound dog in Nashville, when the owner let it out to potty. Her leg is badly hurt. Many people report being tracked by them when walking their pets or hearing their howling.

More ...
Carol Vierela, NASH COUNTY ANIMAL FRIENDS
Luke's Word for the Week


Now that all the festivities have settled down from the Olympics, it's a great chance to look back and reflect on the games of the 2016 Olympiad. I certainly enjoyed the games; whether rowing or rugby, swimming or soccer the games proved to be quite exciting. It's an amazing site to see the best athletes in the world compete against each other, proving who the best athletes and teams are on earth. There is no doubt that each person who's made the Olympics for their respective country has worked countless hours and given up much of their normal life to train for the games.

More ...
LUKE WHITEHEAD
PEACHTREE COMMUNITY NEWS


On a bright Sunday morning Pastor Whitehouse greeted those who came to Peachtree for worship. Sanctuary flowers were given by Cheryl and Doug Hayes, in memory of Steve and Linda Johnson. The Adult Choir sang "Change my Heart, Oh God" under the direction of the pastor. For the offertory, Jane May played a beautiful arrangement of "Be Still My Soul."

More ...
BARBARA HARDISON
RED OAK NEWS


The Women in Action of Red Oak Baptist Church met on Thursday, August 25. They enjoyed supper together and the missions program. The group donated items for Christmas in August and school supplies for the Haliwa-Saponi Tribal School.
What a great Sunday! Red Oak Baptist Church had Promotion Sunday which began with Sunday School followed by a time to recognize the children moving up to first grade and also those Sunday School members with perfect attendance.

More ...
SUZY PEARCE
AVENTON COMMUNITY NEWS


No Aventon News this week, just thoughts.
I know people get sick of my memories, but as long as I get one positive remark, I will continue with them. No need to give me a negative....I don't hear them.
Background info: I am the 5th of 6 children born to my parents in 10 years (5 girls and 1 boy.) Yep, we were stair steps. I can remember as a child my grandmother and my mama with us in tow picking butterbeans from the garden, then shelling them on the front porch.

More ...
JOJO RICKS
What is your personal definition of success?


Some time back, I had a conversation with a fellow who at first glance seemed ready to put his arms tightly around life.
When asked what his dream was, what he wanted the most in the world, he was quick to answer: "I want to be successful!" He grinned broadly, confident that he had given me an answer unlike those that might be expected from his peers, answers that might focus on specific, material things.
But, never being one to let even the simplest of answers go unchallenged, I pressed: "Good. What does being successful mean?"

More ...
Mike Brantley
Grateful for so many people who help others


Nashville is fortunate to have some pretty awesome people in its midst.
People like Anne Richardson.
Ms. Anne is one of those people that has a vision and does it. She doesn't just sit around and think about the good things she can do, she actually goes out and does them!
I admire that 100 percent!

More ...
Amanda Clark
Bittersweet week for downtown Nashville


Last week literally brought a lump to my throat. We knew it was coming. We've been reporting on the possibility of it happening since 2002. But it still hit hard when it happened. It was a sad week watching the demolition of a few historic buildings on Washington Street in downtown Nashville.
Nash County is expanding the existing courthouse to allow for a second Superior Courtroom along with additional office space and conference rooms. While we are glad Nash County chose to expand its services in downtown rather than moving services off site, it's still hard to say goodbye to so much history, architecture and memories.

More ...
Jo Anne Cooper
Backward Glances


This photo was found in The Graphic's 1966 archives. The building pictured was Baker's Variety Store in the 60s. Prior to being sold and developed into Faith Christian Ministries' Unique Thriftique (second location in downtown Nashville), it was the home of Public Office and Tax Service.

More ...
A PICTORIAL LOOK INTO THE PAST

NUMBER ONE. Haley Baker is lining up at No. 1 Singles this fall for the Nash Central High School girls tennis squad under Coach Turner Votipka.

Votipka Returns To Nash Central


ROCKY MOUNT -- If anyone doubts the assessment that tennis can be a winner at Nash Central High School, just ask for the opinion of Turner Votipka.
Votipka played for some strong teams for the Bulldogs' boys program and went on to enjoy an outstanding career -- while earning his degree -- at Guilford College in Greensboro.
Votipka has now returned to Nash Central, where he will serve as a teacher in addition to guiding the boys and girls court programs.

More ...
GEOFF NEVILLE, Graphic Sportswriter

I'VE GOT THIS. Northern Nash High School's Evan Sanford (left) dribbles the ball out of harm's way during last Wednesday evening's home loss to the Bunn Wildcats in non-conference boys soccer action.

DICKENS' NOVEL WORK


RED OAK - Despite some exceptional net work from sophomore keeper Parker Dickens, the Northern Nash Fighting Knights are still searching for their first boys soccer victory of the 2016 campaign.
Northern, guided by veteran head coach Joe McCarthy, dropped a pair of heartbreakers last week against North Pitt and Bunn -- with both coming by identical 1-0 scores.

More ...
GEOFF NEVILLE, Graphic Sportswriter
FIRST STEP TAKEN


ROCKY MOUNT -- Nash Central High School's penchant for producing quality girls soccer netminders is continuing with the ultra-talented Anna Shaye Thompson.
Thompson, currently a junior at NCHS, verbally committed last weekend to continue her career at Division I Charleston Southern University in South Carolina.
When she puts on a uniform for the Buccaneers in the Fall of 2018, Thompson will become the third Nash Central keeper to play on the college level over the past handful of seasons.

More ...
GEOFF NEVILLE, Graphic Sportswriter
Red Oak's tennis sked announced


RED OAK -- Red Oak Middle School's 2016 girls tennis campaign will begin Sept. 20 with a road match in Snow Hill against Greene County.
Red Oak will be coached by veteran court skipper Susan McCarthy.
All in-county matches will start at 3:30 p.m., while out-of-county events will begin at 4 p.m. Home matches will be played at Ennis Park adjacent to the ROMS campus.

More ...
Staff Reports
Cats done in by the Dash


WINSTON-SALEM -- Winston-Salem's Toby Thomas, Daniel Gonzalez and Cleuluis Rondon combined for 10 runs, 11 hits and seven RBI as the homestanding Dash ran away with Sunday's series finale 15-2 against the Carolina Mudcats in a Class A Carolina League baseball event at BB&T Ballpark in Winston-Salem.
Carolina (47-85, 18-44) fell a win shy of a sweep after losing their final road game of the 2016 season.
Enderson Franco started and took the loss after allowing four runs in the second and one more in the fifth before leaving the game.

More ...
Staff Reports
Eagles Rally Past NN


RED OAK -- Coming off of a big win over Corinth-Holders, the Northern Nash Knights looked to improve to a 2-0 football record last Friday at home against the Elizabeth City Northeastern Eagles.
Northern Nash would lead almost the entire way before the Eagles would rally in the fourth quarter to secure a 27-24 triumph.
Northeastern (2-0), which is currently ranked #6 in the statewide 2A poll, was looking to knock off the Knights for the fourth consecutive season, and got the job done in dramatic fashion.

More ...
CHANCE PUCKETT, Correspondent

TO THE 10TH POWER. Southern Nash's David Landa tries to gain some dribbling room during Monday evening's road boys soccer conquest against the Franklinton Red Rams.

Big East Preview


FRANKLINTON -- In Carlos Barron's estimation, his Southern Nash Firebirds have the physical skill to compete for one of the top spots in the super-competitive Big East Conference boys soccer standings.
But what the Firebirds are still in the process of learning is the importance of mental toughness on the field.
In all but one of Southern Nash's four outings to date, the Firebirds have held the lead -- but were only able to secure a victory on one occasion.

More ...
GEOFF NEVILLE, Graphic Sportswriter
'Dogs Defeat SSS


ROCKY MOUNT -- Attempting to build a winning streak is the newest goal for Nash Central High School football coach Chris Lee.
That's because the Bulldogs are coming off a strong 44-6 decision over Smithfield-Selma last Friday -- and will be at home today at 7 p.m. for a showdown against North Johnston.
Last year, Nash Central also defeated Smithfield-Selma and had a chance to make it two in row one week later at North Johnston -- but were edged by one point.

More ...
GEOFF NEVILLE, Graphic Sportswriter
USA South releases rankings


FAYETTEVILLE -- The USA South Athletic Conference has released its 2016 fall preseason coaches polls for soccer, volleyball, and cross country. North Carolina Wesleyan College's men's and women's soccer teams each earned 4th-place billings, while volleyball was predicted to finish 7th in the league's East Division and cross country 11th overall.
In men's soccer, 6th-year head coach Frankie Taal's squad finished 4th in its poll, picking up 72 total points in the voting.

More ...
Staff Reports
ENCFL GRIDIRON SCHEDULE


NASH COUNTY -- The Eastern North Carolina Football League will kick off its annual campaign on September 10.
Ten organizations are entered in the ENCFL this fall, including Nash County squads Nashville, Northern Nash, Southern Nash and Rocky Mount.
Nashville's Hornets will begin their schedule with a home meeting against the Wilson Boys and Girls Club.
Also on Sept. 10, Northern Nash will host Tarboro, Southern Nash will be at SouthWest Edgecombe and Rocky Mount will entertain Wilson Parks and Rec.

More ...
GEOFF NEVILLE, Graphic Sportswriter
IN SIGHT
Northern Nash's Aaron Gerlach (with ball) looks for an opening during the Knights' home boys soccer showdown last Wednesday evening against the Bunn Wildcats.
More ...
NAMA HOSTS BELT TESTS
TNT BELT TEST RECIPIENTS. The Nashville Academy of Martial Arts held a belt test last month, where several students received belt advancements. Two students received belt advancements in the Tiny Nama Tots (T.N.T.) class, which is for ages 4-7. Pictured (L-R) are Davis Grover, who earned a gold with white stripe belt, Sensei Allen Clark and Syloh Wilson, who earned an orange with white stripe belt.
More ...
PARKER'S PROTECTION PLAN
Parker Dickens (center) was excellent in goal for the Northern Nash Fighting Knights as part of last Wednesday's home soccer meeting with the Bunn Wildcats.
More ...
Application deadline for Grassroots Grant funding is September 19
The Nash County Arts Council is now accepting applications for North Carolina Arts Council Grassroots Arts Program sub-grants through September 19, 2016. Since 1977, the North Carolina Arts Council's Grassroots Arts Program has provided North Carolina citizens access to quality arts experiences. Using a per capita based formula, the program provides funding for the arts in all 100 counties of the state through partnerships with local arts councils. The Nash County Arts Council serves as the North Carolina Arts Council's partner in awarding sub-grants to local organizations for arts programs in Nash County.
More ...
Rocky Mount Jaycees host Casino Night event
The Rocky Mount Area Junior Chamber (Jaycees) will host its first Casino Night Fundraiser to benefit Men's Christian Fellowship's Veterans' Home on Saturday, September 10th, from 6 p.m. to 9 p.m. at Benvenue Country Club in Rocky Mount.
"In a show of patriotism on the weekend of the 15th anniversary of 9/11, we welcome members and friends to come together for a fun evening to help a great group trying to reach out and provide a valuable resource for our local veterans," said Brett Hill, Rocky Mount Area Jaycees President
More ...