Subscribe/Access
Advertisements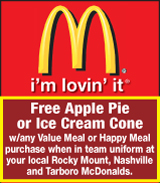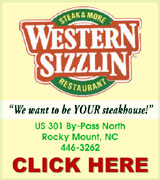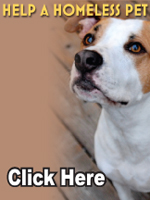 Sections
Member Options
Back
Locals join hands to fight pipeline


Members of a local group opposed to the Atlantic Coast Pipeline joined hands on Sunday as part of a nationwide event, Hands Across Our Land.
Just over a dozen members of Nash Stop the Pipeline (NSTP) met at Flat Rock Branch on Red Oak Battleboro Road to participate in the nationwide event, whose purpose is to bring attention to property rights and the challenges they face when dealing with corporations in their quest to build new fossil fuel infrastructure.
This is the second year the event has been held nationwide. It is sponsored by the Blue Ridge Environmental Defense League.

More ...
AMANDA CLARK, GRAPHIC STAFF WRITER
Nash County appoints Veteran's Affairs officer


Nash County recently upped its level of services to veterans by hiring a full-time administrator to serve in Nashville.
Tyler Staverman started on July 1 as the Veteran's Affairs Administrator for Nash County and will serve veterans Monday through Friday at his office, which is located in the Nash County Administration Building.
In the past, Nash County shared its Veteran's Affairs Staff with Edgecombe County.

More ...
AMANDA CLARK, GRAPHIC STAFF WRITER

Ammo takes flight back into the wildlife habitat Sunday after being nursed back to health from a gunshot wound.

Wildlife rehab group releases hawk


Typically, Red Tail Hawks are considered birds of prey but on one Sunday morning in May, "Ammo" became the prey and was left fighting for his life.
Randy Atkinson, the founder of Rocky Mount Wildlife Rehabbers, said he received a call on the Sunday after Memorial Day that a hawk was in the pasture in Conetoe, which is in Pitt County. The hawk had been illegally shot and was stumbling around in the field.
"We had to find the hawk," Atkinson said.

More ...
AMANDA CLARK, GRAPHIC STAFF WRITER
Momeyer celebrates Constitution Week


Momeyer's Town Council voted last week to adopt a proclamation recognizing Constitution Day and Week in September.
Constitution Day and Citizenship Day is celebrated on September 17 each year during the celebration of Constitution Week, which is recognized September 17 through 23.
Constitution Day commemorates the formation and signing of the United States Constitution by 39 men on September 17, 1787, recognizing all who are born in the United States, or by naturalization, have become citizens.

More ...
AMANDA CLARK, GRAPHIC STAFF WRITER
Finch named to Conservation Hall of Fame


A Spring Hope farmer was recently named to the Conservation Hall of Fame.
John Finch, a Nash Soil and Water Conservation District (SWCD) supervisor, was named to the National Association of Conservation District's (NACD) Southeast Region "Conservation Hall of Fame" at a Southeast Region meeting held at Harrah's Cherokee Hotel and Resort July 31 through August 2 in Cherokee.
The NACD Southeast Conservation Hall of Fame program recognizes individuals from a nine-state, two-territory region who have made significant contributions to soil and water conservation to help insure the proper management of our nation's natural resources.

More ...
AMANDA CLARK, GRAPHIC STAFF WRITER
Nashville Chamber welcomes At The Barre


Nashville's Chamber of Commerce celebrated a dance studio just outside of Nashville on Monday morning at a ribbon cutting ceremony.
Will and Melinda Coghlan opened At the Barre in September 2015 at 2611 Eastern Avenue, across from East Coast Equipment.
Neither Will nor Melinda have a background in dance but both of their daughters have been dancing since they were small, which made dance a big part of the family's life.

More ...
Amanda Clark, Graphic Staff Writer
Nashville Chamber congratulates A Place to Grow


Five years after celebrating the opening of A Place to Grow Learning Center, Nashville's Chamber of Commerce again celebrated the childcare center, who recently expanded into another building with an after school and summer program.
A ribbon cutting was held for the new 3,000 square foot facility, located behind Bojangles in Nashville, on Tuesday morning.
The new location opened in June, said Ginny Thacker, who owns the childcare center along with her husband, Chris.

More ...
Amanda Clark, Graphic Staff Writer
Dollar Tree replaces Family Dollar store


Dollar Tree has opened up in Nashville, in a spot formerly occupied by Family Dollar.
Dollar Tree completed its acqusition of Family Dollar Stores, Inc. last July. As part of the acqusition, the Family Dollar in Nashville, which was located in the Just Save shopping center at 735 E Washington Street, closed down and reopened as Dollar Tree.
"This is a transformational opportunity for our business to offer broader, more compelling merchandise assortments, with greater values, to a wider array of customers," Bob Sasser, Chief Executive Officer, said in a press release last year during the acquisition.

More ...
Amanda Clark, Graphic Staff Writer

Eddie and Faye Dozier were named to the NC 4-H Hall of Fame recently in Raleigh. The couple will be recognized on August 27 at a special banquet, the GREEN Promise Banquet, at the Nash County Ag Center.

Nash 4-H plans GREEN Promise Banquet


Nash County 4-H wants to bring 4-H alumni and friends of 4-H together to celebrate the most recent 4-H Hall of Fame inductees.
The 4-H GREEN Promise Banquet is set for Saturday, August 27 at the Ag Center in Nashville. Tickets are still available for the event.
Sandy Hall, Nash County Cooperative Extension Director and Extension Agent for 4-H Youth Development, said some type of event is always held to recognize alumni and Hall of Fame recipients. But this year, Hall said they wanted to try something different.

More ...
AMANDA CLARK, GRAPHIC STAFF WRITER
Youth Pastor's Coalition plans prayer walks for area schools
The Youth Pastor's Coalition is sponsoring prayer walks for schools in Nash and Edgecombe County next week.
The Prayer Walks are set for elementary schools on August 22, middle schools on August 23, high schools on August 24 and at Central Office on August 25.
Pam Bailey said the Youth Pastor's Coalition started the event three years ago and it's the group's first event of the year, as it follows the school calendar.
Bailey said the event is open to anyone in the community.
More ...
Juvenile fails to return to Edgecombe Youth center
A juvenile committed through the juvenile justice system to the custody of the Division of Adult Correction and Juvenile Justice and placed at the Edgecombe Youth Development Center has failed to return from an 8-hour leave with his family.
The juvenile identified as first name Malik last initial R failed to return Sunday. The juvenile's home county is Wilson. The division has notified local law enforcement and is cooperating fully with the search and investigation.
More ...
Hollister man sentenced for cocaine conspiracy
A Hollister man was sentenced in federal court last week for his involvement with a cocaine conspiracy.
United States District Judge Malcolm J. Howard sentenced Randy Lynch, 50, to 96 months in prison and five years of supervised relesae for conspiracy to distribute and possess with the intent to distribute five kilograms or more of cocaine. Lynch pled guilty to the charge on November 9, 2015.
On July 1, 2015, undercover agents with the Department of Homeland Security arranged a delivery of seven kilograms of cocaine to Lynch at a truck stop off of Interstate 85 in Vance County.
More ...
NASH COUNTY SHERIFF'S OFFICE REPORTS
A discharging a weapon into occupied property was reported on 8/7/16 at 4063 Red Road
A felony larceny was reported on 8/7/16 at 8478 Pleasant Grove Church Road
A domestic violence/disturbance was reported on 8/7/16 at 308 W Edgecombe Street
A possession of a controlled substance in prison/jail was reported on 8/7/16 at 222 W Washington Street
More ...
Local support group holds first fund raiser


A support group for the visually impaired is holding its first fundraiser since the group was formed over 20 years ago.
The Nash County Support Group for the Blind is selling coupons for Krispy Kreme Doughnuts for $7.
Proceeds will go to support the group's goals of helping others.
Carolyn Greene has been a member of the support group since 2004. She said the group provides support for those who are visually impaired.

More ...
Amanda Clark, Graphic Staff Writer
Sawyer named Top Banker
Kenneth E. "Ken" Sawyer, Jr., Senior Vice President and Commercial Relationship Banker in Rocky Mount, was recognized as a Top Commercial Banker at Southern Bank's Annual Best Bankers Event held at Kingsmill Resort in Williamsburg, Virginia.
A Greenville native, Sawyer attended East Carolina University. He has completed the Management Development Program of the North Carolina School of Banking at The University of North Carolina at Chapel Hill.
More ...
Benvenue Elementary Honor Rolls
Nash-Rocky Mount Schools has released its Honor Roll lists for the final semester of the 2015-2016 School Year.
The following students at Benvenue Elementary School made the A or A/B Honor Roll.
More ...
D.S. Johnson Elementary Honor Rolls
Nash-Rocky Mount Schools has released its Honor Roll lists for the final semester of the 2015-2016 School Year.
The following students at D.S. Johnson Elementary School made the A or A/B Honor Roll.
More ...
RED OAK NEWS


It has been an amazing summer at Red Oak United Methodist Church! They just wrapped up the Second Annual Fruit of the Spirit Reading Camp, a three week camp designed to help prevent summer slide and improve the basic literacy skills of children in our community. It was an amazing success and each child who participated in the camp was given several books to continue practicing the skills they learned at home.

More ...
SUZY PEARCE
Luke's Word for the Week


Fear can be a crippling feeling in life, can it not? Whether jumping off the diving board as a four-year-old or being informed of a life crippling illness within you - fear has a habit of jolting us to the core. It corrodes our souls and paralyzes our actions. Fear has a way of dictating our lives, without us even realizing it. Fear can even cause us to believe the wrong things and lead us down a road of half-truths. I remember when I was younger and listening to messages about God and my need for repentance, leave the place feeling like someone was trying to scare me out of hell, instead of loving me into heaven.

More ...
LUKE WHITEHEAD
PEACHTREE COMMUNITY NEWS


On a beautiful Sabbath morning, Peachtree folks gathered at the church for worship. Sanctuary flowers were given by Joan and Ray Eason in memory of her mother, Elizabeth Rackley. Special music was a solo by Fay Vick. It was a touching arrangement of "Why Me, Lord?" Jane May, pianist, played a beautiful arrangement of "The Londonairy Aire" for the offertory..
Jerry Hobgood, Deacon Chairman, led the service in the absence of the pastor.

More ...
BARBARA HARDISON
AVENTON COMMUNITY NEWS


No Aventon News this week, just thoughts.
I have mentioned several times in the past that my old house was named "ANEEDA," because she was always in the need of something. I have been thinking long and hard about what I would call my new home, and really wasn't satisfied with anything until I saw a program on Coquina Rock. This rock is a soft limestone consisting of broken shells, shell fragments, sediment that is formed together in marine water; washed up on shore.

More ...
JOJO RICKS
Students recognized for attending FCCLA State Leadership Conference
Family Career Community Leaders of America (FCCLA) held their State Leadership Conference in Greensboro in April. This student organization held competitive events in various areas including child development, leadership, community service, advocacy, design, life event planning and foods and nutrition. Nash-Rocky Mount Public Schools (NRMPS) students competed against other students from across North Carolina during the conference.
More ...
Nash County 4-H hosts summer camps, 1


SELF-DEFENSE CAMP - Nash County 4-H offered a self-defense camp through Nashville Academy Martial Arts August 1-4. Pictured above, Sensei Allen Clark teaches Kent Brantley the technique of using his knee in self-defense. Clark talked to students about how devastating the knees and elbows can be in self-defense.
(Graphic photos by Amanda Clark)

More ...
Graphic photos by Amanda Clark
Nash County 4-H hosts summer camps, 2
CRIMINAL JUSTICE CAMP - The Nash County Sheriff's Office hosted a Criminal Justice Camp with youth learning about the justice system, including numerous hands-on experiences. Youth also visited the Nashville Fire Department and Nashville Police Department. Pictured above, Captain Jason Edwards of the Nashville Fire Department, helps Dusty Hall use the hose during a tour of the fire department.
(Contributed photos)
More ...
Nash County 4-H hosts summer camps, 3
CLOVERBUD DISCOVERY CAMP - 4-H Summer Intern Casey Proctor helps Luke Copenhaver with a healthy eating project during the Cloverbud Discovery Camp last month. Youth learned about animals, science and fitness during the three-day camp.
More ...
ENGLEWOOD HONOR ROLLS


NASH COUNTY -- Nash-Rocky Mount Schools has released its Honor Roll lists for the final semester of the 2015-2016 School Year.
The following students at Englewood Elementary School made the A or A/B Honor Roll.

More ...
Staff Reports
Caught in the chaos at Crabtree, Raleigh


There is an expression, meant to give people pause and a chance to reach back for some humility, or be humble, that you don't hear much anymore. It goes sort of like this: be slow to judge what you hear and see people do or react to because you don't know what you'd do unless you are put in the same situation.
Most recently, my family and I found ourselves in something that we'd only seen on TV or in the aftermath, in B-roll video, patched together, shown as drama, looping over and over. We were at Crabtree Valley Mall on Saturday, when something happened, and there is just no other way to say it, all hell broke loose.

More ...
Mike Brantley
It's exciting to watch the Town of Nashville grow


I try to keep up with the happenings in Nashville because, ya know, it's my job, and the past week was a pretty exciting one for this little, growing town.
Nashville's Chamber held two ribbon cuttings celebrating two businesses that have come to town. Though neither business is exactly brand new, one opened last year and the other is an expansion of its current facility, it's still exciting to see businesses doing well in town!
In addition to celebrating A Place to Grow and At the Barre Dance Studio, I also happened to stumble across Dollar Tree last week.

More ...
Amanda Clark
Backward Glances


This photo was found in The Graphic's 1966 archives. We're not sure which school the photo was taken, but it looks to be an elementary age classroom.

More ...
A PICTORIAL LOOK INTO THE PAST

VISION QUEST. Nash Central High School running back McKinley Lyons views the field as he picks up substantial yardage during last Wednesday's prep football scrimmage.

STARTING BLOCK


ROCKY MOUNT -- Once again, there will be no easing into the 2016 prep football schedule for the Nash Central Bulldogs.
Not with Tarboro on the slate for Friday's regular season opener at The Dawg Pound on the NCHS campus.
The Vikings have one of the area's most tradition-rich programs and are expected to once again be strong this season under veteran head coach Jeff Craddock.
On the other side, Nash Central is coming off a one-victory campaign in 2015, which was Chris Lee's first on the job as head coach for the Bulldogs.

More ...
GEOFF NEVILLE, Graphic Sportswriter

RUNNING ROOM FOR THE FIREBIRDS. Southern Nash's Dae'One Wilkins (with ball) picks up yardage during action against Goldsboro as part of last Thursday evening's prep football scrimmage.

Southern Solid At Scrimmage


ROCKY MOUNT -- Southern Nash didn't have to travel too far to participate in an important football scrimmage session last Friday.
In place of the annual Nash County Jamboree, which didn't occur this time around, the Firebirds headed across Nash County to Rocky Mount as part of a four-way dance that also included Goldsboro and West Johnston.
Competition was tough at the scrimmage as Rocky Mount and Southern Nash are both expected to be titans in the Big East Conference this fall.

More ...
GEOFF NEVILLE, Graphic Sportswriter

SUPER SOPH. Sam Page returns as a 10th-grader after excelling as a freshman last season for the strong Northern Nash High School boys cross country squad.

Northern takes XC conquest


RED OAK -- During his glorious tenure as Northern Nash High School's cross country coach, Jeff Dodrill has never shied away from a challenge -- or a long road trip.
Both of those intangibles came into play Monday as the Knights traveled to the coast to tangle with Swansboro, which is expected to be one of Northern Nash's chief competitors come the Class 3-A East Regionals at the end of October.

More ...
GEOFF NEVILLE, Graphic Sportswriter
Red Oak grid sked finalized


RED OAK -- Red Oak Middle School has finalized its schedule for the 2016 football season.
The Tigers will kick off Tri-County Conference play on Sept. 15 with a home game against the Edwards Middle T-Birds.
Kickoff for all games will be at 4 p.m. Admission is $5 for adults and $3 for students.
Red Oak Middle's complete schedule is as follows, with home events listed in CAPS:

More ...
Staff Reports
'Cats break losing skein


ZEBULON -- The Carolina Mudcats rallied for eight runs in the fourth and went on to earn an 8-6, losing-streak- snapping home win versus the Pelicans on Sunday at Five County Stadium in a Class A Carolina League baseball matchup.
Matt Withrow pitched through five scoreless and Omar Obregon was 3-for-4 with a RBI triple in the series-finale diamond decision.
The victory snapped a season high 10-game losing streak for the Mudcats (45-75, 16-34) and kept them from suffering their third straight series sweep.

More ...
Staff Reports
INTO THE GREAT WIDE OPEN
Nash Central High School's Vernon Whitaker finds some running room as part of last Wednesday evening's home football scrimmage.
More ...
TARBORO TIME
McKinley Lyons and the Nash Central High School Bulldogs will open their 2016 campaign this Friday at home against perennial powerhouse Tarboro. Kickoff is scheduled for 7:30 p.m. at The Dawg Pound, and tickets will be available at the gate.
More ...
Nash Arts welcomes Electric Image Band Friday night
The Electric Image Band is made up of Rocky Mount area musicians who perform for the benefit of good music and good times. These musicians have played various groups throughout the Carolinas and other areas of the U.S. They play a variety of music that includes Beach, Rhythm and Blues, Jazz, and Pop.
The band consists of Bassist, James Howell; Guitarist, Randy Evans; Singers, Janie Evans and Donald Bryant; Drummer, George Andrews; and Saxophone, key-boards and band manager, James Parker.
More ...