Subscribe/Access
Advertisements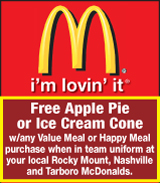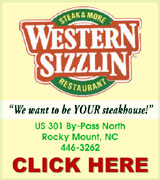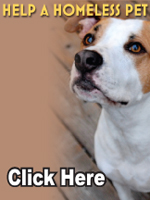 Sections
Member Options
Back

Matt Stevens

Extension agent wins national award


A Nash County Cooperative Extension Agent was recently honored with an award for an article that was featured in a national publication.
Matt Stevens, who serves as the Horticulture Agent for Nash County Cooperative Extension, was the recipient of a Communication Award for his feature story on growing strawberries in small spaces. The article, "How to Grow Strawberries in Less Space," ran last year in Fine Gardening Magazine.
Stevens received the award at the National Association of County Agriculture Agents (NACAA) conference in Little Rock, Arkansas, which was held July 24 through 28.

More ...
AMANDA CLARK, GRAPHIC STAFF WRITER
Pokémon invade Nashville!


The Town of Nashville is embracing the new Pokémon Go game that has taken the world by storm.
The popular game was released last month and has been downloaded by over 100 million people worldwide.
Pokémon Go is a free game where players use a mobile device's GPS capabilities to locate, capture, battle and train virtual creatures, called Pokemon, who appear on the screen as if they were in the same real-world location as the player.

More ...
AMANDA CLARK, GRAPHIC STAFF WRITER
TRACTOR SHOW
Barnes Haley sits on one of the many antique tractors on display at the Rocky Mount Farmers Market Saturday. The Antique Tractor Show was provided by Classic Antique Power, Inc. The market is located at 1006 Peachtree Street in Rocky Mount and is open Wednesdays and Saturdays from 8 a.m. - 1 p.m.
More ...
Town of Nashville begins slurry paving projects


Several residential streets in Nashville are being resurfaced this week with a product new to Nashville.
Town Council members voted in March during a strategic planning session to try out slurry paving instead of asphalt on streets with a lower traffic volume. This week, several streets are being resurfaced with the slurry.
Town Manager Henry Raper said using slurry for resurfacing projects would allow the town to do much more, as the cost is significantly less.

More ...
AMANDA CLARK, GRAPHIC STAFF WRITER
Extension Office hosts Safe Plates


Nash County Cooperative Extension is now providing a Food Safety Manager Certification Course developed by North Carolina State University.
Jayne McBurney, Nash County Extension Agent for Family and Consumer Sciences, recently taught the Safe Plates class to 12 people, nine of who became certified as food protection managers.
McBurney said the training is required by the health department, though this particular course was revamped by North Carolina State as an alternative to ServSafe, which was something Cooperative Extension had offered in the past.

More ...
AMANDA CLARK, GRAPHIC STAFF WRITER
County switches to State Health Insurance Plan


Nash County Commissioners approved a resolution on Tuesday that will allow Nash County employees to participate in the State Health Insurance Plan, starting January 1, 2017.
The resolution was approved at a recessed meeting on Tuesday afternoon.
In addition to the resolution, commissioners also approved the hiring of a consultant, which would help with the transition to the State Health Plan.

More ...
AMANDA CLARK, GRAPHIC STAFF WRITER
Library changes back to Dewey Decimal System


Nashville's Cooley Library recently returned to a more traditional system of organizing books.
The library returned to the Dewey Decimal System, which is the most widely used library classification system.
The Dewey Decimal System is a numerical scheme for the arrangement of subjects of nonfiction books and classifies books by dividing them into subject groups called categories.

More ...
AMANDA CLARK, GRAPHIC STAFF WRITER
Spring Hope approves flea market in business district


The Spring Hope Board of Commissioners have unanimously approved a flea market proposal made in July by Nash County resident Danny Rice.
Before the commissioners had a say, the flea market proposal was submitted to the planning board for initial approval or denial.
Commissioner Brenda Lucas asked Rice how soon he plans to start the flea market.
"My father-in-law is real sick right now and I'm not real sure. I'm having to help take care of him, but as soon as possible," Rice responded.

More ...
KENDRA JONES GRAPHIC, CORRESPONDENT
Union Hill Baptist Church Pastor passes away
The Rev. Thomas E. McCullers, pastor of Union Hill Baptist Church in Nashville, passed away Saturday, August 6, 2016. He was 64 years old and resided in Garner.
Funeral services will be held at noon on Saturday, August 13, 2016, Poplar Springs Christian Church, 6115 Old Stage Road, Raleigh. The Rev. Charles W. Brooks, Pastor. The Rev. Theodore Breeden, Officiating. Interment, Maplewood Cemetery, Clayton.
Visitation is from 6-8 p.m. Friday, August 12 at Union Hill Baptist Church, Nashville.
More ...
Operation Dismantle nets 40 arrests


Members of the Tar River Regional Task Force arrested 40 individuals over a two-day period as part of Operation Dismantle.
Brandon Medina, Chief Deputy for the Nash County Sheriff's Office said the operation focused on apprehending those who were engaged in illegal distribution and sales of heroin, cocaine and other controlled substances.
"The object of this Operation Dismantle is to focus on the increasing usage of heroin and crack cocaine in our jurisdiction," Medina said. "These are adversely affecting the youth and the children in our area."

More ...
Amanda Clark, Graphic Staff Writer
Suspects arrested for breaking and entering
The Nash County Sheriff's Office has arrested five individuals in connection with a breaking and entering in Middlesex but are still seeking a sixth suspect.
According to the sheriff's office, an investigation was conducted on July 26 in reference to a breaking and entering that happened on July 16 at 10421 Smith Road in Middlesex.
During the break-in, three rifles were taken as well as a laptop computer, two large flat-screen televisions and change.
More ...
Wilson residents charged with breaking into labor camps
The Nash County Sheriff's Office has charged five Wilson residents with breaking into two labor camps in the county.
Members of the Nash County Sheriff's Office Criminal Investigative Division received information on August 3 about individuals involved in recent breaking and enterings at labor camps on Old Smithfield Road and Old Bailey Highway.
The suspects were stealing televisions, money, loose change and other electronic equipment from the camps.
More ...
Health Department confirms rabies case in Rocky Mount
The Nash County Health Department has reported a case of rabies at a home in Rocky Mount.
Officials said a bat, which was located at a home in the Ridgecrest Drive area, tested positive for rabies last Wednesday, August 2.
Rabies is a deadly disease.
According to the Center for Disease Control and Prevention, there are usually only one or two human rabies cases each year in the United States.
More ...
NASHVILLE POLICE REPORTS
INCIDENTS
An escape from custody or resist, obstruct or delay and intoxicated and disruptive was reported on 8/1/16 at 479 W Washington Street
A driving while impaired was reported on 8/1/16 on First Street Extension at Breedlove Road
An assault on a female was reported on 8/1/16 on Village Lane
More ...
50TH ANNIVERSARY
Kenneth and Dorothy Hale, of Castalia, celebrated their 50th wedding anniversary with family and friends on July 2, 2016 at Corinth Baptist Church in Nashville. They were married on July 5, 1966 in Louisburg. They have two daughters, Cindy Hale and Lisa Creecy and her husband, Brett; and two grand furbabies, Jackson and Rocky.
More ...
ENGAGED
Mr. and Mrs. Landrum Hazel Henderson of Charlotte announce the engagement of their daughter, Caroline Elaine Henderson of Bluffton, S.C. to Eric Timothy Dowd, also of Bluffton, S.C. He is the son of Mr. and Mrs. Timothy Habit Dowd of Rocky Mount. The wedding is planned for October 22, 2016 in Charlotte, N.C.
More ...
Local woman earns award
Anitra Hill of Nashville was recently recognized by the McDonald's Corporation as an Outstanding General Manager.
"We are incredibly proud of Anitra and all she has achieved," said restaurant owner and operator Barry Traub. "She is a great example of what our organization strives to be."
Anitra was honored with a celebration at the Raleigh Convention Center earlier this year.
More ...
Detention Officer Training
Students from Nash County, Vance County and Johnston County's Sheriff's Departments recently completed Detention Officer Training at Nash Community College. The certification includes 181 hours of training designed to teach qualified participants to function as officers in detention facilities. The course is governed by the North Carolina Sheriffs' and North Carolina Criminal Justice Education and Training Standards Commissions. Students who completed the certification program are, from left to right: - School Director Reuben Crumpton, Tremayne Hicks, Rose Neal, Andrew Smith, Ricky Tyree.
More ...
Red Oak Baptist sends supplies to flood victims


Members of Red Oak Baptist Church filled a 26-foot truck up with over $10,000 worth of various supplies and drove to West Virginia to donate the items to victims of recent flooding.
Larry Bostian, the church's pastor, said the efforts began as a food drive but morphed into helping collect household items instead.
"This started as an opportunity for us to help a large food pantry," Bostian said.

More ...
Amanda Clark, Graphic Staff Writer
NUMC continues outreach through Saving Graces


Nashville United Methodist Church is preparing to host its annual Saving Graces Kids Consignment Sale next week, August 17 through 19.
This is the sixth sale the church has hosted.
The event is part of the church's Outreach Ministry, said Brandy Frazier, one of the organizers of the event.
"We were really looking for an outreach," Frazier said. "We saw the need for it. The goal was to be a ministry outreach and we were successful in that."

More ...
Amanda Clark, Graphic Staff Writer
SEASONS OF PEACE NIECES
Ms. Leona Pridgen of Rocky Mount (seated in center) is pictured at the Rocky Mount Farmers Market enjoying old fashioned homemade ice cream with her nieces. Ms. Pridgen enjoys a weekend retreat with her nieces annually. The retreat, "Season of Peace Nieces" has been held for over 20 years. Pictured far right kneeling is the owner of the ice cream stand, Steve Williams. Seated behind Williams is his wife Darlene.
More ...
WALK FOR LUPUS
Natasha Davis hosted a Lupus Walk on Saturday, July 23 at Nashville's Glover Park. Around a dozen friends and supporters came out to the walk, which raised money for Lupus from Pain to Praise. Pictured above, supporters gather in prayer before starting the walk.
More ...
Baskerville Elementary School honor lists
Nash-Rocky Mount Schools has released its Honor Roll lists for the final semester of the 2015-2016 School Year.
The following students at Baskerville Elementary School made the A or A/B Honor Roll.
More ...
Luke's Word for the Week


One of my favorite movies is the Disney film "Up." It's a delightful tale about a young boy, a seasoned gentleman, and their adventures to find Paradise Falls - a beautiful waterfall nestled in the rainforest. At one point in the adventure the young boy and man stumbled upon a character of dog named Doug. Doug is one of the nicest dogs someone could meet. He is adventurous and curious; yet he is also easily distracted and has a tendency to look at anything and everything that comes by (a common trait in our K9 friends).

More ...
LUKE WHITEHEAD
RED OAK NEWS


The Baptist Men of Red Oak Baptist Church will have a Spaghetti Dinner Fundraiser on Saturday, August 27 in the Family Life Center. Tickets are available for $8 per plate. You may eat in or take out from 5:00 -6:30 pm. This fundraiser will benefit the Baptist Men's Ramp Ministry. Contact Red Oak Baptist Church or Justin Carp for tickets.
A covered dish supper will be Sunday, August 14 at 5:30 pm at Red Oak Baptist Church to honor Rev. Larry Bostian as he retires after 40 years in the ministry.

More ...
SUZY PEARCE
PEACHTREE COMMUNITY NEWS


On a beautiful August morning Peachtree folks gathered for worship. Sanctuary flowers were given by Linwood May. For the offertory Jane May played a beautiful version of "You'll Never Walk Alone". The special music was by the Peachtree Men- Ray Eason, Jerry Hobgood, Linwood May and Eugene Whitehouse. They sang, "Sweet, Sweet Spirit."
Pastor Whitehouse chose as his sermon title "Demonstrate a Spirit of Humility and Joy- 3 & 4".

More ...
BARBARA HARDISON
Nash County Blood Drives
Saturday, August 13 from 10 a.m. until 2 p.m. at the Town Council Chambers in Cooley Library, 114 W Church Street, Nashville.
Tuesday, August 16 from 9 a.m. until 1:30 p.m. at PNC Bank, 134 N Church Street, Rocky Mount
Thursday, August 25 from 3 until 7 p.m. at West Mount Volunteer Fire Department, 7955 West Mount Drive, Rocky Mount
Friday, August 26 from 9 a.m. until 1 p.m. at Wesleyan College, 3400 N Wesleyan Boulevard, Rocky Mount
More ...

Caleb Lambert and Thomas Moore snorkel while learning about the barrier reef on their trip.
RMA students experience Belize
Ten high school students from Rocky Mount Academy spent eight days of their summer learning, serving and exploring Belize.
Mark Allen, Bailey Beddingfield, Guy Deyton, Thomas Griffin, Caleb Lambert, Thomas Moore, Averi Parker, Jarrett Snipes, Justin Snipes and Jacob Watkins all participated in the trip, which was organized by Rebecca Watkins and Appleseed Expeditions.
Students spent their first day in Belize volunteering at Liberty Children's Home, playing with the children and leaving a donation of much needed medicine, food and clothing.
More ...
NNHS grad receives scholarship
Coleman Cherry is one of five winners to receive Lamar Advertising Company's President's Scholarship. Mark Odell, Lamar's General Manager, presented him with the first of ten scholarship checks at Lamar's office in Rocky Mount.
Cherry graduated from Northern Nash High School, in Rocky Mount. His extracurricular activities included: cross country and track, volunteering in various charity 5K races, percussion ensemble and guitar club.
More ...
League of Women Voters Twin Counties
The League of Women Voters Twin Counties chapter registered 426 young voters throughout Edgecombe and Nash Counties during February and March of this year. The Twin Counties League was one of three LWV chapters in NC awarded a $1000 grant by the LWV United States specifically aimed at helping younger voters register. The League of Women Voters is a non-partisan organization that neither endorses or opposes any political party or candidate. Six of the volunteers are pictured above: (L-R) Alice Niece, Linda Edwards, Flo McDonald, Jan Thurkill, Linda Hardy and Georgia Grant.
More ...
Nash County Animal Friends' Notebook


Animal Control doesn't just do dogs and cats! They also check livestock. Just this week, they picked up two horses that were wandering loose. Not only that, one horse is extremely skinny and the other one is getting that way. They both have rain rot and their hooves are overgrown! Horses are a luxury, not just feed and good fences. They should also been seen by a vet annually, sometimes getting their teeth floated (trimmed) so that they can eat well, without pain. Essential is to have a farrier trim their feet every 6-8 weeks.

More ...
Carol Vierela, NASH COUNTY ANIMAL FRIENDS
Speaker
Rocky Mount Rotary President, Garry E. Hodges, left, stands with Beth B. Covolo, Head of School for Rocky Mount Academy, who recently spoke at the Doubletree of Rocky Mount on the new Chinese student program.
More ...
It's about time to escalate this war!


I've become hawkish, as in war-hawkish in the last couple of months, reconsidering some of my previous stances on today's issues.
With your support, I'd like to start a war.
Please allow me to clarify the subject, lest I set off another round of nonsensical responses that misstate my points and facts. As a rule, I very much prefer nonsensical responses, encourage them even, but like them to be somewhat connected to reality. Or ice cream.

More ...
Mike Brantley
It's back to school time!


Back to school for many of us is just over two weeks away. This year, back to school is different for me, as I'm having to get ready for "real" school, also known as kindergarten.
Corbin will be starting kindergarten and it's bittersweet.
I'm nervous about him going to school all day and having homework and all that comes with it but I'm also excited about him going to school because, let's be honest, summer is only a fun time for teachers! I for one, am okay with the concept of year-round school!

More ...
Amanda Clark - 1 opinion posted
Backward Glances


This is a photo from The Graphic's 1966 archives. It looks as though it may be a Sunday School class at the former location of the Nashville Baptist Church Fellowship Hall which is now the Nash County Senior Center.

More ...
A PICTORIAL LOOK INTO THE PAST

WATCHFUL EYE. Nash Central High School assistant football coach Kent Cox oversees a drill during a recent practice session on the NCHS campus.

Bulldogs Are Back On The Field


ROCKY MOUNT -- With several skill position players back in the fold along with three veteran linemen, the Nash Central Bulldogs should have no problem putting points on the football scoreboard this fall for second-year head coach Chris Lee.
For Nash Central High School, the key will be keeping opponents from denting that same scoreboard.

More ...
GEOFF NEVILLE Graphic Sportswriter

SPIKE SENSATION. Former Bunn High School multi-sport standout Melanie Davis is the new volleyball coach for the Southern Nash Ladybirds. Davis will also be an assistant softball coach at SNHS.

BACK CLOSE TO HOME


STANHOPE -- When a Southern Nash High School representative phoned over to Bunn to ask for a reference on Melanie Davis, the caller was surprised to receive a quick-but-stern two-word reply.
"Hire her,'' was the pointed response from Franklin County.
And so Southern Nash took the advice and hired Davis to be its volleyball coach for the 2016 campaign and beyond.

More ...
GEOFF NEVILLE, Graphic Sportswriter
NEW AD FOR NC


ROCKY MOUNT -- Kyle Bain will be adding to his already-extended responsibility list this year at Nash Central High School.
Bain, a Nash County native, served as the Bulldogs' cross country, track and field and swimming coach during the 2015 campaign -- and was successful in each endeavor.
Bain's role will now increase as he has been selected as the new Athletic Director at Nash Central following the retirement of Michael Mosley.

More ...
GEOFF NEVILLE, Graphic Sportswriter
Wesleyan receiver honored


ROCKY MOUNT -- The North Carolina Wesleyan College football program has announce d that senior wide receiver Malik Adams has been named to D3Football.com's preseason All-America team.
This is the first such honor for Adams, who enters his senior season as one of the most prolific receivers in Battling Bishop history.
The reigning USA South Offensive Player of the Year, Adams led the conference in nearly every receiving category last season, including a league-leading 72 catches, 1,309 yards, 130.9 yards per game, 19 touchdowns and 114 points scored.

More ...
Staff Reports
Cats swept by Pelicans


MYRTLE BEACH, SC - James Pugliese, Craig Brooks, Tommy Nance and Daniel Lewis combined to hold the Mudcats scoreless as the Pelicans finished off a series sweep with a 6-0 victory against Carolina on Sunday night at TicketReturn.Com Field in Myrtle Beach in a Class A Carolina League baseball event.
The loss was Carolina's fifth straight overall and dropped them to 12.0 games back of first in the second-half standings behind first-place Myrtle Beach (63-51, 27-17).

More ...
Staff Reports

BALL SKILLS. Northern Nash's Reese Anderson keeps the ball on his toe during a recent boys soccer practice.

NN Needs Scorers


RED OAK -- Northern Nash experienced a rarity last fall as the Knights failed to make the boys soccer state playoffs for only the second time in the past 20-plus years.
Getting back to the postseason will be Northern Nash's chief priority in 2016, but it certainly won't be easy.
That's because the Knights will once again compete in the ultra-tough Big East Conference, with Wilson Fike and Wilson Hunt expected to be powerhouses once again.

More ...
GEOFF NEVILLE, Graphic Sportswriter
Central finalizes appointments


NASHVILLE -- Nash Central High School has announced three new athletic staff appointments for the 2016-2017 school year.
Coach Kyle Bain was named as the school's new Athletic Director, Coach Juan Jackson was selected as the Assistant Athletic Director and Coach Willie Langley will serve as the new Head Varsity Baseball Coach.

More ...
Staff Reports
Wesleyan makes coaching changes


ROCKY MOUNT -- With the start of the 2016-2017 season just days away, the North Carolina Wesleyan Deparment of Athletics has announced the final additions to its coaching staff.
The following five individuals join previous additions Erica Keil of women's soccer and Bridget Walker of women's lacrosse as new staff members for the upcoming season.

More ...
Staff Reports
Changes announced at SNHS


STANHOPE -- Southern Nash High School (SNHS) has announced coaching changes for the 2016-2017 School Year.
A total of three new coaches for soccer, softball and volleyball will begin their new coaching assignments at the start of the new school year.
Carlos Barron, social studies teacher, will assume the duties of the varsity boys' soccer program as well as the girls' varsity soccer program. While at SNHS, Barron has coached varsity football, served as the Varsity Assistant Boys' Soccer Coach, and Assistant Varsity Wrestling Coach.

More ...
Staff Reports
Tar River Fest set for Sept. 10
The Greater Franklin County Chamber of Commerce will host the 27th annual Tar River Festival on Saturday, September 10 from 10 a.m. until 5 p.m. in Downtown Louisburg and River Bend Park. A time-honored tradition, this year's festival will be bigger and better than ever! The festival is a family event with free admission. It is held rain or shine.
Artisans, business vendors and non-profit organizations will line the streets for this event.
More ...