Subscribe/Access
Advertisements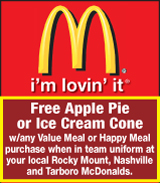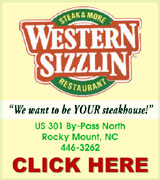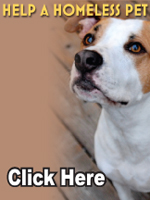 Sections
Member Options
Back
Legislature mulls compromise


State lawmakers are continuing to work on a compromise to keep the Nash-Rocky Mount Public School System in tact.
After failed negotiations between Nash and Edgecombe County Commissioners, the issue of undoing a 1992 bill that created the Nash-Rocky Mount School System was initially sent to the General Assembly.
That bill proposed to separate the school system down county lines and change the funding formula for the schools.

More ...
AMANDA CLARK, GRAPHIC STAFF WRITER
Schools launch dual language program


Nash-Rocky Mount Schools will introduce a dual language immersion program to four elementary schools beginning in the 2017-2018 school year.
Dual language immersion programs are a form of education where students, both native and non-native English speakers, are taught literacy in two languages. The goal of the dual language program is that by the end of fifth grade, all students in the program are proficient in English, proficient in the target language and at or above grade level academic benchmarks.

More ...
AMANDA CLARK, GRAPHIC STAFF WRITER

Alexes Allen of Nash Central High excitedly awaits the graduation ceremony Saturday. (Graphic photo by Amanda Clark)
GRADUATION 2016
Over 900 Nash-Rocky Mount Public Schools' seniors received diplomas in four ceremonies held throughout the day on Saturday.
Ceremonies were held at Northern Nash High School, Nash Central High School, Southern Nash High School and Rocky Mount High School on Saturday, June 11. Nash-Rocky Mount Early College High School seniors graduated on Thursday, May 26 while Tar River Academy students graduated on Friday, June 10.
Northern Nash High School kicked off the day of graduations, as 231 graduates crossed the stage and turned tassels in front of family, friends, teachers and district administrators.
More ...
Nashville beefs up sidewalk project


Nashville's Town Council approved a budget amendment last week that adds the final section to the town's ongoing Walkable Community Project.
The budget amendment was for $17,200 and would add sidewalk at Waffle House that would run just before the Nash Crossing Development, Nashville Planning Director Brian Hassell said.
Hassell added that the developers of Nash Crossing would be responsible for putting in the remaining sidewalk, from the bridge to the development.

More ...
AMANDA CLARK, GRAPHIC STAFF WRITER
Nashville Police now armed to save lives


Nashville Police Officers are now equipped to better handle the growing heroin epidemic.
Officers now carry Narcan, a medication that blocks the effects of opioids, especially in an overdose. On Friday, officers received training in the use of Narcan from Nash County EMS Program Manager Dale Griffin.
Griffin said close to 300 law enforcement officers, fire fighters and EMS workers are now trained in the use of Narcan.

More ...
AMANDA CLARK, GRAPHIC STAFF WRITER
Locals learn dangers of gangs, drugs


Residents of Nash County are steadily working to build awareness around the rising occurrences of gang related activity and the epidemic of opiate addiction and overdoses.
Members of several area churches came together recently at Union Hill Missionary Baptist Church in Nashville to attend a drugs and gangs seminar hosted by the HOPE Organization (Helping Our People Excel.)

More ...
JO ANNE COOPER, GRAPHIC PUBLISHER
Operation nets over 50 high-risk offenders
Over 50 high-risk offenders were arrested last week during a two-day initiative dubbed Operation Big Show.
Beginning in the early hours on Tuesday June 7, over 160 law enforcement officers in Nash and Edgecombe counties hit the streets in search of absconders from probation supervision, individuals wanted on outstanding warrants and to conduct compliance searches on high-risk and gang involved probationers.
Officers visited 170 residences and conducted 90 searches of high-risk offenders that resulted in 30 new probation violation charges and the arrest of 18 probation absconders.
More ...
Town reduces recreation fees


This week, I would like to highlight the recently covered news story in The Nashville Graphic regarding changes to our fee schedule for the Parks and Recreation Department. Beginning July 1, 2016, registration fees for all youth sports will be adjusted to increase participation in our existing and hopefully, additional youth athletic programming. Youth sports for all residents of the Town of Nashville will now be provided free of charge. This is a reduction from the current rate of $15.00. Youth sports for out-of-town residents will now be $10.00.

More ...
Henry Edward Raper, Esq. Nashville Town Manager
NASHVILLE POLICE REPORTS
INCIDENTS
A fraud (credit card/ATM), financial card theft, embezzlement, identify theft and obtaining money/property by false pretense was reported on 6/7/16 at 101 West Nashville Drive at the Cashpoints ATM
A hit and run was reported on 6/8/16 at the Nash County Health Department, 214 S. Barnes Street
More ...
NASH COUNTY SHERIFF'S OFFICE REPORTS
A simple assault was reported on 6/5/16 at 8378 Bray Road
An assault on a female and simple assault on a female was reported on 6/5/16 at 10144 Old Middlesex Road
A missing person was reported on 6/5/16 on Buck Deans Road
An assault by pointing a gun was reported on 6/5/16 at 3138 S NC 231
More ...
CLICK IT OR TICKET RESULTS
The Governor's Highway Safety Program and the N.C. Department of Transportation announced the annual Click It or Ticket campaign, which ran from May 23 to June 5, resulted in 8,483 seat belt and 873 child passenger safety citations being issued to drivers and passengers.
"The safety of everyone who travels our roadways is a top priority of Governor McCrory's agenda," said Transportation Secretary Nick Tennyson. "The Click It or Ticket campaign reminds us that while we continue to make significant progress, we still have work to do to encourage passengers to buckle up in every seat, every time."
More ...
Speaker
Nashville Mayor Donald Street (at left) spoke to the Kiwanis Club on June 2nd at Benvenue Country Club. He spoke on Nashville's history and current events. With Mayor Street is Betsy Owens (at right), Kiwanis Program Chair for the month.
More ...
CELEBRATING 105 YEARS!
Mary Heading Williams will soon celebrate her 105th birthday. Family and friends will celebrate Williams' birthday on June 18 at Berteen Wilder's Cabin in Bunn. Wiliams was born on June 14, 1911. She is the lone survivor of eight children. Williams still enjoys weeding in her flower garden, which she tends to every day. She lives in Franklin County and has been a member of Maple Springs Baptist Church for over 86 years.
More ...
NC Association of Black High School Alumni presents donations
Two organizations benefitted from the generosity of the NC Association of Black High School Alumni.
The Wilson 360 Anti bullying program received a $1,000 donation from the alumni association and the Nashville Boys and Girls Club received a donation of supplies and toys, worth $1,000 from Joan Jackson-Barnes, the Presdient of the NC Association of Black High School Alumni.
Robert Smith, CEO of the Wilson 360 Anti-bullying program, and Boris Ashford, Director of the Nashville Boys and Girls Club, accepted the donations.
More ...
50TH ANNIVERSARY
Faye and Bruce Carter, of Nashville, celebrated their 50th wedding anniversary at Oak Level Ruritan Club on Saturday, June 4, 2016. A party was given by family members.
Faye is the daughter of the late Ben and Estelle Joyner of Nashville and Bruce is the son of the late James Edward Carter and Mamie Turner Carter of Wilson.
Faye and Bruce have one daughter, Jennifer Knapp, son-in-law, Travis and three grandchildren, Jenna, Jordyn and Noah.
More ...
Locals named to honors list at Edgecombe Community College
Edgecombe Community College recently announce its President's List and Dean's List recipients for the Spring 2016 semester.
Valerie Lumley, of Nashville, was named to the President's List. Lumley earned a 4.0 grade point average.
Susan Humanes, Anna Joyner and Megan Smith, all of Nashville, were named to the Dean's List at Edgecombe Community College. Those full-time students earned a grade point average of 3.5, placing them on the Dean's List.
More ...
Gift presentation
Debbie's Fund recently presented a gift to the Nash Community College Foundation to provide support for the Culinary Arts program. The gift is a tribute to Debbie Kornegay's legacy and passion for cooking, and a reflection of a commitment to education. Debbie's Fund is also a tribute to the life, ministry and service to others, insuring that Debbie's spirit and passion are not forgotten.
More ...
GOLF TOURNAMENT
The Spring Hope Chamber of Commerce recently held a golf tournament. Thirteen teams registered and 12 of those participated in the event. Five teams teed off at 9 a.m. with the Rocky Mount Motors team of Kevin Marlowe, Bryan Marlowe, Bryan Marlowe and Scott Rooks winning the 9 a.m. round with a score of 56. The 1 p.m. tee time saw seven teams take to the course and Brian Brantley, Chester Brantley, Haywood Brantley and Hobart Brantley returned to the clubhouse with a score of 57 to win the afternoon round. Andy Jones won the longest drive competition and Jerry Harris was the lone participate to win one of the par 3 prizes.
More ...

A Memorial Marker was unveiled for Confederate Soldier John A. Winstead in May at the Winstead Family Cemetery in Elm City. Winstead served two years in the 47th Infantry before he was presumably killed during the "Battle of the Wilderness."
Civil War veteran honored, remembered
A Confederate Memorial Service was held for John Armstead Winstead on Saturday, May 14 at the Winstead Family Cemetery in Elm City.
The service included remarks by Commander Ken Hill, Commander of the General William Dorsey Pender SCV Camp, as well as the unveiling of Winstead's Memorial Marker.
The service also included a cannon/gun salute and playing of Taps.
More ...
Inmates train service dogs, "At Both Ends of the Leash"


BUNN -- At most commencements, students walk across a stage and grab a diploma or degree.
Stevie, instead, pulled on a tassel like piece of cloth, opened a refrigerator and pulled out a bag of goods.
That demonstration was Stevie's master class performance because it's a skill she will use to help a physically disabled person perform a function -- getting into the fridge -- that many take for granted but could not live without.

More ...
CAREY JOHNSON, Special to The Graphic

A Cannon Salute was fired in Edwards\' honor by Latham\'s Battery 13th NC Company F.

SCV, family remembers Confederate soldier


The late William Frank Edwards of Spring Hope was honored recently for his service during the Civil War. A Southern Cross of Honor was placed upon his grave site on Sheep Pasture Road during a special dedication service hosted Saturday, June 11th, by The Sons of Confederate Veterans, the Gen. Matt W. Ransom Camp 861 of Weldon.
The ceremony was opened by Jeff Dickens, Commander of Gen. Matt W. Ransom Camp 861.

More ...
JO ANNE COOPER, GRAPHIC PUBLISHER
Nash athletes participate in Special Olympics
The 2016 Special Olympics North Carolina Summer Games concluded June 5 in Raleigh and Cary, ending a weekend of competition for nearly 1,800 athletes from across the state in aquatics, athletics, bowling, cheerleading, cycling, gymnastics, powerlifting, softball and volleyball, according to Keith L. Fishburne, President/CEO of SONC.
To ensure fair competition, the athletes were placed in competition divisions based on age, gender and ability level.
More ...
AG DAY AT CEDAR GROVE
Beekeeper Kenneth Powell (at left) speaks to students at Cedar Grove Elementary School about bees during Ag Day at the school on April 26. Ag Day was held as a result of the desire to provide students a hands-on experience for students about the type of agriculture that is around them.
More ...
Heritage Day
Kay Freeland, Donna Boykin, and Margie Parker Brantley, members of Bethel Heroes 636 Chapter, of the United Daughters of the Confederacy (UDC), participated in activities during "Heritage Day", in Raleigh. The Daughters, as well as other groups, and schools, were recognized at the 2 p.m. Session of the Legislature.
More ...
Speaker
David Catt, Plant Manager, Keihin Carolina System Technology, Tarboro, spoke to the Kiwanis club about the plant's manufacturing process. The plant manufactures exclusively for Honda and Acura. With Catt is E.L. Daughtridge, program chair for the month.
More ...
Nash County Animal Friends' Notebook


Caitlyn, the dog, became "famous" when her mouth was taped shut last year. Horrific abuse, excellent care and thank goodness she thrived. She had thousands sent for care, toys, blankets, and more asking to adopt and media out the wazoo. Thousands of other pets were dying daily, yet there were thousands only wanting to adopt this particular dog, donate to her care? Go to Nash, Wake, Johnston, Vance, Chatham, anywhere in NC, any rescue. If you need a story to go with the dog, there's an abused dog there needing help.

More ...
Carol Vierela, NASH COUNTY ANIMAL FRIENDS
RED OAK NEWS


Congratulations to all the high school graduates! A special congratulations to Magan Edwards who graduated from Northern Nash High School with perfect attendance for all years and as valedictorian of her class! She plans to attend UNC-Chapel Hill in the fall.
Dorothy, Audrey, and Suzy Pearce had a good time at the Patterson Family Reunion on Saturday, June 11 at South Pentecostal Holiness Church in Henderson. Relatives from all around and as far as Virginia and South Carolina attended. Everyone enjoyed the lunch and the time visiting together.

More ...
SUZY PEARCE
Luke's Word for the Week


This is a broken world. This is a post-Eden world. This is a world where an image bearer will kill a fellow image bearer. This is a world yearning for redemption. This is a world desperate for new creation. This is a world searching for hope. We were reminded about the brokenness of our world this past Sunday upon hearing the news about the night club shooting in Orlando. The thought, "it's not supposed to be this way" continued to run over and over in my mind.

More ...
LUKE WHITEHEAD
Word for the week


When I was a youngster, we visited Mammoth Cave, Kentucky. Once inside a huge subterranean cavern, our guides turned out the lights. There was deep darkness. We could not see our hand in front of our face. The guide struck a match. We stood amazed at how such a tiny light pushed away the heavy black veil of darkness. We could see the vaulted ceiling and shimmering walls. I could see mom and dad.

More ...
DENNIS PRUTOW
PEACHTREE COMMUNITY NEWS


It was a glorious summer morning as Peachtree folks gathered for worship. Sanctuary flowers were given by Kathy and Aubrey Farmer in memory of her mother, Sally Knight, whose birthday is June 14. Special music was a beautiful arrangement of "Sweet Beulah Land" sung by Marta Whitehouse.
This Sunday was the 11th Year Anniversary of the devastating fire which destroyed the church building. It is such a memorable event, that it is hard to realize that eleven years have passed. God has so richly blessed us and enabled us to worship in such a beautiful building.

More ...
BARBARA HARDISON
NNHS teachers attend professional development program at NCCAT
Jackie B. Pridgen and Susan Wollett of Northern Nash High School recently attended programs held at the North Carolina Center for the Advancement of Teaching, a recognized national leader in professional development programming for our state's teachers.
Increasing teacher effectiveness is fundamental to improving public education. NCCAT provides teachers with new knowledge, skills, teaching methods, best practices and information to take back to their classrooms.
More ...
FARM SERVICE AGENCY NEWS


Agriculture Secretary Tom Vilsack recently announced that the U.S. Department of Agriculture (USDA) Farm Service Agency (FSA) will provide an estimated $300 million in cost-share assistance payments to cotton producers through the new Cotton Ginning Cost-Share program, in order to expand and maintain the domestic marketing of cotton.
"The) announcement shows USDA continues to stand with America's cotton producers and our rural communities," said Vilsack.

More ...
SHARON TAYLOR, NASH COUNTY FSA EXECUTIVE DIRECTOR
Teacher's Appreciation Week
Lillian Enroughty and Jo Ann Bozelle, local consultants with Beauticontrol, pampered around 65 teachers at Red Oak Elementary, Red Oak Middle and Coopers Elementary Schools during Teacher's Appreciation Week in May. Pictured above (L-R) are Red Oak Elementary teachers Tammy Long and Terri Hudkins enjoying their pampering.
More ...
Barnes named administrator of Warren Correctional Institute
The Division of Adult Correction and Juvenile Justice has named Kevin Barnes as the new administrator at Warren Correctional Institution in Manson.
Barnes is a 28-year corrections veteran who most recently served as the assistant superintendent for custody and operations at Nash Correctional Institution. He began his career as a correctional officer at the old Polk Youth Center in Raleigh and has served in staff and supervisory positions at seven state prison facilities. He has also served as a leader on a regional Prison Emergency Response Team.
More ...
Nash County has stepped up to the plate


You've probably heard more than you want to about the latest heroin epidemic.
I know I have.
The statistics being shared are harrowing.
But, the reality of the situation is, it's a big problem and it's affecting our community big time.
Something needs to be done.

More ...
Amanda Clark
What the world needs is more ice cream


I went back and forth about this week's column. It would be hard to ignore the tragic nightclub massacre in Orlando this weekend. But then I figured the highly educated and informed readers of The Nashville Graphic, the cream of the crop who check this space weekly, would have had enough of that by the time they pulled from their mailboxes on Thursday.
I'd had enough by Sunday night. After all, it seemed odd that a Muslim cleric would appear at the police news conference to lecture Americans not to jump to conclusions.

More ...
Mike Brantley
We deserve better from our politicians


Dear Editor: As a former Democrat and yes also a former Republican I have grown to enjoy the letters from stanch supporters of both parties with their outlandish hyperbole.
The stanch supporter appears to go far beyond the facts or truth of their preferred party with their embellishment. The stanch supporter will embellish the little positive or negative facts without looking at the underlining data to understand why the fact that they are embellishing is positive or negative.

More ...
LETTERS TO THE EDITOR
Backward Glances


This photo was originally published in The Graphic on September 29, 1966. Robinson Buick-Chevrolet held its formal opening showing 1967 models. The dealership was the successor to Raley Chevrolet-Buick. C.T. Robinson was the owner. Today the dealership is quite a bit more modern and is named LBJ Chevrolet, Inc.

More ...
A PICTORIAL LOOK INTO THE PAST
THE SWIM SCHOLARS


RED OAK -- Northern Nash High School continues to accentuate the combination of athletics and academics -- and that philosophy has earned NNHS another statewide award.
Two years ago, Northern Nash's girls indoor track team earned the prestigious North Carolina High School Athletic Association Team Scholar-Athlete Award -- an honor given to the school that has the best combined team grade-point average about the NCHSAA's member schools.

More ...
GEOFF NEVILLE, Graphic Sportswriter
Southern Nash Salutes Athletes


STANHOPE -- Southern Nash High School capped off another exceptional sports season by recently conducting its annual Spring Sports Awards Ceremony on the SNHS campus.
Jaquay Mitchell was saluted as the Boys Athlete of the Year, while Caitlin Batchelor was tabbed as the Girls Athlete of the Year recipient.
Nash-Rocky Mount Schools Triple Crown Awards went to Zack Foster and Toni Ward.

More ...
Staff Reports

NUMBER NINE. Nash Central Middle School's Abby Cook helped the Lady 'Trojans reach the Tri-County Conference Softball Tournament this past season.

Central solid on the field


NASHVILLE -- Despite some late-season weather snafus, Nash Central Middle School softball coach Laura Thompson couldn't have been more thrilled with her club's overall performance during the 2016 fast-pitch softball campaign.
The Lady Trojans went 14-2 and went down to the final week of the schedule tied with Southern Nash for first place in the division of the Tri-County Conference -- and with the squads slated to meet to close out the regular season.

More ...
GEOFF NEVILLE, Graphic Sportswriter
Beal shines in Big East


RED OAK -- Rebekah Beal became Northern Nash's all-time leading girls soccer goals scorer early in the 2016 season -- but she wasn't about to stop there.
Instead, Beal closed out her career in style by leading the Lady Knights to the Class 3-A State Playoffs -- and earning a selection as the Big East Conference Offensive Player of the Year.
Beal, who has signed with Chowan University, led Northern Nash to a 13-6 overall record to go with a 4-6 mark against tough competition in the Big East.

More ...
GEOFF NEVILLE, Graphic Sportswriter
NAMA HOLDS BELT TESTS
STUDENTS SALUTED AT NAMA. The Nashville Academy of Martial Arts recently conducted a belt test on May 14 with several students receiving belt advancements. In the above photo (back, l to r) Mercedese Brouard (gold belt), Madeline Robertson (gold belt), Spencer Cary (gold belt), John Michael Bass (gold best), Leah Arnold (gold belt) and Jonas Moore (orange belt); (front, l to r) Asher Nichols (orange belt), Micah Rackley (green with white stripe belt), Davis Grover (half-white, half-gold belt), Shyloh Wilson (gold with black stripe belt) and Mason Coley (orange belt). Rackley, Davis and Wilson are in the NAMA Tiny Tots Class, which is designed for youngsters ages 4-6. (Photo Submitted)
More ...