Subscribe/Access
Advertisements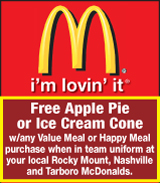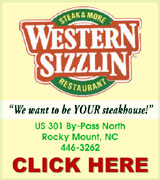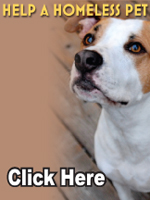 Sections
Member Options
Back
Bridge to honor slain state trooper


Nash County Commissioners approved a request to rename a Nash County bridge after Trooper Bobby Gene DeMuth, Jr., who lost his life in the line of duty in 2012.
Major Brandon Medina, of the Nash County Sheriff's Office, presented the request to commissioners at their regular meeting earlier this month.
The request was for the bridge over Red Oak Road to be named in honor and memory of DeMuth, who was from Red Oak.

More ...
AMANDA CLARK, GRAPHIC STAFF WRITER
Nashville teenager commits suicide


A Nashville mother is grieving the loss of her daughter and blames bullying for her decision to commit suicide.
Kenya Speight was a junior at Nash Central High School and had left school early last Thursday, March 17. Her mother, Pamela Speight, said her daughter had asked to come home early after reportedly being bullied at school that day.
Pamela said Kenya's grandfather picked up Kenya from school. Later that day, Pamela said she received a phone call while at work.

More ...
AMANDA CLARK, GRAPHIC STAFF WRITER - 1 opinion posted
Nashville to use asphalt alternative for paving


The Town of Nashville is hoping to get more bang for its buck by trying an alternative to asphalt for street resurfacing projects.
Council members voted 2-1 during a strategic planning session on Friday to use slurry paving instead of asphalt on streets with a lower traffic volume.
Nashville Planning Director Brian Hassell told council members that the town maintains 27 miles of streets using Powell Bill funds. During the past fiscal year, the town received $153,437 in Powell Bill funds but only $115,000 of that was used to maintain and surface street.

More ...
AMANDA CLARK, GRAPHIC STAFF WRITER
Nashville Elementary School celebrates new playground


The chance to be the first group to play on Nashville Elementary School's new playground was enough to make Ms. Worsley's fifth grade class be on their best behavior.
It was hard work, said Lacey King, but worth it.
Pictured (Above): Ms. Worsley's fifth grade class joins Nashville Elementary School Principal Quintin Mangano and Vice-Principal Kristen Tedford to test out the new playground equipment at the school Tuesday after a ribbon cutting.

More ...
AMANDA CLARK, GRAPHIC STAFF WRITER
Four Wesleyan students killed in auto accident
Four NC Wesleyan students were killed on Monday night in an accident in front of the entrance to the college.
The accident happened around 8:30 p.m. at the front entrance of NC Wesleyan on N Wesleyan Boulevard.
Robyne St. Claire Barnes, 20, of Conway, Kandis McBride-Jones, 20, of Littleton, Donesha Scott, 19, of Raleigh and Quedeshia Brown, 20, of Henderson, were killed when their vehicle collided with another near campus. The accident is still being investigated by the Rocky Mount Police Department.
More ...
School Board mulls surplus of Spaulding School


The Nash-Rocky Mount Board of Education are considering whether to put up the Spaulding Resource Center as surplus property.
Board members met on Monday afternoon for a special called work session to discuss updates to the system's Capital Improvement Plan (CIP).
Dr. Eric Cunningham, Associate Superintendent of Administration and Operations, also brought up surplus property to board members following his presentation on the CIP.

More ...
AMANDA CLARK, GRAPHIC STAFF WRITER
Nash Central Middle School team wins 2016 NRMPS Quiz Bowl
Nash Central Middle School (NCMS) won the Nash-Rocky Mount Public Schools (NRMPS) Middle School Quiz Bowl held on March 15, 2016. Quiz Bowl is an academic competition where teams compete in a head-to-head challenge to be the first team to answer various academic questions.
"The NRMPS Middle School Quiz Bowl consists of a fall and spring competition. All six middle schools compete in a round robin of head-to-head matches during the competitions. Each head-to-head match consists of five students from each school who compete to answer a series of 12 toss up and bonus questions.
More ...
Book reading and signing features local author
A book reading and signing featuring "Memory Cards: Portraits from a Rural Journey," by Michael K. Brantley, will be held Thursday, March 31st from 4-5 p.m. at the new Rachel T. Dix Bookstore at NC Wesleyan College.
More ...
A few things to note for the spring season


As the spring season quickly approaches, everyone in the Town of Nashville should be aware of certain occurrences and events over the next couple of weeks.
Beginning April 1, Nashville residents must begin bagging loose leaves for pickup by the Public Works Department. This is a seasonal change as adjustments are made to our equipment during this time of year. Loose leaf pickup will resume in the fall.
With warmer weather swiftly advancing, the Town of Nashville Police Department has a couple recommendations.

More ...
Henry Edward Raper, Esq. Nashville Town Manager
Nash County Ruritans hold 57th annual meeting


Nash County Ruritans gathered at the Momeyer Ruritan Club for their 57th meeting on March 8.
The meeting featured election of officers for 2017, a presentation of Rudy Bears, recognition of Ruritan Officers in attendance as well as regular business.
Ruritans had a moment of silence for three Nash County Ruritans who have passed away over the past year. They were Aaron Joyner, Lee Horace Joyner and Kenneth "Ray" Wheeler.

More ...
Amanda Clark, Graphic Staff Writer
Middlesex man charged with robbing bank
A Middlesex man has been charged with robbing Southern Bank at 11438 E Finch Ave. in Middlesex on Wednesday, March 16th.
Middlesex Police Chief William Murray said Mark Anthony Nelson, 24, of Middlesex was arrested and charged with common law robbery.
A surveillance photo was broadcast through multiple news agencies and on social media.
"He came in on his own," said Chief Murray, "His soon to be brother-in law made the phone call to let us know who did it."
More ...
NASHVILLE POLICE REPORTS
INCIDENTS
An obtaining money/property by false pretense, fraud - credit card/ATM and identify theft was reported on 3/14/16 at 1003 S. Alston Street
An involuntary commitment was reported on 3/15/16 at 604 S Boddie Street
A hit and run and driving while impaired was reported on 3/15/16 at Prestwick Drive at Doral Lane
More ...
NASH COUNTY SHERIFF'S OFFICE REPORTS
A misdemeanor larceny was reported on 3/13/16 at 4580 E NC 97
A recovered stolen firearm was reported on 3/13/16 at 5983 Finch Road
A breaking, entering and larceny and larceny of a firearm was reported on 3/13/16 at 4646 E NC 97
A damage to personal property was reported on 3/13/16 at 7387 Bryant Road
More ...
Red Oak Middle student wins 2016 Advanced Spelling Bee
The 2016 Advancement Spelling Bee, sponsored by the Delta Center for Life Development, Inc. and the Teacher Education Program of North Carolina Wesleyan College, took fifteen rounds to crown a champion on Thursday, March 10, 2016. Red Oak Middle School eighth grade student Hannah Gerlach earned first place honors for the second year in a row.
A total of 45 students from Nash-Rocky Mount Public Schools, Edgecombe County Public Schools, Rocky Mount Academy and Rocky Mount Preparatory School competed in the event held at the Dunn Center at North Carolina Wesleyan College.
More ...
90th Birthday
CELEBRATING 90 YEARS -- Mrs. Cleo Worrell celebrated her 90th birthday on March 4, 2016. She enjoyed a surprise birthday celebration with family and friends on March 5th at Western Sizzlin in Rocky Mount. Family and friends mentioned she is a wonderful mother, grandmother, great-great grandmother and awesome cook, and most importantly, a strong Christian lady. She is a long-time member of Barnes Hill OFW Baptist Church and has served in many capacities. She and her husband, Lonnie Worrell, have been married for 69 years.
More ...
Coleman earns staff award
Michael Coleman, Nash Community College's Dean, Student & Enrollment Services, was selected by his peers as the 2016 J. Edgar and Peggie T. Moore Staff Award recipient. He has been employed with Nash Community College since 2011.
A lifelong learner, Michael Coleman graduated from Nash Community College with a degree in Architectural Technology. He earned a Bachelor of Science degree in Religion, a Master of Arts degree in Pastoral Counseling and a Master's of Business Administration at Liberty University.
More ...

Youth with Nashville Boys and Girls Club had a chance to play a variety of games with Nashville Police Officers during National Boys and Girl Club week, which was held March 7 through 11.

Community celebrates National Boys & Girls Club Week


Nashville's Boys and Girls Club had numerous visitors during National Boys and Girls Club week, which was celebrated March 7 through 11.
Police officers came by on Wednesday, March 9 to read to club members and play games.
On Thursday, March 10, club members had a visit from Nashville's Fire Department.
On Friday, the club held a Club Bash to wrap up the celebrations.

More ...
Graphic photos by Amanda Clark
Benvenue Elementary wins Battle of the Books
After a nearly four hour competition, Benvenue Elementary School won the Nash-Rocky Mount Public Schools (NRMPS) Elementary Battle of the Books competition on Thursday, March 10, 2016. There were a total of 13 teams in the competition representing the 13 elementary schools across the district that have fourth and fifth grade students.
More ...
Guest speaker
Eta State of Delta kappa Gamma International Society President, Sheila Graves (left), was the guest speaker at the Mu Chapter Breakfast Bash. Pictured with her is Pat Taylor, past Mu Chapter President, as well as past Eta State President.
More ...
Nash County Animal Friends' Notebook


Recent confirmed rabies events reported in this area! Raccoon has tested positive and a dog is in a six- month quarantine. About a month ago, a dog had a scuffle with wildlife, got sick, then bit the owner. It was negative, but the dog paid with his life. Don't risk your pet or your life... vaccinate!
Rabies Vaccines $5 each. 1 year. If you have proof of previous/current vaccine, it is 3 years. See directions to the Shelter below.

More ...
Carol Vierela, NASH COUNTY ANIMAL FRIENDS
Luke's Word for the Week


Holy Week Greetings,I pray that the peace of Christ is sustaining you in your journey as we approach Easter Sunday. Today, I'd like to cordially invite you to the Community Sunrise Service that will take place this Sunday, March 27 - 7am at Forest Hills Cemetery Flagpole. Nashville Baptist Church and Nashville United Methodist Church will be working in a partnership to proclaim Him as King and we want you to be there to celebrate it with us!
It's truly a sacred time to be together with the body of believers (and unbelievers who are curious about the faith!) to be standing in the middle of a cemetery, at sunrise, on Resurrection Sunday.

More ...
LUKE WHITEHEAD
PEACHTREE COMMUNITY NEWS


Peachtree folks gathered for worship on a chilly, Palm Sunday. Sanctuary flowers were given by Annie Belle Edwards in memory of her husband, Harold Edwards.
Pastor Whitehouse's sermon was titled, "The Holiness of God." It was based on a scripture passage found in Isaiah 6: 1-8.
Beverly Wilson's sermon to the children was about 'rocks' as they are found in Bible stories. There were some about David, Elijah, Nehemiah, Gideon and Solomon. When Jesus rode into Jerusalem on the first Palm Sunday, he passed through the gate of a rock wall.

More ...
BARBARA HARDISON
Nash County Blood Drives April 2016
Tuesday, April 5 from 3 until 7 p.m. at Red Oak Volunteer Fire Department, 7951 Red Oak Boulevard, Red Oak
Wednesday, April 6 from 10:30 a.m. until 3:30 p.m. at Honeywell Corporation, 3475 Wesleyan Boulevard, Rocky Mount
Monday, April 11 from 3 until 7 p.m. at Bethlehem Baptist Church, 305 South Halifax Road, Rocky Mount
Wednesday, April 13 from 8:30 a.m. until 1 p.m. at Rocky Mount Preparatory School, 3334 Bishop Road, Rocky Mount
More ...
RED OAK NEWS


"The Great North American Cookie Swap" was held at Red Oak Baptist Church in the Family Life Center on Wednesday, March 16. This event emphasized the importance of North American Missionaries and the work they do in reaching out to communities to share the gospel. The evening began with volunteers playing "Family Feud" to see how missionaries and their families work together. Then participants learned about 3 specific missionaries who are planting churches. One family baked cookies to deliver to all their neighbors to meet them.

More ...
SUZY PEARCE
Rocky Mount Kiwanis
Assistant Rocky Mount City Manager Thom Moton (at left) updated the Rocky Mount Kiwanis club on activities and projects in the city. With Moton is Chris Miller (at right), Kiwanis program chair and Rocky Mount City council member.
More ...
Local UPS drivers honored
UPS recently announced that 67 elite drivers from North Carolina are among 1,613 newly inducted worldwide into the Circle of Honor, an honorary organization for UPS drivers who have achieved 25 or more years of accident-free driving.
Among the 67 inducted were two Nashville residents.
UPS drivers James Wallace and Ricky Gardner, both of Nashville, were both inducted into the Circle of Honor.
More ...
Southern Nash High School FFA wins national t-shirt contest
The Southern Nash High School FFA was recently voted one of six winners in the 2016 National FFA Chapter Tee Contest.
As a winning entry, the SNHS FFA Chapter will receive a check for 50 percent of the first year's profits generated in the period beginning March 18, 2016 and ending March 31, 2017.
The t-shirts can be ordered now and will be available to ship mid-April.
More ...
NCC certified as AVID National Demonstration Site
Nash Community College has been certified as one of only two National Demonstration Sites for Advancement Via Individual Determination (AVID) Higher Education (AHE).
​AVID Chief Executive Officer Sandy Husk praised Nash for its campus-wide implementation of AHE components. "Educators at Nash, both administrators and faculty members, understand that one change in one area is not enough to assure student success.
More ...
NCC Foundation kicks off annual campaign
Over 11,000 Nash Community College students each year help promote economic development vitality of the Nash/Rocky Mount region. Many members of the community choose to support the mission of Nash Community College by contributing to the Nash Community College Foundation Annual Campaign. This year's campaign kicked off March 9th to raise funds for student scholarships and support instructional needs of the campus. Southern Bank Vice President Kim Sutton, community advocate and friend of Nash Community College, is leading the 2016 NCC Foundation Campaign.
More ...
AVID students
Cedar Grove Elementary students participated in the national event of Give Kids A Smile Day on Friday, February 26, 2016. Four local dentists joined together to support this program and provide dental care for participating students. The four dentist office included; Hunt and Hunt Dentistry, Dr. Doris Thorne, DDS, Dr. Jinesh Patel, DDS, and Dr. Frank Courts, DDS, Md.. Students were treated to excellent dental care along with lunch from Chick-Fil-A. Cedar Grove had forty students to join in this important day and receive free dental care!
More ...
You've got questions, the Soapbox has answers


As you might expect, this column receives letters by the bushel basket on a weekly basis. Well, sort of. Sometimes these letters come in the form of emails or heckling on the streets of Nashville when I don't pull my fedora down far enough to prevent recognition.
But anyway, I haven't cleaned out the mailbag in quite some time, so I thought it only proper to answer some questions from dear readers. So here we go:

More ...
Mike Brantley
Bullying is a larger problem in today's society


Having to raise children in today's world is tough. But having to be a child in today's world is even tougher.
Children today have so much more to deal with than when I was a young girl. Technology has played a big part in the changes but so have the changes in society. The world is just a different place than it used to be. And it's scary.
Last week, a teenage girl took her own life. It's hard to imagine anything that could cause a young person with so much ahead of her to do something so drastic. But it happens.

More ...
Amanda Clark
It's time to put a stop to bullying


Dear editor:
Death is death, and it hurts when our children see it as the only way to escape the pain of humiliation from bullying. When will our society start doing more about it?
Last year, the local papers published an Op Ed penned by me that stated bullying is straight from hell.

More ...
Letter to the Editor
Backward Glances


ARBOR DAY CEREMONIES -- This photo originally published in The Graphic on March 24, 1966--fifty years ago. Marshall Rackley (left) and Sarah Clarke (center) plant a tree on the Nashville High School campus during ceremonies held at the school. Trees were planted around the school to commemorate Arbor Day. Looking on are Principal G.W. Davis and several other students.

More ...
A PICTORIAL LOOK INTO THE PAST

NOW HE'S COOK-ING. Nash Central's Joseph Cook finished in second place at Monday's Big East Conference golf event at Birchwood CC in Nashville.

The Big East Visits Birchwood


NASHVILLE -- Action may be heating up in the Big East Conference golf standings, but the weather certainly didn't for Monday's latest league links installment at Birchwood Country Club.
Cooler temperatures and hard-to-navigate winds welcomed golfers for the 18-hole event.
And though conditions weren't necessarily conducive to quality scoring, there will still plenty of nice rounds carded.

More ...
GEOFF NEVILLE, Graphic Sportswriter

TOP DOG. Veteran Chandler Johnson is competing at No. 1 Singles this spring for the Nash Central High School boys tennis team, which secured a home victory Monday afternoon against the Louisburg Warriors.

NCHS' WINDY CITY


ROCKY MOUNT -- Wind is never a tennis player's friend, but the Nash Central Bulldogs worked through it to record a convincing home boys victory on Monday against the Louisburg Warriors.
Nash Central won eight of nine matches en route to an 8-1 triumph over the Warriors at the NCHS Courts.
Coach Frank Poyer saw his Bulldogs win five of six singles matches to go with all three of the doubles events as Nash Central took a brief hiatus from its rigorous Big East Conference boys tennis ledger.

More ...
GEOFF NEVILLE, Graphic Sportswriter

UP AND OVER. Nash Central's Anaiya Harris competes in the Girls High Jump event as part of last Saturday morning's action at the T. Sanders Invitational Track and Field Championships at Franklinton High School in Franklin County.

CENTRAL SOARS


FRANKLINTON -- Every point counts at a high school track and field meet -- a fact that was accentuated during last Saturday's action at the Second Annual T. Sanders Invitational.
When the final results were tabulated, Nash Central, with 76.5 points, found itself just one-half point ahead of host Franklinton for the second position behind Millbrook in the boys team standings.

More ...
GEOFF NEVILLE, Graphic Sportswriter
Cook's quest to qualify


RED OAK -- Money was the initial motivator for Mike Cook in his quest to quality to compete on the American Ninja Warrior television program.
The winner of the annual competition receives $1,000,000 -- and the prospect of that life-changing experience certainly intrigued Cook, who resides in Nash County.
But after failing to make the show in his first city qualifying last year, Cook's thoughts about the sport changed dramatically.

More ...
GEOFF NEVILLE, Graphic Sportswriter
Golf event is targeted


ROCKY MOUNT -- The Seventh Annual H. Early Coley Golf Classic will be held May 27 at the Belmont Lake Golf Club in Rocky Mount.
Proceeds from the event will benefit the O.D. Moore Scholarship Foundation.
Check-in for the event will be at 8:30 a.m., followed by a shotgun start at 9 a.m.

More ...
Staff Reports
Alexander saluted as HOF inductee


ROCKY MOUNT -- On February 19, Rocky Mount Academy legend Ernest "Benny" Alexander was inducted into the North Carolina Independent School Athletic Association Hall of Fame in Raleigh.
The NCISAA recognizes outstanding coaches and staff that have had numerous years of coaching experience in North Carolina Independent Schools as well as having served the NCISAA itself.

More ...
OLIVIA TURNAGE, Correspondent

STRIKE FORCE. Southern Nash's Kylee Herron (left) prepares to send a ball forward during the Ladybirds' road girls soccer victory last Thursday at Louisburg.

SN Secures Shutout


LOUISBURG -- Southern Nash has certainly had Louisburg's number in girls action this season.
Earlier in the campaign, Southern, under the direction of first-year head coach Carlos Barron, rolled to a nine-goal decision at home against the rebuilding Lady Warriors.
History repeated itself last Thursday as the Ladybirds once again defeated Louisburg by a similar 9-0 finale in non-conference action at Joyner Park in Franklin County.

More ...
GEOFF NEVILLE, Graphic Sportswriter
North Carolina State wins series vs. Irish


RALEIGH -- The 13th-ranked North Carolina State University baseball team clinched its series against Notre Dame with a 16-6 victory in eight innings Sunday at Doak Field at Dail Park.
The Wolfpack (16-6, 3-3 ACC) fell into a 5-0 hole before scoring five in the third to tie.
NC State took a 6-5 lead in the fourth. Notre Dame (8-11, 1-5) tied it 6-6 in the fifth inning of action.

More ...
Staff Reports
LBJ contributes to Nashville baseball


NASHVILLE -- LBJ Chevrolet is once again partnering with the Town of Nashville.
LBJ Chevrolet has joined forces with the National Chevrolet Youth Baseball program to provide new equipment, a monetary contribution, invitations to free instructional clinics and an opportunity for community members to earn additional donations for their league via a Test Drive fundraiser.
"Playing the game of baseball helps kids develop skills like leadership, cooperation and sportsmanship while bringing families and communities together to show their support," said Johnny Matthews, Sales Manager for LBJ Chevrolet.

More ...
Staff Reports
Wesleyan wins against G'boro


GREENSBORO -- Senior Ciro Norzagaray tallied RBI in the sixth and eighth innings to lead his North Carolina Wesleyan College baseball squad to a 7-5 win in Sunday's rubber game at Greensboro College.
The Pride had previously taken the opening game of Sunday's doubleheader by a 6-1 score.
With the score tied 5-5 in the fifth, Norzagaray drove home junior Luis Palencia with a single to right center that proved to be the eventual game-winner.

More ...
Staff Reports
RIGHT DOWN THE MIDDLE
Northern Nash's Zack Ward drills a tee shot into the fairway during Monday afternoon's Big East Conference golf matchup at Birchwood Country Club in Nashville.
More ...
SETTING THE PACE
Rocky Mount Academy's Briana Winham (left) carries the baton as part of the Girls 3200 Relay at last Saturday's T. Sanders Invitational Meet at Franklinton High School.
More ...
SOUTHERN STARS
Southern Nash's competitors at Monday's latest Big East Conference Golf Match at Birchwood Country Club in Nashville included (above) Matthew Morgan.
More ...