Subscribe/Access
Advertisements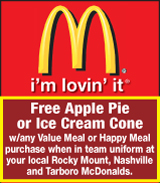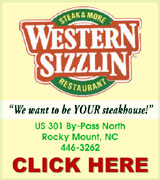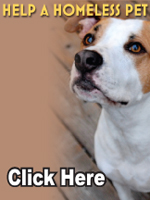 Sections
Member Options
Back
Middlesex Bank robbed Wednesday morning


Middlesex police are searching for a man who robbed Southern Bank in Middlesex around 10 a.m. Wednesday morning. Police say the suspect did not display a weapon and fled with an undisclosed amount of money in a burgundy-colored Ford Wagon with a gold stripe.

More ...
staff reports
Cone wins District Three primary


While many in the nation stayed up late on Tuesday night to check out the presidential victories, many residents in Southern Nash County were focused on who had won the Nash County Commissioner District Three seat during primary elections.
The answer was local insurance agent Dan Cone.
Cone defeated J.P. Barnes in the Republican race for the seat by just over 200 votes, according to preliminary results.

More ...
AMANDA CLARK, GRAPHIC STAFF WRITER
Nashville man nabbed for heroin


A Nashville man in possession of 347 bricks of heroin was arrested after a traffic stop by the Tar River Regional Task Force.
The Task Force conducted a vehicle stop around 10 a.m. on Sunday, March 6 on Highway 301 near Prussia Street in Halifax County as part of an ongoing investigation.
The driver of the vehicle, Billy Ray Johnson, 54, of Kates Lane, Nashville, was found to be in possession of 347 bricks of heroin as well as $4,720 in cash. The heroin was discovered in two plastic grocery bags in the trunk of Johnson's vehicle.

More ...
AMANDA CLARK, GRAPHIC STAFF WRITER
Cedar Grove School hosts Cardinal Ball


The third time was a charm for Cedar Grove Elementary School's first ever Cardinal Ball, which was held on Friday night at the school.
The event was postponed two times prior to Friday due to the weather but ended up being a great success.
The Cardinal Ball was the idea of the school's Parent Teacher Organization (PTO).
Nadia Strickland, a teacher at the school who also oversees the PTO, said they came up with the Cardinal Ball as a fundraising event but also a way to hold a family event for parents and students.

More ...
AMANDA CLARK, GRAPHIC STAFF WRITER
NFD plans Centennial


Nashville's Fire Department is working hard on preparations for its Centennial Celebration, slated to be held in this fall.
Plans are to hold an event for the entire community to enjoy, said Fire Captain Jason Edwards. Some ideas are for a fire truck parade, competitions and entertainment. In order to hold such a large event, the department is raising money to help fund it.
"We really want it to be a big celebration but it's going to take community support," Edwards said.

More ...
AMANDA CLARK, GRAPHIC STAFF WRITER
NRMS works on teacher retention


Strategies to recruit and retain teachers were presented to the Nash-Rocky Mount Board of Education at a work session earlier this month.
Joyce Graves-Hinton, Assistant Superintendent of Human Resources, told board members the system hoped to increase the teacher retention rate from 81.1 to 85 percent by June. To do so, Graves-Hinton, presented several strategies.
Retention of teachers is goal three of the system's District Improvement Plan, which was developed in response to the school system being deemed a low-performing district.

More ...
AMANDA CLARK, GRAPHIC STAFF WRITER
Rural store site gets rezoned


The location of the former Ollie T's Furniture Store in the Sandy Cross community may soon have a new tenant.
Nash County's Board of Commissioners approved a rezoning request last Monday which will change the zoning from RC-CU (Rural Commercial Conditional Use) to GC-CU (General Commercial Conditional Use).
The 1.564 acre lot, located at 2259 Sandy Cross Road, was rezoned in December 2014 from R-40 Single Family Residential to RC-CU (Rural Commercial Conditional Use) with conditions concerning outdoor storage and activities and restricted uses. One additional permitted use was added in September 2015.

More ...
AMANDA CLARK, GRAPHIC STAFF WRITER

SAULSBY
Saulsby's book signing slated for March 25th
An award-winning television journalist will soon be in Nashville with copies of her latest book.
Pam Saulsby, of Raleigh, will be at The Nashville Exchange on Friday, March 25 from 5 p.m. until 8 p.m. signing copies of her book, "Ashley's High Five For Daddy."
The book is about the resiliency of military children and families. Saulsby said the book was written to start the conversation about how children of war veterans experience their parent's invisible wounds.
More ...
Dine Out for Communites in Schools is today!
It's not too late to participate in Dine Out for Communities in Schools.
The event will be held all day on Thursday, March 17 so be sure to eat at participating restaurants and help Communities in Schools (CIS) continue its mission.
This is the 20th year Dine Out for CIS has been held. As part of the event, participating restaurants pledge to contribute 10 percent of their proceeds for the entire day to CIS of the Rocky Mount region.
More ...
NFD Captain completes management program


Nashville Fire Captain Jason Edwards was recognized last week for his completion of a special fire and rescue management program in Charlotte.
Fire Chief Randy Goodbrod recognized Edwards at the Nashville Town Council meeting last Tuesday night.
Edwards completed the Fire and Rescue Management Program through UNC-Charlotte's Office of Extended Academic Programs. The program consisted of four three-day sessions, taken over a five-month period.

More ...
Amanda Clark, Graphic Staff Writer
Nashville woman prepares for mission trip


Brittany Calloway is answering the call to tell others about Jesus.
Calloway, of Nashville, will spend part of her summer in the country of Senegal as part of a mission trip with Cru International Summer Missions.
Calloway is a junior at North Carolina State University and involved in Cru, formerly known as Campus Crusade for Christ. Calloway said Cru has played an instrumental role in her continued faith walk and spiritual growth during her time in college.

More ...
Amanda Clark, Graphic Staff Writer
Nashville gears up for springtime activities


This past weekend, each of us went through the ritual of resetting our clocks for Daylight Saving Time. The process involved springing forward an hour in time, but losing a valuable hour of sleep. Fortunately, we will begin to see an increase in the amount of daylight we experience in Nashville. With the increase in daylight, now is the time of year to highlight activities associated with spring weather. At 9:30am on Monday, March 28, the Town of Nashville Parks and Recreation Department will be hosting an Easter Egg Hunt at Glover Park.

More ...
Henry Edward Raper, Esq. Nashville Town Manager
Nash County Sheriff's Office gets body cameras
Patrol deputies with the Nash County Sheriff's Office are now equipped with body cameras.
The process to get each patrol deputy took about a year, Nash County Sheriff Keith Stone said.
The process consisted of grant acquisition, research, development and implementation.
The Digital Ally First Vu HD cameras were obtained through a federal grant and 28 cameras were purchased at a cost of $23,000.
More ...
NASHVILLE POLICE REPORTS
INCIDENTS
A possession of marijuana and drug paraphernalia was reported on 3/7/16 at East Old Spring Hope Road and Sherrod Road
ARRESTS
Joseph Franklin Bevins; 3/7/16; charged with possession of marijuana and drug paraphernalia
Jennifer Marie Bowman; 3/7/16; charged with possession of drug paraphernalia
More ...
NASH COUNTY SHERIFF'S OFFICE REPORTS
A misdemeanor larceny was reported on 3/7/16 at 14260 US Highway 264 Alt
A possession of marijuana, drug paraphernalia and possession with intent to manufacture, sell and deliver was reported on 3/7/16 on I-95
A fraud was reported on 3/8/16 at 5924 Hoyt Road
A disorderly conducte was reported on 3/8/16 at Eastern Avenue and E Old Spring Hope Road
More ...
NASH COUNTY BUILDING PERMITS MARCH 7-11
Nash County Planning and Inspections issued the following building permits from March 7 through March 11.
Building Permit
(Commercial)
Robbie Davis; 3714 Fluellen Drive; renovation/alteration; $282,000
More ...
Flu outbreak prompts visitation restrictions at Nash Health Care
In response to a current increase in flu activity, Nash Health Care has temporarily restricted its visitation policy for the safety of its patients.
For the health of hospital patients, employees, visitors and the general community, hospital officials are asking that visitors cooperate with the following guidelines:
•Children under the age of 12 are asked not to visit patients .
•People who have flu-like symptoms (fever, cold, runny nose, sore throat, stomach cramps, or vomiting) are asked not to visit patients.
More ...
Rocky Mount man receives prison sentence for gun and drug possession
A Rocky Mount man was sentenced to prison for possession of gun and drug possession.
Senior United States District Judge Malcolm J. Howard sentenced Detray Maurice Williams, 37, to 144 months in prison followed by five years of supervised release in federal court last week.
Williams was named in an eight count indictment returned on May 19, 2015. On October 5, 2015, Williams pled guilty to possession with intent to distribute cocaine base, possession of a firearm in furtherance of a drug trafficking crime and possession of a firearm by a convicted felon.
More ...
Early College noted for academic excellence, innovative practices
NC New Schools/Breakthrough Learning honored Nash-Rocky Mount Early College High School (NRM ECHS) for its innovative practices, academic excellence and commitment to college and career readiness for all students. NRM ECHS will serve as a demonstration site for educators, policy makers and community leaders from North Carolina and other states. In addition to NRM ECHS, 15 other high schools across the NC New Schools/Breakthrough Learning network also received this designation.
More ...
90th Birthday
CELEBRATING 90 YEARS -- Ms. Inez Cooper, known as Ma-Nez in the Elm Grove Community, celebrated her 90th birthday on March 14, 2016. She enjoyed a birthday celebration with family and friends on Sunday, March 13th, at the Elm Grove Ruritan Club. Ms. Cooper is a long-time member of Elm Grove Baptist Church. She has two children, Belle Wheeler and Mike Cooper (Jo Anne); and two grandchildren, Dean and Karen Wheeler; sister Pearl Fitzgerald; brother, Eugene Whitman; and many nieces, nephews and cousins.
More ...
Rocky Mount Distinguished Citizen Award
Gus Tulloss (center) was the recipient of the Rocky Mount Distinguished Citizen Award, which was received at the annual meeting on February 2. Tulloss received the award from Roger Taylor (far left). Pictured with Tulloss and Taylor is Tom Betts (far right). Tulloss was also presented a special photograph from his recognition at the Rocky Mount Rotary meeting on February 29 by Garry Hodges.
More ...

Belinda Coston (at left) is presented with the KAB Volunteer of the Year Award by KAB's Cornelia McGee (at right).
Early College A.V.I.D. class is recipient of KAB's Volunteer of the Year Award
Keep America Beautiful (KAB) of Nash and Edgecombe counties recently hosted an awards ceremony recognizing various community groups for their outstanding efforts in meeting the organization's mission of keeping the Twin Counties cleaner, greener and more livable. KAB Volunteer of the Year and KAB Sponsor of the Year were among the many awards presented.
The A.V.I.D. (Advancement Via Individual Determination) class at Nash-Rocky Mount Early College High School was recognized as Volunteer of the Year.
More ...
Read Across America Week
Cedar Grove Elementary School Principal Tevis Harris helped students celebrate Read Across America Week by going from classroom to clasrrom to read to students.
More ...
Locals named to Barton honor lists
Barton College recently named 62 students to the President's List and 346 students to the Dean's List for fall semester 2015. President's List students compiled a perfect 4.0 grade point average; Dean's List students achieved a grade point average of 3.3 or better on a four-point scale.
Locals named to the President's List include Justin Chandler Alford and Bridgette Lee Boykin, both of Middlesex, and Emily Nicole Evans, of Rocky Mount.
More ...
Speaker
Larry McAdams (at left) spoke to the Kiwanis Club about two events in the area, Shark Tank on March 17th at the Imperial Center and Tackle The Tar, May 14th at the Rocky Mount Sports Complex. With Larry is Ben Moore, Rocky Mount Kiwanis Club president.
More ...
Alliance for Early Success visits with local educators
Alliance for Early Success visited Rocky Mount on Wednesday, February 17 to meet with leaders from the Down East Partnership for Children (DEPC), as well as local school and community members, including Nash-Rocky Mount Public Schools Superintendent Dr. Shelton Jefferies.
Alliance members traveled to Rocky Mount for the meeting from Georgia, Kentucky, Massachusetts, Mississippi, New Mexico, Oklahoma, Oregon and Washington DC.
More ...
Nash County Animal Friends' Notebook


SPRING is for LOVERS! and the results may end up dying in an Animal Control facility, if there are too many. You can help stop the dying of many very easy! Just fix ONE! Plus here are some facts: Many cancers in both male and females are less with neutered/spayed pets. The reason that there are so many strays, in particular the males, end up in the Shelter is because they go looking for love in all the wrong places. Males will travel miles when a female is in heat. Plus quite often there are fights and pets getting hurt by others.

More ...
Carol Vierela, NASH COUNTY ANIMAL FRIENDS
Grant-In-Aid
Mu Chapter, of Delta Kappa Gamma Society International, awarded the annual Kate Parks Kitchin Grant-In-Aid, to Barton College Senior, Kalie Marks (center). Kalie will graduate in May with an Education Degree. Pictured on her left is Tobey Worthington, Mu Chapter President and on her right, Malinda Pennington, Professor at Barton College.
More ...
Sheriff Keith Stone graduates from Leadership Institute
Nash County Sheriff Keith Stone graduated last week from the Sheriff's Leadership Institute.
The training was sponsored by the North Carolina Sheriff's Association and partially funded through a grant from the Governor's Crime Commission. Twenty-seven sheriff's from across the state received their diplomas at a ceremony held on Friday, March 11 at the William and Ida Friday Center at the University of North Carolina in Chapel Hill.
More ...
Tar River Connections Genealogical Society
The Tar River Connections Genealogical Society (TRC) presented a selection of genealogical reference books for the local history room at Braswell Memorial Library during its monthly meeting on February 16. Accepting the books was Traci Thompson, Local History/Genealogy Libriarian. Pictured L-R is: Debbie Peacock, TRC Treasurer, Jimmy Winters, TRC President, Traci Thompson, Local History Librarian and Rebecca Young, TRC Member.
More ...
Nash County Blood Drives for March 2016
Thursday, March 17 from 12 until 6 p.m. at Englewood Presbyterian Church, 100 South Englewood Drive, Rocky Mount
Thursday, March 17 from 12:30 until 4:30 p.m. at Spring Hope Elementary School
Wednesday, March 18 from 11 a.m. until 4:30 p.m. at Englewood Presbyterian Church, 100 South Englewood Drive, Rocky Mount
Thursday, March 19 from 9:30 am. until 1:30 p.m. at Nashville Fire Department, sponsored by the Nashville Police Department
More ...
Scholarship opportunities available for Nash, Edgecombe County residents
Nash and Edgecombe residents can receive educational scholarships from private trusts designed specifically to benefit people in this area for post-secondary education.
The Helen Lancaster Minton Scholarship provides scholarships to qualified students to attend North Carolina Wesleyan College in Rocky Mount.
The Olive A. Stokes Scholarship provides scholarships to qualified students to attend any accredited post-secondary school of their choice.
More ...
PEACHTREE COMMUNITY NEWS


On a sunny morning Peachtree folks gathered at the church for worship. Sanctuary flowers were given by Ricky and Dianne Tucker in memory of Ricky's parents, Jensy and Kent Tucker.
Pastor Whitehouse reminded the congregation of the Annie Armstrong Easter offering which supports missionaries serving in the United States and Canada. The theme for this year is "Here Am I /Send Me." The national goal is $70 million, and Peachtree's share of that is $500.

More ...
BARBARA HARDISON
Luke's Word for the Week


I don't know about you, but I have a love-hate relationship with Interstates. I love the fact that I can hop on them and zip to anywhere in a relatively short time. Whether north to Richmond or south to Savannah on 95, it's an easy drive where you can put the cruise on, find some good tunes, and enjoy the open road. I love the fact there will usually be a convenient place to stop and get some gas or use the restroom. Interstates are convenient, they, for the most part, make life easier for us. We don't have to look for directions as much, worry about sharp curves or stop signs.

More ...
LUKE WHITEHEAD
RED OAK NEWS


Several ladies from Red Oak Baptist Church gathered on Saturday, March 12 for a "Quilting Bee." Those participating included Karen Girona, Vicki Griffin, Audrey Pearce, Suzy Pearce, Marion Faulkner, Sue Edwards, Marilyn Boone, Carmen Pike, and Taylor McIntyre. Everyone helped by cutting squares, ironing, sewing, and more. The Quilting Bee was organized to make quilt tops for an orphanage in Cambodia. Some participants also carried fabric home to work on more quilt tops on their own. Everyone enjoyed the time together.

More ...
SUZY PEARCE

Mathilde Verdier - Hypestarter
Finalists compete in SHARKTANK tonight
SpringBoardNC and the Rocky Mount Area Chamber of Commerce has announced four exciting applicants to compete for up to $15,000 in startup capital at SHARK TANK by SpringBoardNC today, March 17, at the Imperial Centre for the Arts and Sciences.
Out of dozens of applicants, Winde Jackson-Davis of Winde Jackson Cakes, CJ Scarlet of Tiger Eye Sensor, Nashunda Renee Sessoms of Sereniti Bath Body and You, and, Mathilde Verdier of Hypestarter, were chosen to compete for seed money, a free business training intensive from SpringBoardNC, and the support of an audience of potential customers at Thursday's event.
More ...
Take a break from the crazy -let's focus on the weird


It's a time in the land, as my Mama would say. Which is another way to simply put it: we are living in crazy times, and they are getting crazy. That's why we need to re-visit News of the Weird. Sources are listed where possible, and these things actually happened.
•Columbia County (PA) District Judge Craig Long felt the need to post a sign outside his courtroom in January informing visitors that they should not wear pajamas to court. However, even Judge Long acknowledged that his admonition was not enforceable and that he was merely trying to encourage minimal standards. [WNEP-TV]

More ...
Mike Brantley
Family ties and your thoughts have given us comfort


Thank you all for your prayers, phone calls, cards and visits recently. February was a tough month for our family. Many of you reached out to us, and we are truly thankful!
My beautiful, strong and loving sister, Janet Sload, passed away on February 13th. Janet was a giver. She gave so much of herself to others throughout her entire life. Many of you shared stories with us recently of how Janet had impacted your life. And many of you told of times Janet had helped you or had uplifted you when things weren't going so great.

More ...
Jo Anne Cooper
A special Ag Day message from NC Farm Service Agency


March 15 is National Agriculture Day - a day designated each year by the Agriculture Council of America to celebrate the accomplishments of agriculture. North Carolina FSA joins the council in recognizing farmers and ranchers for their contributions to the nation's outstanding quality of life. This year's theme is Agriculture: Stewards of a Healthy Planet.
Agricultural producers are the original stewards of the land.

More ...
Bobby R. Etheridge, State Executive Director North Carolina Farm Service Agency
Backward Glances


This photo was originally published in The Graphic on March 19, 1981. District Soil Conservationist Don Glisson (fourth from left) presents the winner's trophy to members of the Southern Nash FFA soil-judging team. From left to right are James Deans, David Edwards, Wayne Price, Glisson, instructor Ralph Pegram, Marty Lamm, Anthony Liles and Tommy Speight.

More ...
A PICTORIAL LOOK INTO THE PAST

WATCHFUL EYE. Nash Central's Colby Carter takes a pitch during last Wednesday's road contest in Wendell against the Corinth Holders Pirates.

Central Struggles Versus Pirates


WENDELL -- Finding a measure of consistency, along with some improved hitting, are the early-season priorities for Nash Central High School baseball coach.
Langley's first season in charge of the Bulldogs' diamond program has been filled with both promising results and disappointing defeats as Nash Central prepares for the rigors of upcoming competition in the always-strong Big East Conference.
The Bulldogs are 3-4 overall, but one of those victories came against perennial powerhouse Eastern Wayne.

More ...
GEOFF NEVILLE, Graphic Sportswriter

PLAYING KEEPAWAY. Nash Central's Hailey Dinota (left) controls the ball during Monday's home soccer decision over the North Johnston Panthers.

OFF & RUNNING


ROCKY MOUNT - With the rigors of the Big East Conference looming, it was important for the Nash Central Lady Bulldogs to get off to a strong start this season in prep soccer action.
Nash Central, coached by Ryan Ruiz, has done exactly that as the Lady Bulldogs have secured three victories to date -- including an effective 4-0 home triumph on Monday against North Johnston.

More ...
GEOFF NEVILLE Graphic Sportswriter
Beal breaks scoring mark at Northern Nash


RED OAK -- The inevitable occurred last Tuesday as senior standout Rebekah Beal became the all-time leading goals scorer at Northern Nash High School.
Beal delivered five markers as part of an 8-0 home decision over Wilson Beddingfield. That dash of heroics pushed Beal ahead of Jordan Carter's 98 goals on the Lady Knights' scoring list.
"It really wasn't a matter of if, but when,'' said Northern Nash head coach Joe McCarthy. "I guess we will see what (Beal's career number) will be at.''

More ...
Staff Reports

ON THE RUN. Rocky Mount's Kevin Pham finishes up a leg of the Boys 3200 Relay during Monday afternoon's track and field event on the RM campus.

Gryphons take first at event


ROCKY MOUNT -- The Big East Conference is expected to be strong once again in boys and girls track and field this spring -- and look for the Rocky Mount Gryphons to once again be in the mix for league supremacy.
Rocky Mount was in action Monday afternoon at home as the Gryphons hosted a quad meet that also featured Franklinton, Bertie and North Edgecombe at the RMHS Football Field.

More ...
GEOFF NEVILLE, Graphic Sportswriter
Winners crowned in finals


CHAPEL HILL -- Listed are the final scores from the North Carolina High School Athletic Association State Basketball Championships, which were held last Saturday at Carmichael Arena and the Smith Center on the campus of the University of North Carolina:

More ...
Staff Reports

FANTASTIC FOUR. A quartet of standouts from Nash County took part in the Eastern Section Southern Zone 14-Under Age Group Sectionals Swim Championship, which was held last weekend in Atlanta. Pictured are (l to r) Gabe Winham and Hunter Proctor.

County stars shine in Atl.


ATLANTA, GA. -- Four members of the Rocky Mount YMCA Racers Swim Team were in action last weekend at the prestigious Eastern Section Southern Zone 14-Under Boys Group Sectional Championship.
The event was held on the campus of Georgia Tech University at the site of the 1996 Summer Olympics.
Swimmers from 10 states took part in the championships, and a qualifying time standard was mandatory for participation.

More ...
Staff Reports
Wesleyan tennis picks up victories


ROCKY MOUNT -- The men's and women's tennis teams of North Carolina Wesleyan College were back in action last Tuesday afternoon, sweeping Bluefield College at the Slick Family Foundation Tennis Center on the NCWC campus by 6-3 and 5-4 scores, respectively.
The Battling Bishop men also sent a team on the road to Ferrum College, where NCWC picked up an 8-1 USA South win.
North Carolina Wesleyan's women won their fourth straight match with their Tuesday victory and climb above the .500 mark for the first time this season at 4-3 overall.

More ...
Staff Reports
Mosley attends all ACC games


ROCKY MOUNT -- As part of his bucket list, Nash Central High School Athletic Director Michael Mosley has commented that he would love to one day be able to attend the Atlantic Coast Conference Men's Basketball Tournament -- and watch every game.
It was a message his daughter, Mashanda, remember during the 2015 holiday season.
So when the family got together to celebrate Christmas, Mosley opened a card from Mashanda and was stunned to see the contents.

More ...
GEOFF NEVILLE, Graphic Sportswriter
NCWC shines on diamond


LOOKOUT MOUNTAIN, GA. -- North Carolina Wesleyan College's baseball team won its third straight USA South Conference series over the weekend, taking two of three contests on the road at Covenant College.
Last Saturday's finale saw junior Tony Sanchez go 3-for-5 with a homerun and three RBI.
Sanchez's homer came in the top of a three-run sixth inning that ended with the score tied 4-4.

More ...
Staff Reports
NAMA HOLDS BEST TESTS
SUCCESSFUL DAY. The Nashville Academy of Martial Arts held a belt test at its dojo on Barnes Street in Nashville last month. In the photo above (l to r), Taylor Riggs and Joshua Wilson each received a gold belt.
More ...
KEEPING HER DISTANCE
Nash Central's Tiara Campbell (right) manages to maintain possession during Monday's home soccer triumph against North Johnston High School.
More ...
LOOK MA, NO HANDS!
Nash Central veteran frontliner Kaley Sharpe possesses the ball during Monday afternoon's home victory against North Johnston in girls school school soccer action.
More ...
Litter Art Show to be featured at Maria V. Howard Arts Center
In addition to a craft fair, live music, planetarium and laser shows, First Friday on April 1, 2016 will also feature a Litter Art Show reception in the theater lobby of the Maria V. Howard Arts Center. Litter art, uniquely crafted from recyclables, will be on display, demonstrating the importance of recycling, planting and caring for trees, and not littering.
According to Cornelia McGee, coordinator for Keep America Beautiful (KAB) of Nash and Edgecombe counties, the art was created by students in grades K-12.
More ...