Subscribe/Access
Advertisements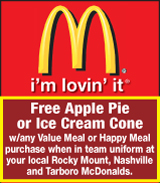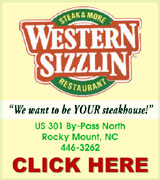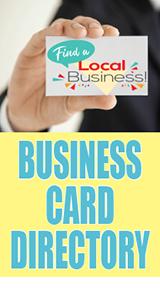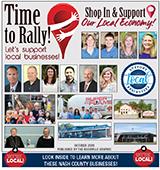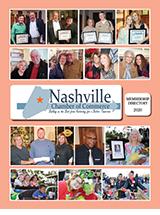 Sections
Member Options
Back
Local man wanted on alleged rape charges caught
A Nashville man wanted on rape charges by the Nash County Sheriff's Office was recently arrested, after leading investigators on a chase on I-95.
Robert Lewis, Sr., 52, of Bunting Road, Nashville, was taken into custody on August 25 with help from the Halifax County Sheriff's Office.
Lewis was allegedly wanted on rape charges stemming from an investigation being conducted by the Nash County Sheriff's Office Criminal Investigations Division.
According to the Sheriff's Office, Lewis was involved in a chase around 2 a.m. on August 25 on I-95.
More ...
"Sneak" Lewis 5K is September 12th


The Fourth Annual Warren "Sneak" Lewis 5K Memorial Race is quickly approaching and organizers say this year's event will be focused on the lake life.
"He loved lake life and his boat," Miste Strickland, one of the organizers for the event, said.
This is the fourth year for the annual run, which is held each year in honor and memory of "Sneak" Lewis, who was killed while serving a murder warrant with the Eastern North Carolina Fugitive Task Force.

More ...
AMANDA CLARK, GRAPHIC STAFF WRITER

ARE YOU SURE ABOUT THIS MOM? --Little Sebastian Cockrell looks up at his mom, Misty, while she completes paperwork during the open house at Nashville Elementary School, which was held last Wednesday. Sebastian started kindergarten this week.

BACK TO SCHOOL TIME!


Schools are back in session this week and officials are reporting a smooth first week back.
Nash-Rocky Mount Schools started the school year off on Monday. Though the system is starting without a permanent superintendent, Interim Superintendent Dr. Travis Twiford said in a welcome message to parents that certain core values never change.
"Among these is the never wavering focus on providing quality programs and services for the students that we are responsible to serve," Twiford said.

More ...
AMANDA CLARK, GRAPHIC STAFF WRITER
Local church helps with book bag drive


A local church is working hand in hand with a missions ministry to ensure youth are equipped with the supplies they need for the school year.
Missions of Faith recently gave around 200 book bags filled with supplies to area churches to distribute to youth.
Evangelist Laura Pippin is the Missions Director for Missions of Faith and had the idea to do a book bag drive after finding book bags on sale last year.
Pippin, who attends Christian Fellowship Church, said she received a phone call in October that the book bags were on clearance.

More ...
AMANDA CLARK, GRAPHIC STAFF WRITER
Bark for Life event set for September 26 in Nashville


When going through a sickness, a four-legged friend can sometimes be the best medicine.
Bark for Life will celebrate those four-legged friends with its second annual event in Nashville on Saturday, September 26 at Stoney Creek Environmental Park.
Bark for Life is an American Cancer Society fund-raising event honoring the life-long contributions of canine caregivers. It presents an opportunity for people to be empowered through their canine companion partnerships and to contribute to cancer cures through the mission of the American Cancer Society.

More ...
AMANDA CLARK, GRAPHIC STAFF WRITER

Sharpton signs autographs after the event.

Sharpton visits OIC Center in Rocky Mount


Reverend Al Sharpton visited Rocky Mount on Saturday, stopping at the OIC Center for a special service, "The Future Is In Our Hands."
Sharpton was invited to Rocky Mount by Wallace Cherry, who organized the event.
Several speakers were on hand for the event, including Reverend Nehemiah Smith and Rosita Wiggins.
Smith spoke on the condition of Rocky Mount today. Smith said he had been away for 22 years and when he came back, he didn't recognize the city.

More ...
AMANDA CLARK, GRAPHIC STAFF WRITER
NASHVILLE POLICE REPORTS
INCIDENTS
A damage to property (vandalism) was reported on 8/17/15 at 105 Wheeless Circle
A damage to property (vandalism) was reported on 8/17/15 on US 64 West bound
A hit and run was reported on 8/18/15 on Washington Street, near US 64
More ...
NASH COUNTY SHERIFF'S OFFICE REPORTS
A possession of weapon of mass destruction was reported on 8/17/15 at 1613 S. Grace Street
A domestic was reported on 8/17/15 on Browntown Road
A breaking and entering and damaging computers was reported on 8/17/15 at 2345 WIley Road
Found property was reported on 8/17/15 at 185 S White Street
More ...
Nash County to host poultry meetings
The Nash County Agriculture Center will be one of five sites hosting regional meetings to inform backyard poultry owners about avian flu.
The N.C. Department of Agriculture and Consumer Services (NCDA&CS) will put on the meetings, which will provide information about the highly pathogenic avian influenza that is expected to be introduced in the state this fall.
More ...
BACK TO SCHOOL SNAP-SHOTS, 1


David Porter and his mom, Terry, get familiar with David's first grade classroom during an open house last Wednesday at Nashville Elementary School.

More ...
GRAPHIC PHOTOS BY AMANDA CLARK
BACK TO SCHOOL SNAP-SHOTS, 3
Micahla Dawes shows her drawing to Cedar Grove Elementary School kindergarten teacher assistant Ms. Susan Corbett on Monday, the first day of school for most Nash-Rocky Mount School students.
More ...
BACK TO SCHOOL SNAP-SHOTS, 4
After many years as a pre-K teacher, Katherine McClenny (center) will be teaching first grade this school year. McClenny said she was excited for the new opportunity. Pictured is McClenny with Matthew Marshall (far right), who will be in her first grade class this year, and his mom, Janet Earp (far left).
More ...
BIRTH ANNOUNCEMENT
Benjamin Colby Griffin and Amanda Carpenter Griffin of Nashville announce the birth of their son, Hudson Vanhook Griffin, who was born August 4, 2015 at Nash General Hospital in Rocky Mount. He weighed 8lbs, 10 oz. and was 21 inches long.
Maternal grandparents are Jerry and Mary Carpenter of New Bern. Maternal great-grandparents are Everette and Maxine Carpenter of New Bern and Alexander and Rose Linko of New Bern.
More ...
Rocky Mount Pregnancy Care Center changes name
Members of the Board of Directors and staff of the Pregnancy Care Center of Rocky Mount, Inc. have unanimously approved a name change for the Center. The Center will now be doing business as (DBA) Your Choice Resource Center. The Center, who serves approximately 500 clients annually, is listed on the N.C. Department of Health and Human Services resource approved list of agencies for information on fetal development, alternatives to abortion and abortion procedures and possible risks.
More ...
Walk For Life is September 19th
On Saturday, September 19th, hundreds of supporters will gather at Englewood Park for the Rocky Mount Pregnancy Care Center's (now doing business as Your Choice Resource Center) 25th annual Walk for Life. Registration for the Walk will begin at 9:15 a.m. and the two-mile Walk will start at 10:15 a.m. There will be family fun before and after the Walk with music, balloon art, face painting and food provided by Griffin's Stop & Shop, Boddie Noell Enterprises, Don Bulluck Chevrolet, and Anne's Dounuts. Chick-fil-A coupons will be available for sponsored walkers.
More ...
STEM labs open at Southern and Rocky Mount Middle Schools
Business, industry and Nash County area leaders and officials celebrated new additions to Rocky Mount Middle and Southern Nash Middle schools on Tuesday, August 18, 2015 that will help students deepen their understanding of science, technology, engineering and math (STEM).
Nash-Rocky Mount Public Schools (NRMPS) administrators, along with representatives from the Golden LEAF Foundation and other major area businesses, participated in a ribbon-cutting ceremony and a tour of the new STEM labs at Rocky Mount Middle and Southern Nash Middle schools on Tuesday, August 18, 2015.
More ...
BEULAH COMMUNITY NEWS


This week begins a new school year for all the children. Please pray for our children, teachers, schools and bus drivers. May God keep our schools safe. Also remember to drive safely and watch out for children who may be excited and run out into the streets when getting on or off the busses.
On Wednesday night this week, we had a prayer vigil at the Beulah Church of Christ fellowship hall. There are many members and friends on our prayer list.

More ...
WILMA ENROUGHTY
PEACHTREE COMMUNITY NEWS


As Peachtree folks gathered for worship on Sunday morning, a feeling of joy and thanksgiving prevailed. David Griffin had received better news from his doctors on Thursday. Many prayers have been offered for him and this was welcomed news.
Dr. Bill Wakefield brought the morning sermon. It was based on scripture passages Romans 3:19- 23 and II Corinthians 5:21. He reiterated that eternal life is by grace, a gift from God, when one puts his faith in God's Son, Jesus Christ.

More ...
BARBARA HARDISON
RED OAK NEWS


Nate James, Associate Pastor and Minister of Youth and Children at Red Oak Baptist Church, gave the Book Bag Blessing to the youth and children on Sunday, August 23. Prayer was also offered for the teachers and other school workers.
Remember your Christmas in August gifts! North American missionaries, Michael and Hope Waldrop of Utah, will be the recipients of the gifts this year. Gifts are being collected in the 1st and 2nd grade Sunday School classroom at Red Oak Baptist Church.

More ...
Suzy Pearce
AVENTON COMMUNITY NEWS


I do believe by the time our Aventon news hits the newsstands and mailboxes, all little Aventonians will be back in school; another summer gone and another school year here. Where does time go? It was just yesterday we were sending our kids off to school, now we are sending our grandchildren. My, my, my....I do believe this makes us old LOL!

More ...
JOJO RICKS
Word for the week


After leading worship services in the church for many years, I love to pronounce the Benediction. I do so slowly and deliberately. I look at people in the congregation. I often see faces aglow with wonder and amazement. What's this guy think he's doing?
Benediction means good talk. It is a compound word. Diction refers to speech. The prefix, "bene," means "good." A benediction is good speech. It is a blessing.

More ...
DENNIS PRUTOW
FARM SERVICE AGENCY NEWS


U.S. Department of Agriculture (USDA) Farm Service Agency (FSA) Director for North Carolina Bob Etheridge announced that the Farm Storage Facility Loan (FSFL) program, which provides low-interest financing to producers to build or upgrade storage facilities, further benefits producers by including dairy, flowers and meats as eligible commodities.

More ...
SHARON TAYLOR, NASH COUNTY FSA EXECUTIVE DIRECTOR
Hoping for a good match for Nashville


Nashville's Town Council is currently in the hunt for a new town manager. As reported earlier this summer, Preston Mitchell, who served as town manager for ten years, left Nashville for a position with the City of Reidsville.
I'm sure Preston has settled in nicely as Reidsville's City Manager for I have already received phone calls from folks in Reidsville seeking information about certain programs, resources, and also contact information for festival resources -- which tells me Preston is already working to build upon what Reidsville already has.

More ...
Jo Anne Cooper
Breaking up is always hard to do


Dear WHOLEsome grocery store:
It is time for us to break up. Honestly, it is you, not me that is the problem in this relationship.
I remember the good times; after all, they weren't so long ago. About once a month, my family would visit your store to stock up on healthy staples. I do think, overall, we use too many artificial things and chemical things to make our food. There are a lot of people to blame, but honestly it falls on the consumer.

More ...
Mike Brantley - 1 opinion posted
School system county line proposal isn't a silly idea to many of us


In a recent Editorial the editorial staff of the Rocky Mount Telegram called the splitting of the Nash-Rocky Mount Public Schools along county lines a silly proposal!
To the staff of the Telegram splitting of the Nash-Rocky Mount Public Schools along county lines may appear to be a silly proposal. Every citizen of Nash and Edgecombe Counties that I have talked to about the splitting does not believe that it is silly but that it is the right thing to do.

More ...
LETTERS TO THE EDITOR
Backward Glances


BRIGADIER 1977 -- This photo was originally published in The Graphic on May 24, 1977. Jim Hutchinson, chairman of the board of Brigadier Industries, presents the keys to Brigadier's Nashville plant to Cecil Smith (center), production superintendent, and Jack Hay, executive vice-president of Brigadier, to symbolize the reopening of the plant for the production of double-wide and 14-foot-wide mobile homes.

More ...
A PICTORIAL LOOK INTO THE PAST
Nash County Animal Friends' Notebook


DON'T ADOPT if you RENT.....
unless you talk to your landlord or review your rental agreement. Just this week, a couple of dogs were turned in because the landlord said they had to go. Renting with pets is more difficult, but not impossible. Sometimes you have to pay an additional deposit. So now these two dogs await their fate, which is in the hands of others. Will they die when the Shelter becomes too full or shall some kindhearted soul come adopt them or a Rescue have space for them?

More ...
Carol Vierela, NASH COUNTY ANIMAL FRIENDS

DRAGGING THE VIKINGS. Nash Central's Naszae Morallis (with ball) carries two Tarboro defenders during last Friday's season-opening football showdown at The Dawg Pound on the NCHS campus.

NC'S ROOM TO GROW


ROCKY MOUNT - Nobody doubted that Nash Central would burst on to the field with plenty of energy and momentum before last Friday's season-opening football contest against traditional powerhouse Tarboro.
After all, Central has high hopes for the season with 17 returning starters to go with new coach Chris Lee.
The Bulldogs have been working hard, determined to erase their two-year winless streak.

More ...
Staff Reports

GREAT START. Head Coach Brian Foster saw his Southern Nash Firebirds kick off the 2015 high school football season last Friday with an impressive road decision against non-conference opponent Pittsboro Northwood.

Southern Stymies Chargers


PITTSBORO -- Southern Nash flashed its wealth of skill position options early and often during last Friday's football regular season opener at Northwood.
The Firebirds scored 36 points in the first half alone and went on to stop the Chargers by a 43-28 score.
All of Northwood's points came in the fourth period as SNHS coach Brian Foster used a liberal substitution pattern.
Senior quarterback Zack Foster kicked off the campaign in style, going 12-of-17 for 193 yards and two touchdowns.

More ...
Staff Reports
Bulldogs gets past Cougars


ROCKY MOUNT -- Nash Central High School claimed a 9-0 victory over SouthWest Edgecombe in girls prep tennis action last week.
Results from the event were as follows:
• No. 1 Singles -- Kaley Sharpe (Nash Central) def. Karlie Bradwell 6-1, 6-1
• No. 2 Singles -- Hannah Whitehead (Nash Central) def. Gayla Toney 6-1, 6-2

More ...
Staff Reports
Mudcats fall to the Rocks


ZEBULON -- Yean Carlos Gil struck out six over seven scoreless, Dustin Peterson was 4-for-4 with two RBI and Jose Briceno was 2-for-4 with a home run as the Carolina Mudcats snapped a three-game losing streak with a 7-0 win versus Wilmington on Monday night at Five County Stadium in a Class A Carolina League baseball contest.
The Mudcats (65-61, 31-26) rewarded Gil's outstanding performance with a run in the third and a six-run outburst in the seventh while running away with the home win.

More ...
Staff Reports
2015 ENCFL SCHEDULE


NASH COUNTY -- Listed in the Eastern North Carolina Football League schedule for the 2015 season:

More ...
Staff Reports
NC Wesleyan ranked in polls


FAYETTEVILLE -- The USA South Athletic Conference has released its 2015 fall preseason coaches polls for soccer, volleyball and cross country.
North Carolina Wesleyan College's men's and women's soccer teams earned 3rd- and 5th-place billings, respectively, with each squad receiving one 1st-place vote.
Volleyball was given a 6th-place billing in the league's North Division, while cross country was picked 9th overall.

More ...
Staff Reports
Knights off to a solid start


RED OAK -- Northern Nash enjoyed a start beginning to the prep volleyball season last week.
The Lady Knights sandwiched a loss to Bunn between victories over Tarboro and SouthWest Edgecombe.
"We are young, but I am expecting us to be competitive,'' said NN veteran head coach Patricia Haggerty. "We are kind of young, and we are still finding out who will be our go-to people. We are still kind of experimenting.''

More ...
GEOFF NEVILLE, Graphic Sportswriter
Fall sports offered by NCPR


NASH COUNTY -- The Nash County Parks and Recreation Department is currently hosting registration for its Fall Ball Seasons.
Offerings will be held in baseball, softball, T-Ball and soccer.
Registration will be available through Aug. 31.

More ...
Staff Reports
HE'S NUMBER ONE
Nash Central High School back Terrell Graham surges past a pair of Tarboro defenders during last Friday night's season-opening football contest at The Dawg Pound on the NCHS campus. The Bulldogs will be at Smithfield-Selma this Friday.
More ...
THE MIDDLE MAN
Nash Central fullback Myles Lane (with ball) surges up the middle of the field during last Friday's home setback versus Tarboro.
More ...
ELIZABETH GAIL BRAKE
Elizabeth Gail Brake, 50, passed away, August 25, 2015. She was born October 13, 1964 in Wilson County. She was preceded in death by her father, Jarvis Godwin and a grandson, Logan Denton.
More ...