Subscribe/Access
Advertisements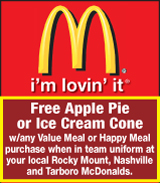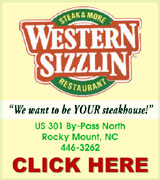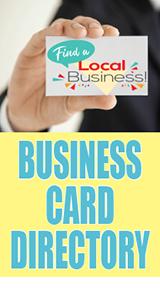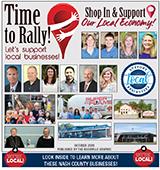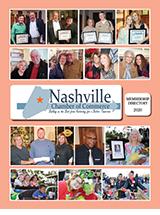 Sections
Member Options
Back
NRMS plans to keep teacher assistants


Despite not knowing how the general assembly will fund teacher's assistants in the budget, the Nash-Rocky Mount Board of Education moved forward with a plan to keep all 118 teacher assistants currently in the system.
Dr. Travis Twiford, in his first meeting as Interim Superintendent, told school board members that though school was starting in two weeks, they were still not sure of allocations the school system would receive.

More ...
AMANDA CLARK, GRAPHIC STAFF WRITER
Nash leaders have change of heart


Three Nash County Commissioners are backing off their support of a resolution they voted to approve last month, which offered a final compromise on school funding.
Commissioners unanimously approved a resolution to resolve the funding inequities that commissioners say exist between Nash and Edgecombe Counties for funding of the Nash-Rocky Mount School System.

More ...
AMANDA CLARK, GRAPHIC STAFF WRITER
Sheriff adds bike patrol


The Nash County Sheriff's Office is better utilizing its motor unit and has also added a bike patrol, both of which Sheriff Keith Stone hopes will better serve the citizens of Nash County.
The sheriff's office has had a motor unit for years but it typically only participated in parades, festival and other community events. Now, the unit will also be used for enforcement, said Curtis Moore, Public Information Officer with the Nash County Sheriff's Office.

More ...
AMANDA CLARK, GRAPHIC STAFF WRITER

SPIDERMAN! -- Talon Johnson, age 5, poses for a photo with Spiderman at National Night Out in Nashville. This year's event was held at Glover Park and is the third annual event organized by the Nashville Police Department.

Nashville hosts annual National Night Out event


Nashville's Police Department held its third annual National Night Out Tuesday night attracting more than 600 visitors. The event has been around nationally for 30 years and is typically held the first Tuesday in August.
This year's event was held at Glover Park rather than Stoney Creek Environmental Park. Nashville Police Chief Tom Bashore said the move to Glover Park possibly helped attendance. "Everybody is probably more familiar with the location, and the parking situation is easier and there is more space for stuff," he said.

More ...
JO ANNE COOPER, GRAPHIC PUBLISHER
Zaxby's plans to build in Nashville


Rumors have swirled over the types of businesses slated to come to Nashville, on the new development across from McDonald's but one rumor can be put to rest, as Zaxby's was confirmed last Wednesday night.
Jim Farmer, who owns the Zaxby's in Rocky Mount and Wake Forest, confirmed to Nashville's Town Council last Wednesday night that he had plans to open the restaurant in the new development. But first, Farmer wanted to ensure a sign ordinance is changed to allow signs to be erected at a 30-foot maximum height.

More ...
AMANDA CLARK, GRAPHIC STAFF WRITER
Castalia board hears water concerns


Much of Castalia's regularly scheduled board meeting Tuesday was spent discussing issues with the town's water system. Brenda Strickland, owner of Strickland's Hair Salon, explained to the board that she is "having major issues with the water at [her] shop." The problems include a foul odor in the water that Strickland compared to sewage. Her daughter, having some of the same problems in her home, described the water as smelling of rotten eggs. "Something has got to be done," Strickland continued, as she expressed concern over the affects the water issues could have on her hair styling business. "It is very embarrassing. I put my clients back in the shampoo bowl and that horrible smell comes out."

More ...
JESSICA A. SMITH, NASHVILLE GRAPHIC CORRESPONDENT

CHAMBER AWARD -- Nashville Chamber of Commerce Board Member Cliff Joyner presents the annual Business of the Year Award to Amy Beasley, Vice-President/City Executive of Southern Bank in Nashville during the chamber's annual meeting last week.

BUSINESS OF THE YEAR: Chamber thanks Southern Bank


Southern Bank has been in Nashville for many years, serving not only its customers but also the community.
Last week, the bank was recognized for its community spirit by being named the Nashville Chamber of Commerce's Business of the Year.
The award was presented at the Chamber's annual banquet, held last Thursday at Nash Arts. Cliff Joyner presented the award to Amy Beasley, who serves as the Vice President/City Executive of Southern Bank in Nashville.

More ...
AMANDA CLARK, GRAPHIC STAFF WRITER
Nashville okays special permit for dance studio


A dance studio will soon be opening up outside of Nashville.
The Barre Dance Academy is planning to open at the end of August at 2611 Eastern Avenue, across from East Coast Equipment.
Nashville's Town Council approved a special use permit in July for Melinda and Will Coghlan, of Momeyer, to operate the dance studio. The site is in the town's extraterritorial jurisdiction (ETJ).

More ...
AMANDA CLARK, GRAPHIC STAFF WRITER

NOW OPEN! -- Tastebuds Popcorn owners Youlanda and Malcom Logan are pictured with Nashville Mayor Donald Street (center) during the ribbon cutting ceremony held Monday by the Nashville Chamber of Commerce.

Nashville welcomes Tastebuds Popcorn


A family snack has turned into a business for Youlanda and Malcolm Logan.
The couple recently celebrated the opening of their new popcorn store, Tastebuds, with a ribbon cutting on Monday. The ribbon cutting was sponsored by Nashville's Chamber of Commerce.
Tastebuds officially opened on Saturday, August 1 and opened their doors to customers waiting outside.

More ...
AMANDA CLARK, GRAPHIC STAFF WRITER
NASHVILLE POLICE REPORTS
INCIDENTS
An uttering a forged instrument was reported on 7/28/15 at State Employees Credit Union, 1201 Eastern Avenue
A statutory rape was reported on 7/28/15 on Tonya Court
A damage to property (vandalism) was reported on 7/29/15 at 415 Woodfield Drive
A larceny was reported on 7/30/15 at Wal-Mart, 1205 Eastern Avenue
More ...
NASH COUNTY SHERIFF'S OFFICE REPORTS
A criminal damage to property was reported on 7/27/15 on Cummings Road
An assault on a female was reported on 7/27/15 at 7426 Red Oak Battleboro Road
A misdemeanor larceny was reported on 7/27/15 at 14399 Murray Loop Road
A possession of a controlled substance and an open container was reported on 7/27/15 at NC 231 and Old Raielgh Wilson Road
More ...

Olivia Daughtridge

Locals attend North Carolina State 4-H Congress


Nash County was well represented at State 4-H Congress, which was held July 18 through 21 in Raleigh.
This year's 4-H Congress attracted over 500 youth and their adult leaders for activities, including presentations on a variety of topics, leadership and citizenship training, service opportunities, officer elections and more.
Luke LaHay, 19, was elected the State 4-H President for the coming year. Youth campaigned for state officers and new officers were elected on Monday, July 20.

More ...
AMANDA CLARK, GRAPHIC STAFF WRITER

Sarah Cooke wins 1st place in the ages 3-7 competition.
Nashville Police Department Coloring Contest Winners, pics 1
National Night Out Coloring Contest which included Kids Place 2 Bee, Boys & Girls Club, Little Wonders, A Place to Grow and Precious Moments Summer Camp. Standing with all winners pictured is Nashville Police Chief Thomas Bashore.
More ...
BEULAH COMMUNITY NEWS


Last week I failed to mention an important date. Happy Late Birthday to Bre Matchem. Bre, I am so sorry I forgot to acknowledge your birthday. I hope you had a great day and may God continue to bless you with a great and healthy year ahead. This Tuesday, two of my granddaughters are having a birthday. They are Amanda Enroughty and Brandie Bowden. They share the same birthday, are cousins but not the same age. Amanda was born in 1987 and Bandie was born in 1988.

More ...
WILMA ENROUGHTY
PEACHTREE COMMUNITY NEWS


On a bright Sunday morning Peachtree folks gathered for worship at the church. Dr. Bill Wakefield brought the morning message on "Forgiveness". It was based on scripture found in Matthew 18: 21-35. He said that we must be willing to forgive others as God has forgiven us.
For the special worship music, Jane May played a beautiful piano medley of "Savior, Like a Shepherd Lead us" and "Climb Every Mountain."

More ...
BARBARA HARDISON
RED OAK NEWS


A lot of things are happening during this summer at Red Oak United Methodist Church. On Sunday, July 26, ROUMC presented a $1500 check to Alzheimer's NC to help support research, education, and patients and families affected by this disease. This money was raised with the BBQ chicken sale in June. Thanks again to everyone who made this possible.

More ...
Suzy Pearce
Word for the week


Why did God create you and me? What is the purpose for our existence? We long to know. The Bible outlines one of our basic reasons for being. "He [God] made from one every nation of mankind to live on all the face of the earth, having determined their appointed times and the boundaries of their habitation, that they would seek God."

More ...
DENNIS PRUTOW
ROTARY
Rotarian President Richard Sykes, at left, stands with District Governer Robert L. "Bob" Pippen, Jr., who presented President Sykes with a flag from Rotary International President K.R. Ravindran. The club will meet again on August 10th with Dr. Patricia Smith speaking on China.
More ...
NCC Phi Theta Kappa achieves Five-Star status for second year
The Beta Upsilon Delta Chapter of Phi Theta Kappa at Nash Community College has earned the Five-Star status for 2014. The Chapter, chartered in April of 2012, also earned the Five-Star status for 2013. Phi Theta Kappa is a national honor society that recognizes and encourages scholarship among two-year college students. To achieve this purpose, Phi Theta Kappa provides opportunities for the development of leadership and service, for an intellectual climate for exchange of ideas and ideals, for lively fellowship for scholars, and for stimulation of interest in continuing academic excellence.
More ...
AVENTON COMMUNITY NEWS


Correction! In last week's news, I wrote that Kathryn Greene and Margie Carter, sister-in-laws of Sue Shearin lived in Winston Salem. Wrong, these two wonderful ladies live in Greensboro. Same difference.....almost." Sorry about that Kathryn and Margie. Sue made special effort to correct me LOL!!
If you never thought this was the Shearin, Griffin and Ricks review before, you will after today. Aventon, I need your news!! People get tired of reading about Sue, Harriet and JoJo. I get tired of writing about us LOL! News is sent to the Graphic first thing on Monday mornings, and I would love to include yours.

More ...
JOJO RICKS
Thankful for all the prayers and support!


Life is almost always gonna throw some curve balls at you so you better always carry your catcher's glove!
That's a lesson I've continuously had to learn over the years.
This year, I've had more curve balls thrown at me than I can even handle.
Some have hit me square in the face while others, I've been able to somewhat handle.
My refrigerator has broken, lawn mower has broken, cars have broken and so on. I can handle those.

More ...
Amanda Clark - 2 opinions posted
Remembering those who laid our foundation


After writing last week's column, I began to reflect on how Nashville has been home to so many people who gave so much of themselves for this town -- which laid the foundation for Nashville being called "A great place to live, work and play," -- as the town's motto states.
We've experienced a lot of growth and a lot of super new amenities, programs and opportunities. And we've become home to new businesses too. There are a lot of people working hard promote and improve Nashville which is remarkable and very fortunate this day in time.

More ...
Jo Anne Cooper
Criminals can always be counted on for dumb stuff


Only in spy movies can criminals be counted on to have smarts. And even then, we have to question their judgment. After all, who spends millions on technology and building a network of minions with no decision-making skills? After all, wouldn't it just be easier to go into politics?
Therefore, the Soapbox presents another issue of Criminals Who Give Other Criminals a Bad Name. And yes, we know we need to work on the name.

More ...
Mike Brantley - 1 opinion posted
Backward Glances


This photo was originally published in The Graphic on September 24, 1970. Nash County ABC Officers pour 36 gallons of moonshine whiskey down the drain. The whiskey was found near Rocky Mount. Pictured are officers (left to right) Wilbur Holland, Glenn Driver and Chief ABC Officer Alfred Joyner.

More ...
A PICTORIAL LOOK INTO THE PAST
Nash County Animal Friends' Notebook


Nash County Animal Friends of NC (NCAF) is celebrating 5 years of helping the county's pets. We were founded in August 2010. For the month of August, as part of our anniversary, we are asking for $5, if you can spare it, to help us help the Nash homeless pets. See below on how you can donate.
What are the donation plans? It really depends on how much love y'all have! There are so many things needed (see detail below). In September, we will look at how much we have and how we can best use the funds. ALL of the funds will be used to help the Nash pets.
We, or Rather the Pets, Need:

More ...
Carol Vierela, NASH COUNTY ANIMAL FRIENDS

ALMOST HOME. Nash Rec's Nathan Kiger speeds toward the finish line as part of last Saturday's action at the Nash-Halifax Swim League Championships at the Harrison Family YMCA in Rocky Mount.

RACE TO THE FINISH


ROCKY MOUNT - Nash Rec literally went down to the wire to continue its long-time dynasty at the Nash-Halifax Swim Championships.
The Sharks were tested by Roanoke Valley but were able to rally from an early deficit to once again take the N-HSL Team Championship.
The outcome of the event wasn't decided until Nash Rec gained six points in the Girls 15-18 Freestyle in the next-to-last race of the day.
Briana Winham picked up five points in that event for the Sharks, while teammate Emory New tacked on one point.

More ...
GEOFF NEVILLE, Graphic Sportswriter
County Players Spark Zebulon


ZEBULON -- The Zebulon All-Stars -- a club that featured several performers from Nash County -- were a big hit on the fast-pitch softball diamond this summer.
Zebulon, coach by Jason Daniel, claimed the Tar Heel League 12-Under District Championship in June to advance to the TH State Tournament, which was held last week in Johnston County.
Taking on six other district title holders from across North Carolina, the Zebulon All-Stars made a town first by taking home the state crown.

More ...
GEOFF NEVILLE, Graphic Sportswriter
Offerings targeted for NCPR


NASH COUNTY -- The Nash County Parks and Recreation Department is currently hosting registration for its Fall Ball Seasons.
Offerings will be held in baseball, softball, T-Ball and soccer.
Registration will be available through Aug. 31.
• Baseball is open to ages 7-12, with the 7-8 age group taking part in Coach-Pitch. There will also be clinics conducted by North Carolina Wesleyan College Coach Charlie Long and several of his players.

More ...
Staff Reports
Mudcats on victory streak


WILMINGTON, DEL. -- Andrew Thurman followed a leadoff double in the first with 21 consecutive outs and finished his best start of the season with seven strikeouts over seven scoreless innings while leading the Carolina Mudcats to their sixth straight win and a 6-0 shutout against the Blue Rocks on Sunday night in Wilmington in Class A Carolina League baseball action.
The win clinched Carolina's second consecutive sweep and their sixth series sweep of the campaign.

More ...
Staff Reports
NN announces spike sked


RED OAK -- Following the graduation of several key performers, the Northern Nash Lady Knights will field a much younger squad during the 2015 prep volleyball season.
Northern, coached by long-time skipper Patricia Haggerty, is expected to have several new starters when the Lady Knights open their season on Aug. 18 at Tarboro.

More ...
GEOFF NEVILLE, Graphic Sportswriter
NCWC Picked For Fifth


FERRUM, VA. -- The USA South Conference's 2015 Football Media Day was held last Thursday at Ferrum College.
Each of the Conference's eight football coaches addressed the media and gave their thoughts on the upcoming season.
The USA South preseason poll was also unveiled at the beginning of the event, with the North Carolina Wesleyan College Battling Bishops earning a 5th-place billing.

More ...
Staff Reports
Creasy steps down at Louisburg


LOUISBURG -- Just one week after the resignation of men's basketball skipper Mark Vanderslice, the Louisburg College athletic program has lost another one of its talented young coaches.
Hope Creasy, who guided LC to a successful softball camp this past spring, has stepped down to accept an assistant's position at Radford University.
Radford is Creasy's alma mater, and Creasy represented the school in 2009-10 as the Big South Conference Woman of the Year. She is regarded as one of the best-ever players at the Division I school.

More ...
GEOFF NEVILLE, Graphic Sportswriter
N-HSL SWIM STANDOUTS
SWIM LEAGUE STARS. Among the performers at last Saturday's Nash-Halifax Swim League Championships at the Harrison Family YMCA in Rocky Mount were (above) Birchwood's Brianna Peele.
More ...
WAVE MAKER
Birchwood Country Club's Lily Grace Wells makes her way toward the finish line in this event as part of last Saturday's action at the Nash-Halifax Swim League Championships. The event was staged at the Harrison Family YMCA in Rocky Mount.
More ...
HAZEL STALLINGS MANNING
Hazel Stallings Manning, age 95, of Rocky Mount, passed away on Tuesday, August 4, 2015. Born in Nash County on December 20, 1919, she was the daughter of the late James Bennette Stallings and Hariet Hogg Stallings. She was also preceded in death by her husband, Ollie Stephen Manning; a daughter, Linda M. Gupton; and a son, William Kenneth Manning.
More ...