Subscribe/Access
Advertisements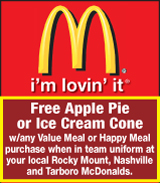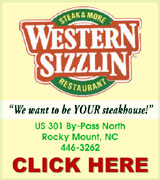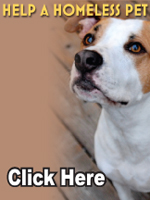 Sections
Member Options
Back
Vance County hires Jackson
Dr. Anthony Jackson, the former superintendent of Nash-Rocky Mount Schools, will begin the upcoming school year in nearby Vance County.
The Vance County Board of Education reportedly approved a four-year contract for Jackson on Tuesday, following a special called meeting.
Jackson will start in Vance County on August 1.
According to a press release issued by the Vance County School System, Jackson was selected out of 23 candidates from six states who applied for the position.
More ...

DICKENS

Sheriff Stone nabs B&E suspects


Nash County Sheriff Keith Stone has taken a hands on approach to leading the sheriff's office.
Last Tuesday night, Stone apprehended a Nashville man in the process of breaking into a home.
The Sheriff's Office responded to the W. Old Spring Hope area in reference to a B&E in progress around 10:30 p.m. on Tuesday, July 14.
Upon arriving, a male suspect reportedely took off running toward an open field. Sheriff Stone gave chase on foot and apprehended David Earl Dickens, 33, of Tyler Lane, Nashville.

More ...
AMANDA CLARK, GRAPHIC STAFF WRITER
66 YEARS OF SERVICE
INSCOE HONORED -- Nashville's American Legion Post 110 recognized Mr. Willard Inscoe Monday night for 66 years of continuous membership. Pictured above, State Commander Donald Bridges (left) and Post 110 Commander David West (center) present Inscoe with a cake in honor of his service to the Legion. Inscoe served as a Sergeant in the US Army Signal Corps during WWII from 1941-1943. His tour was in the South Pacific. Inscoe will also celebrate another milestone soon as he will turn 100 in October of this year.
More ...
Nash County to build Senior Center at Bailey-Middlesex Park


Nash County Commissioners have approved $250,000 for a senior center to be built at the new Bailey-Middlesex Park.
Commissioners agreed to set aside $250,000 at their June meeting for construction of a senior center at the southern end of the county.
"We actually moved that money to a restricted capital fund for that purpose," Nash County Manager Zee Lamb said. "Commissioners feel like we need to move forward with providing a senior center for the southern part of the county."

More ...
AMANDA CLARK, GRAPHIC STAFF WRITER
Nashville prepares for August 4th National Night Out event


National Night Out will soon be here and Nashville's Police Department is busy making plans for the celebration.
The event will be held on Tuesday, August 4 from 3:30 until 8 p.m. at Glover Park in Nashville and will feature a variety of activities.
An addition to this year's events is vendor participation, said Community Services Officer Jennifer Bull.
Bull said vendor applications are still being accepted. Vendors are asked to pay a $40 donation, all of which will go towards My Sister's House.

More ...
AMANDA CLARK, GRAPHIC STAFF WRITER

BIDDING FAREWELL -- Current Nashville Mayor, Donald Street (left) and former Mayor Warren Evans (center) bid farewell to Nashville Town Manager Preston Mitchell during a reception held in the town's council chambers last week.

Nashville says goodbye to town manager


Nashville Town Manager Preston Mitchell was given an official farewell party last Wednesday.
Mitchell will soon leave the town to serve as the City Manager of Reidsville.
Town staff, citizens and others who worked with Mitchell attended the celebration, which was held in council chambers.
Former Mayor Warren Evans even came out for the party and said Mitchell had made a tremendous impact on the town.

More ...
AMANDA CLARK, GRAPHIC STAFF WRITER

SWEET EVENT -- Cake was served after the ribbon cutting to celebrate the occasion.

Nashville Exchange celebrates re-dedication


Nashville's Chamber of Commerce celebrated the re-dedication of a downtown restaurant on Tuesday morning.
Though the Nashville Exchange and Steakhouse never missed a beat, the restaurant has seen a change over the past few months.
Lisa Hattaway, who owns the restaurant, returned as the manager.
Hattaway has owned The Exchange since it first started as a book store in 1996 in a small building on Boddie Street.

More ...
AMANDA CLARK, GRAPHIC STAFF WRITER
Clerk swears in Nash County Board of Election members
The new Nash County Board of Elections Board was sworn in on Tuesday, just a few days after filing ended for upcoming elections.
Nash County Clerk of Court Rachel Joyner swore in the new board, which consists of Kevin N. Lewis, Paige H. Wood and Kelly H. Shore. Wood is the only new member to the board, as Lewis and Shore have previously served.
During the meeting on Tuesday, Lewis was elected to serve as chairman for the two-year appointment. Wood was elected to serve as the board's secretary.
More ...
NASHVILLE POLICE REPORTS
INCIDENTS
An unlisted felony charged was reported on 7/17/15 at 112 Circle Drive
A damage to property (vandalism)n was reported on 7/15/15 at 516 Indian Trail
An involuntary commitment and trespassing was reported on 7/15/15 on Eastern Avenue
More ...
NASH COUNTY SHERIFF'S OFFICE REPORTS
A breaking and entering was reported on 7/13/15 at 11767 Old Raleigh Wilson Road
A felony larceny was reported on 7/13/15 at 4516 S NC 58
A larceny of a firearm and breaking, entering and larceny was reported on 7/14/15 at 15772 Old Smithfield Road
A breaking, entering and larceny was reported on 7/14/15 at 15816 Old Smithfield Road
More ...
Nash hopeful of high-speed internet expansion


Nash County is working on a partnership that may lead to an expansion of high-speed internet in the more rural parts of the county.
Patsy McGhee, Assistant to the County Manager, provided an update on the progress made by the Nash County High Speed Implementation Team, which is made up of two commissioners and three citizens.
The quest for an expansion of high-speed internet is not new to Nash County. It's something the county has been working on for at least 15 years, McGhee told commissioners earlier this month.

More ...
AMANDA CLARK, GRAPHIC STAFF WRITER

DUKE
Louisburg men charged with numerous Nash break-ins
Two Louisburg men were arrested last week in connection with numerous breaking and entering's in Nash and Franklin County.
Stacey Len Bryant, 41, and Timothy Hunter Duke, 18, both of 205 Pine Ridge Road in Louisburg, were arrested on July 14 by the Nash County Sheriff's Office and Franklin County Sheriff's Office for their involvement in 10 breaking and entering's.
According to investigators, the two were responsible for three breaking and entering's in Nash County and seven in Franklin County during the months of June and July.
More ...
Marine Corps graduate
PFC Kyle Johnson of Battleboro graduated Marine Corps Recruit Training at Parris Island, July 10th, 2015, with Company G, Second Recruit Training Battalion. He is the grandson of Bob and Patricia Bartosz of Battleboro. PFC Johnson is assisting SSgt Rossiter at the USMC Recruiting Substation in Rocky Mount until August 3rd. Contact SSgt Rossiter at 252-443-7078 or stop by the office next to the Walmart at 1535 Benvenue Rd., Rocky Mount if you are interested in information on how to beome a United States Marine.
More ...
Library adds Spanish section


There is a new addition to Cooley Library's collection of books.
The library recently added a spanish section, with books for all ages in spanish, said Library Director Brian Booth.
Booth said the library now had around 100 books for the Hispanic community to choose from. He said the addition is something he's wanted to do for a while.
"We really need it," Booth said. "The demographics are changing."

More ...
AMANDA CLARK, GRAPHIC STAFF WRITER

Alexia Lucas
Locals receive BPW scholarships
Nashville's Business and Professional Women recently presented its Hazel A. Valentine Schoarship to four Southern Nash High School graduates.
Alexia Lucas, Brittany Bryant, Taylor Tyson and Laney Ezzell were all awarded a scholarship from the organization. The ladies were recognized at the BPW's June 15th meeting.
Alexia Dru Lucas, of Spring Hope, is the daughter of Jesse and Paula Lucas. She plans to attend the University of North Carolina at Chapel Hill in the fall and major in pre-med/biology. She hopes to be an oncologist.
More ...
ANNIVERSARY
Mr. and Mrs. Robert Clinton will celebrate their 40th anniversary on July 26th. To celebrate, the couple went on a cruise to Aruba in May. Mrs. Clinton is the former Mary Richardson and the daughter of Nash County Commissioner Lou Richardson and the late Rev. Kermit Richardson. Mr. Clinton is the son of the late Virgil Clinton and the late Fannie Clinton. They have three children and four grandchildren.
More ...
Teachey receives SECU Foundation scholarship
State Employees' Credit Union (SECU) members, via the SECU Foundation, presented a $10,000 four-year college scholarship to Jordan Alyse Teachey, a recent graduate of Southern Nash High School. Teachey is the daughter of Tracy Teachey and Carmon Teachey. The scholarship was awarded for study at UNC Chapel Hill, part of North Carolina's 17-campus University of North Carolina System.
More ...
SUPPORTING THE ARTS
The Southern Bank Foundation awarded Nash Arts Center $5,000 to help fund a new sound and lighting system at the center. Pictured above, Amy Beasley of Nashville, Vice-President/City Executive, presents a check to Shelly Gray, Director of Nash Arts. Founded in 1996, the Southern Bank Foundation makes charitable gifts and contributions in support of not-for-profit community groups and programs in areas served by Southern Bank and Trust Company.
More ...
BEULAH COMMUNITY NEWS


Sunday the beautiful flowers were placed in Beulah Church of Christ by Ellen Walker in loving honor of her parent's anniversary. They will celebrate their 68th year of marraige on July 26th. They are a very special loving couple. Even with several health problems you will always find them at church every Sunday morning. They always attend, bringing two wheel chairs with the assistance of one of their daughters, Sylvia Powell. Their other daughter, Ellen Walker, and Mrs. Lula Bell Walker are both in wheel chairs. Mr. Jim Walker uses a cane to assist him.

More ...
WILMA ENROUGHTY
PEACHTREE COMMUNITY NEWS


Peachtree folks gathered for worship at the church on a beautiful Sunday morning. Sanctuary flowers were grown by Melba Hobgood and arranged by Barbara Hardison, who gave them in memory of her late husband, "Moe" R.W. Hardison. The choir sang "I'm Standing on the Rock," under the direction of the pastor.
The sermon topic chosen by Pastor Whitehouse was "We're Going to Make It." It was based on scripture found in Genesis 50 and Hebrew 11. This is his concluding sermon on the life of Joseph.

More ...
BARBARA HARDISON
RED OAK NEWS


On July 7, Red Oak United Methodist Church partnered with Alz NC to host a virtual reality dementia simulation, meant to give participants a better idea of the what patients experience everyday living with Alzheimers and related conditions. In November, ROUMC will be a presenting sponsor at the first Nash County Alzheimers North Carolina Walk. This is possible because of the amazing community support of the chicken sale back in June. Thanks again to all who took part!

More ...
Suzy Pearce
AVENTON COMMUNITY NEWS


I was down with Bronchitis last week, and one night I ran out of cough drops and toilet tissue. It was late and I was already in bed with my Vicks Vapor Rub for the night, when I saw car lights in my driveway. It was no other than my 2 BFF (best friends forever), Sue Shearin and Harriet Griffin on a cough, toilet tissue and Kleenex run. Bless their hearts; they were taking care of me, even brought Kleenex's. I got up and let these two ladies in and we sat in my back kitchen den and laughed and talked....and coughed until late.

More ...
JOJO RICKS
PFLAG SCHOLARSHIP
Mavren Crawford, second from left, received the first scholarship award presented by PFLAG-Rocky Mount. The local chapter has established the program to honor area students who are working to move equality forward in their schools and communities. A graduate of Rocky Mount High School, Crawford plans to pursue studies in accounting at UNC-G. With Crawford, from left, are Marilynn Anselmi, scholarship chair; Sharieka Clifton, Crawford's mother; Teresa Herring, treasurer; and Susan Ayers, president.
More ...
GUEST SPEAKER
Rocky Mount Rotary Club President Richard Sykes, at left, stands with Sheriff Keith Stone of Nash County, at right, who spoke at their meeting on Monday. The next scheduled meeting is July 27th featuring Sonny Foster speaking about Polio Plus worldwide.
More ...
Churches donate handmade blankets, funds to NHC
Representatives from five area churches, First Presbyterian Church, Lakeside Baptist Church, Church of the Good Shepard, West Haven Presbyterian Church, and St. Andrew's Episcopal Church, gathered in the waiting room of the Nash Health Care Pediatric Emergency Department recently to present two large bundles of handmade blankets and a check for $629.00 to the hospital.
More ...
Osterhoudt named to Dean's List at NC State College of Textiles
Chelsea Osterhoudt, daughter of Chet and Rhonda Osterhoudt of Rocky Mount, was named to the Dean's List at the College of Textiles at North Carolina State University for the Fall 2014 and Spring 2015 semesters.
A sophomore at the College of Textiles, Osterhoudt is majoring in Fashion and Textile Management. She earned a 3.7 grade point average.
More ...
Votipka completes CPA Exam
The North Carolina State Board of Certified Public Accountant (CPA) Examiners recently announced that 101 North Carolina candidates successfully completed the Uniform CPA Examination during the April-June 2015 testing window.
Candidates include Nashville resident Andrew Bendict Votipka.
More ...
Hobgood Academy releases Principal's List, Honor Roll
Hobgood Academy recently announced students named to the Principal's List and Honor Roll for the fifth six weeks of school.
Principal's List recognizes students making all A's while Honor Roll recognizes students making A's and B's.
Fourth graders named to the Honor Roll include Jordy Martinez.
More ...
We're using up blessings without paying it forward
Mr. George is as solid an American as can be found. He even spoke at Constitution Day last year at the University of Pamlico at Grantsboro.
We were discussing the barbaric state of affairs in the world the other day. I emphasize the word,"barbaric."
Mr. George told me somebody the day before had tried to sell him a bumper sticker which read, "God Bless America."
I was a little taken aback when he said, "I told 'em no."
More ...
A big part of my life is now missing since losing "Mama Ruth"


Three weeks ago, I lost one of the most important people in my life.
My grandmother, who I also looked at as my mother, passed away. She was 87 years old.
There are no words to describe what it feels like to lose someone you love so much.
I've stared at a blank document on my computer many times over the past few weeks trying to find the words to describe my feelings.
I just can't.

More ...
Amanda Clark - 1 opinion posted
Conspiracy theorists have a lot to work with


It has admittedly been a troubling summer. I can't remember one as scary since Son of Sam was on the loose, and many people felt he was headed straight to Nash County.
Conspiracy theorists have had a lot to work with, and the world has gone wild. It's a time in the land, as my mama seems to point out more often these days. For example:

More ...
Mike Brantley - 1 opinion posted
Backward Glances


This photo of the Nash Central Cagers boy's basketball team was originaly published in The Graphic January 8, 1981.

More ...
A PICTORIAL LOOK INTO THE PAST
Nash County Animal Friends' Notebook


Once upon a time, someone found a little dog in the middle of the road outside their home. They finally lured it into their fenced in yard. It was Winter. It was raining. They put out an email, saying they were looking for an adopter. Which, of course, is fine, but you must try to find the owner first. Pets are property and you have to go through the legal steps to consider it your own or it is theft! You start with notifying Animal Control, because the owner might be looking for it there. You also cannot assume that the condition of the dog is reflective of lack of care from the owner. It could have been lost a long time.

More ...
Carol Vierela, NASH COUNTY ANIMAL FRIENDS

HAGGERTY MAKES IT HAPPEN. Birchwood Country Club's Chad Haggerty competes in the 18-Under Boys IM as part of last Thursday's Nash-Halifax Swim League matchup against the Roanoke Valley Rockfish at the BCC Pool in Nashville.

Birchwood Hosts The Rockfish


NASHVILLE -- Hard to believe, but the regular season portion of the Nash-Halifax Swim League will conclude today.
Birchwood will be on the road at Westridge as part of today's finale. Last Thursday, BCC capped off its home schedule with a meeting against the Rockfish from the Roanoke Valley Swim Team.
RVST left Nashville with a 538-177 victory as the Barracudas fought hard but simply didn't have the depth to stack up against their strong opponent from Halifax County.

More ...
GEOFF NEVILLE, Graphic Sportswriter

RICHARDSON ROLLS TO THE FINISH. Nash Rec's Jacob Richardson makes his way through the pool during last Thursday evening's home contest against Nash-Halifax Swim League opponent Westridge.

THE FITTING FINALE


NASHVILLE - The Nash-Halifax Swim League couldn't offer a more appropriate finish to its 2015 regular season of action.
That's because league titans Nash Rec and Roanoke Valley will square off today at the Roanoke Rapids Aquatic Center -- with both clubs carrying undefeated team marks into the much-anticipated showdown.
The squads met two weeks ago in Nashville, but poor weather forced an early postponement of the meet. Because of that, scores were not finalized.

More ...
GEOFF NEVILLE, Graphic Sportswriter
Wesleyan releases HOF Class


ROCKY MOUNT -- Since 1999, North Carolina Wesleyan College has honored 60 former athletes, administrators, teams, coaches and contributors by enshrining them in its Athletics Hall of Fame.
These individuals have created a higher standard for Battling Bishop athletics and were selected based on their outstanding accomplishments and/or contributions to the College.

More ...
Staff Reports
Northern schedule finalized


RED OAK -- Northern Nash High School's 2015 boys soccer schedule will begin Aug. 19 with a home matchup against the Greene Central Rams.
NN, coached by Joe McCarthy, will kick off the Big East Conference portion of its slate on Sept. 21 on the road versus Wilson Hunt.
Northern Nash's complete ledger is as follows, with home games listed in CAPS:

More ...
Staff Reports
NASH REC SENSATIONS, 1
SHARKS SHINE AGAIN. Among Nash Rec's competitors from last Thursday's home swim meet against Westridge were (were) Marley Winstead.
More ...
NASH REC SENSATIONS, 2
SHARKS SHINE AGAIN. Among Nash Rec's competitors from last Thursday's home swim meet against Westridge were (above) Grace Strickland.
More ...
MORE BIRCHWOOD STARS
BIRCHWOOD BARRACUDAS. Among the Birchwood County Club participants from last Thursday evening's home swim meet against Roanoke Valley were (above) Isabella Daza. Birchwood will wrap up its regular season schedule today at 5 p.m. on the road versus Westridge in Rocky Mount. (Graphic photos by Geoff Neville)
More ...
Mudcats topped at Five County


ZEBULON -- Blair Walters kept the visiting Wilmington Blue Rocks scoreless through the sixth and allowed just two unearned runs over six and 2/3 innings pitched, but his effort went to waste as the Carolina Mudcats were shut out by Zach Lovvorn and the Blue Rocks 3-0 on Sunday night at Five County Stadium in a Class A Carolina League baseball showdown.
Walters (L, 5-3, 2.38 ERA) scattered six hits, struck out four, walked two and left in the seventh with the score tied at 0-0.

More ...
Staff Reports
CHEERING THEM ON
Several Birchwood Country Club swimmers and family members encourage a teammate during last Thursday's matchup against Roanoke Valley in Nash-Halifax Swim League action. Pictured are (l to r) Cannon Puckett, Brianna Peele, Gehrig Miller, Mary Miller Wheeler, Hylan Wheeler, Landry Miller and Betty Cochrane.
More ...
DORSEY DOES WELL FOR NASH REC
Leah Dorsey enjoyed an effective outing last Thursday for the Nash Rec Swim Team as part of her club's victory over Westridge in Nash-Halifax Swim League action.
More ...
RICHARD DALE COY
Richard Dale Coy, age 69, passed away on Thursday, July 16, 2015. Funeral arrangements are pending and have been entrusted to Wheeler & Woodlief Funeral Home & Cremation Services.
More ...