Subscribe/Access
Advertisements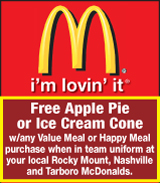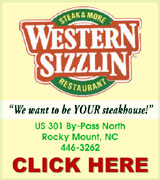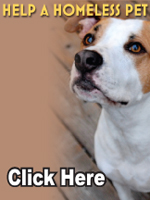 Sections
Member Options
Back
Pipeline meetings slated for March


As part of the ongoing process of making the gas pipeline a reality in Nash County, the Federal Energy Regulatory Commission (FERC) will be holding meetings in the next few days to allow residents to express concerns about environmental impacts of the project. Unlike the meetings sponsored by Dominion in the past, these sessions are not designed to inform the public about the advantages of the project, but rather they are designed to hear community concerns that may affect issuance of the Environmental Impact Statement (EIS) by the FERC.

More ...
AMELIA HARPER, GRAPHIC CORRESPONDENT
Nash County combines services


Nash County Commissioners voted Monday to consolidate the Department of Social Services (DSS), the Department of Aging, and the Health Department under general umbrella of Health and Human Services. The move came at the Nash County Commissioner's Meeting held on March 2. All commissioners voted for the proposal with the exception of Chairman Fred Belfield, who opposed.

More ...
AMELIA HARPER, GRAPHIC CORRESPONDENT
30 YEARS OF SERVICE
Nashville Town Clerk Cynthia Richardson celebrates 30 years of service with the Town of Nashville during a retirement party held in her honor Tuesday. Richardson began her work in Nashville with the Nashville Police Department in 1985. She later transitioned over to working in the town office and has served as the town's clerk and human resource officer for the last fifteen years. Richardson's last official day with the Town of Nashville is March 6.
More ...
School board responds to race issue


At the most recent meeting of the Nash-Rocky Mount School Board held on Monday, March 2, Rocky Mount Councilman Andre Knight again appeared before the board demanding a response to a letter from the local branch of the NAACP.
The letter was sent to the school board at the end of last year regarding a social media posting of students who appeared to be dressed in clothing commonly associated with the KKK.

More ...
AMELIA HARPER, GRAPHIC CORRESPONDENT
School make-up days won't affect Spring Break


After missing much of the last two weeks of school, students are eager – or perhaps anxious –– to learn the price that must be paid for all that freedom. At Monday's meeting of the Nash-Rocky Mount School Board, board meetings were presented with two options and chose the course that offered more "instructional opportunities" for students over the course that would forgive most of the missed days.

More ...
AMELIA HARPER, GRAPHIC CORRESPONDENT
Nashville oks annexation request


The Nashville Town Council gave final approval to an ordinance to extend the corporate limits of the town as the result of a voluntary annexation at the request of the property owners. The property in question will add 60 acres to the total footprint and tax base of the town.
The annexed area is located south of and adjacent to the present town limits, according to the survey submitted to the town.

More ...
AMELIA HARPER, GRAPHIC CORRESPONDENT
NRMS launches "Let's Talk" program


More than 40 teachers and administrators from Nash-Rocky Mount Schools came to the school board meeting on Monday to be honored for their hard work and dedication despite the district's poor performance on recent school report cards. The teachers, administrators, and school board members all sported red buttons with the Nash Rocky Mount Schools logo which read, "More Than a Test Score."

More ...
AMELIA HARPER, GRAPHIC CORRESPONDENT
Deans celebrates 100th birthday
February 13, 2015, was declared as Mollie Ray Deans Day in Red Oak.  Mrs. Deans celebrated becoming a centenarian with her family and friends at her home in Red Oak.
Joining her were her daughter, Barbara; her son Ronald and his wife, Gaye; and her grandsons, Bill and David, her great grandchildren, nieces and nephews, and numerous friends including several camping friends, church and community friends, and many friends which she has made during her century of living.
More ...
Chamber hosts Shrimp Boil
Nashville's Chamber of Commerce has added a new event to its calendar this year which will serve as a fundrasier for the organization to increase its outreach and services to the community.
A Shrimp Boil is planned for March 26th from 7-10 p.m. at Birchwood Country Club. Live music will be provided by the East Coast Rhythm & Blues Band. Dinner will be served from 7-9 p.m.
More ...
NASH COUNTY SHERIFF'S OFFICE REPORTS
A felony possession of cocaine, maintaining vehicle/dwelling for CS/P was reported at Louisburg Road on 2/23/15
A breaking/entering and larceny was reported at 12881 Talon Drive on 2/23/25
A failure to register as sex offender was reported at 811 Peachtree Street on 2/23/15
A missing person was reported at 522 N. Old Carriage Rd on 2/24/15
More ...
NASH COUNTY BUILDING PERMITS
Nash County Planning and Inspections issued the following building permits from Feb. 24 through Feb. 27.
Building Permit
(Commercial)
•Terry Mills; 11258 Edwards Mill Rd; addition; $15,000
More ...
Nash County Blood Drives
Monday, March 9 from 2:30 p.m. - 6:30 p.m. at Nashville United Methodist Church, 209 East Washington Street, Nashville.
Tuesday, March 10 from 2:30 p.m. - 7 p.m. at Englewood Baptist Church, 1350 Winstead Ave., Rocky Mount
Saturday, March 14 from 9 a.m. - 2:30 p.m. at Nashville Fire Department, Barnes Street, Nashville
More ...
Nashville United Methodist holds annual sale


Nashville United Methodist Church will host its spring and summer  Saving Graces Kids Consignment Sale this weekend at the church on Washington Street. Sales are held twice each year, spring-summer and fall-winter, and organizers say the event plays a huge role in the community as an outreach ministry.
The Saving Graces Team is a group of church members led by co-chairpersons Brandy Frazier and Lewis Smith.

More ...
JO ANNE COOPER, GRAPHIC PUBLISHER
Nash County EMS 9-1-1 staff earn dispatch certifications
Brian Brantley, Nash County Emergency Services Director, has announced the recent accomplishments of four 9-1-1 employees. Karen Smith of the West Mount Community, Sarah Brisbee of Spring Hope, Brittany Long of Spring Hope, and Miguel Rivas of Castalia, have  received initial certifications in Emergency Medical Dispatch (EMD), Emergency Fire Dispatch (EFD), and Emergency Police Dispatch (EPD).
More ...
City of Rocky Mount selects new Fire Chief


Charles Penny, Rocky Mount city manager, has selected Mike Varnell to serve as fire chief for the city of Rocky Mount Fire Department.
Varnell has been a member of the department since 1989. Prior to his selection as the new fire chief, Varnell served as assistant fire chief.

More ...
Contributed
Wood settles in as new Nash County Finance Director


Donna Wood feels at home in her new role serving as Nash County's Finance Director.
Wood began in the new position on September 22, taking the place of longtime director Lynne Hobbs, who retired.
Wood is a Nashville native and Northern Nash High School graduate and said being hired as Nash County's Finance Director was an honor.

More ...
AMANDA CLARK, GRAPHIC STAFF WRITER
NCC Welding Department earns Ambassador Award
The Welding Department at Nash Community College was named recipient of the 2014 Ambassador Award.  This award is presented annually to an individual or group for representing the College in the surrounding community with superlative regard.
Welding Instructor, Jay Manning, stated, "On behalf of the Nash Community College Welding Department, I would like to say how honored we all are to be recipients of the 2014 Ambassador Award.
More ...
Nash County Commissioners honor long-time employees


Nash County Commissioners honored long-time employees at their regular meeting  in January.
Every year in January, commissioners recognize employees with 20 years or more of service.
County Manager Zee Lamb and Commissioner Chair Fred Belfield presented the employees with certificates for their service.

More ...
AMANDA CLARK, GRAPHIC STAFF WRITER
Dawson graduates basic training
Air Force Airman Jamaal T. Myrick-Dawson graduated from basic military training at Joint Base San Antonio-Lackland, San Antonio, Texas.
The airman completed an intensive, eight-week program that included training in military discipline and studies, Air Force core values, physical fitness, and basic warfare principles and skills.
More ...
Junior Guild holds annual sale
The Junior Guild of Rocky Mount, a civic organization comprised of women who live or work in the Rocky Mount area focused on serving the needs of the community through volunteerism, is hosting its 12th annual Bargain Sale on Sat., March 7th at the Rocky Mount Farmers Market from 7 a.m. - 12 noon.
Gently-used children's clothing, furniture, appliances, games, toys and more available to public for 'bargain'; Proceeds funneled into community
More ...
RED OAK NEWS


The North American Mission Study at Red Oak Baptist Church has been rescheduled to Wednesday, March 11 from 6:30-8:00 p.m.  Everyone is invited to come share in the experience of becoming "everyday missionaries" and learning what some NAMB missionaries do as church planters.  The study is for all ages, preschool through adults.

More ...
Suzy Pearce
BEULAH COMMUNITY NEWS


Revival at Beulah Church of Christ began Sunday morning, March 1st. Due to the weather, Sunday school service was cancelled but the church service began at 10:45 a.m. Attendance was not as large as we had hoped for but the traveling conditions were very bad with icy roads and yards.

More ...
WILMA ENROUGHTY
Word for the week


Remodeling a house? Overhauling an engine? Planting a garden? If you put up a wall, unscrew a nut, or dig a hole, tools are the means. Wire, pipe, and a hose are the means to get electricity, gas, and water to the job. You always use some means to send a letter, whether it's the postal service, email, or FedEx. It is not uncommon to think in these terms.

More ...
DENNIS PRUTOW
AVENTON COMMUNITY NEWS


Sunday School and Church were canceled this past Sunday, March 1 due to the bad weather.  Hopefully, next week we can all be together and worship in the house of the Lord.  Sunday's in church are a must to "refuel" and get ready for the week ahead. 

More ...
JOJO RICKS
Nash County Recycles Day is Saturday
Here's another opportunity for you to rid your home of old electronics, unwanted and unused prescription drugs, paper, fluorescent tubes and bulbs and much more during Nash County Recycles Day. This event, open to the public, will be held Saturday, March 7, 2015 from 10 a.m. to 1 p.m. in the parking lot of the Nash County Courthouse. The courthouse is located at 234 W. Washington Street in Nashville, N.C.
More ...
Too bad we don't have a Hoppah in real life


Like most Americans with television, I did what had to be done recently to keep costs under control — I switched providers.
Long gone are the days of "free" over-the-air television, when all you needed was rabbit ears, or a bowtie, or someone not afraid of heights to mount an aluminum antenna on your residence. Yes, I know that you can get a box and indoor booster, but reverting back to 1930s reception just doesn't seem the way to go.

More ...
Mike Brantley
Why do we take so much for granted?


We are all guilty of taking something so precious in our community for granted. I think that's the case with many of us when it comes to things right here in Nashville or Nash County.  For instance, there is one of the most fascinating museums in North Carolina located less than 20 minutes from Nashville. The Country Doctor Museum is located in Bailey and is truly an amazing place to visit – especially during its annual "History Alive!" day.

More ...
Jo Anne Cooper
Reader responds prisoner swap and recent "end of war" statement


Dear Editor:
You may recall that a few weeks ago President Obama spoke of three former Presidents making prisoner swaps at the end of wars that took place on their watch – much like the swap Obama made – exchanging an U.S. Army deserter for 5 terrorists – one of which has already made contact with his Taliban cohorts.

More ...
Letters to the Editor:
Backward Glances


COOKIE CHAMPIONS –– This photo originally published in The Graphic March 10, 1977. The top three cookie sales ladies for Nashville Girl Scout Troop 502 were awarded trophies for their efforts by Mrs. Frances Smith (right), cookie chairman for the troop. Champions pictured, left to right, were Kim Hall, who sold 137 boxes; Lynn Cockrell, with 151 boxes; and Christie Smith, 118.

More ...
A PICTORIAL LOOK INTO THE PAST
Nash County Animal Friends' Notebook


We're heading into the time of year when the Nash County shelter begins to receive a large influx of puppies and kittens. The shelter has already begun to experience the increase. Fortunately, baby animals tend to be adopted or rescued more quickly than adult animals due to their innocence and appearance.  But the volume of shelter intakes is staggering and as always, we beg citizens to spay or neuter their pets to keep the number of unwanted pets down.

More ...
Kristy Carney, NASH COUNTY ANIMAL FRIENDS

SUPERB SEASON. Adam Renner (with ball) enjoyed an outstanding campaign for the Northern Nash High School boys basketball squad.

EDGED AT THE WIRE


RED OAK -- Northern Nash's student section chant of 'you need practice' couldn't have been more appropriate for the Knights' meeting with Southern Lee in last Saturday's opening round of the Class 3-A Boys Basketball State Playoffs.
Both clubs were limited and rusty coming in due to a lack of practice during the week heading up to the showdown, which had been pushed back four days.

More ...
GEOFF NEVILLE, Graphic Sportswriter
NN Moves Through 2 Rounds


RED OAK -- Making a deep postseason run isn't groundbreaking news for the tradition-rich Northern Nash High School girls basketball program.
But that fact doesn't dampen the emotion of the accomplishment, and the Lady Knights are poised again for another regional trip to Fayetteville heading into Wednesday's third-round home matchup against Rockingham County.

More ...
GEOFF NEVILLE, Graphic Sportswriter
Northern will open at Bunn


RED OAK -- Northern Nash's girls soccer squad is among the early-season victims of the recent adverse weather that has negatively affected the spring sports campaign.
All of NN's matches have been postponed through this week.
The Lady Knights will begin their 2015 schedule next Monday on the road against the Bunn Ladycats.

More ...
Staff Reports
NCHSAA REGION GAME SCHEDULE


CHAPEL HILL -- Listed is the updated schedule for the North Carolina High School Athletic Association's Regional Basketball Playoffs:

More ...
Staff Reports
The Saturday Swoon


NASH COUNTY -- Last Saturday's first-round of the Class 3-A State Basketball Playoffs was destined to provide a challenge for Nash County teams -- and not just because of the long layoff.
Last week's poor weather not only caused school to be closed in the county, but it also kept teams from being able to practice.

More ...
GEOFF NEVILLE, Graphic Sportswriter
NC Wesleyan kicks off golf schedule


WILMINGTON -- North Carolina Wesleyan College's golf team opened its 2015 spring season over the weekend at Mars Hill's Weekend in Wilmington.
The two-day event was held at the par-72 Echo Farms Golf Club and featured six teams.
Behind freshman Ben Gillon's 4th-place billing, the Bishops were able to card a 3rd-place finish as a team, trailing only the host's A & B squads.

More ...
Staff Reports
Canes offering tickets


RALEIGH -- The National Hockey League's Carolina Hurricanes have announced changes to their season ticket options, benefits and pricing for the 2015-16 season.
The team also announced the start of its "30 Prizes in 30 Days" ticket renewal promotion.
Full-season ticket holders will see increased benefits for the 2015-16 season, with greater separation created between their rewards and those of mini-plan holders.

More ...
Staff Reports
Averett sweeps series vs. NCWC


ROCKY MOUNT -- In USA South Conference baseball action, Averett University got complete games in last Saturday's opener and Monday's finale to secure a three-game sweep of North Carolina Wesleyan College at Bauer Field on the NCWC campus.
Sophomore Luis Palencia paced Wesleyan offensively by going 6-for-12 with a pair of stolen bases, but it would not be enough to counter a Cougar offense that plated 18 runs during the series.

More ...
Staff Reports
FOUR ON THE FLOOR
Northern Nash's Marcellus Majors (with ball) makes a swift move toward two points during the Knights' home contest against Southern Lee last Saturday evening in the opening round of the Class 3-A Boys Basketball State Playoffs.
More ...
MAJORS ON THE MOVE
Northern Nash's Marcellus Majors makes a strong move toward the basket during last Saturday evening's home playoff loss against Southern Lee High School.
More ...
ON THE BIG BOARD
Northern Nash's Demonte Johnson (right) tries to grab a rebound, but a Southern Lee player comes down with the board during last Saturday's playoff basketball game.
More ...
Performance
The Campbell University Choir will perform during the the Sunday morning worship service at Nashville Baptist church Sunday, March 8 at 11 a.m.   The University Choir has a rich heritage spanning more than 55 years, and has performed for audiences all over North Carolina and in March of 2014, an international tour featured the choir in performances throughout Austria and the Czech Republic.
More ...
ADDIE GLYNN BATTS REED
Addie Glynn Batts Reed, age 75 of Rocky Mount, passed away on March 2, 2015. She is preceded in death by her parents George and Ocie Batts and husband James Reed.
More ...
ALDRIC KEITH CRUDUP
Aldric Keith Crudup of Nashville, 58, passed away Friday, February 27, 2015. A funeral service was held Tuesday, March 3, 2015 at Bunn Chapel Baptist Church. Burial followed at Forest Hills Cemetery in Nashville. Rev. Wayne Hines officiated.
More ...
BRIAN KEITH PERDUE
Brian Keith Perdue, 34, passed away Wednesday, February 25, 2015. A memorial service was held Sunday, March 1, 2015 at Rock Haven Church.
More ...
CHRISTIE EARLY WIGGS
Christie Early Wiggs, age 66, passed away on Sunday, March 1, 2015. She was born in Bertie County  on February 3, 1949 to the late Watson Early and Billie Whittemore. She was preceded in death by her brother, James Godsey Early II.
More ...
DENNIS NEAL PATE
Dennis Neal Pate, 64, passed away February 26, 2015.  A memorial service was held Sunday, March 1, 2015 at Sandy Cross United Methodist Church.
More ...
ERVIN MCCALLS COLLINS
Ervin McCalls Collins, Sr. 67, passed away February 27, 2015,  He was born in Nash County to the late Robert and Lucy Collins. In addition to his parents he is predeceased by his brothers,  Gilbert and Tommy Collins and a sister, Margaret Patterson and a niece, Tonya Patterson.
More ...
GILDA DUNN MABREY
Gilda Dunn Mabrey, 60, passed away Saturday, February 28, 2015.  She was born in Nash County, August 17, 1954 to the late Robert and Dorothy Hayes Dunn.
More ...
JAMES "HAL" DUKE, JR.
James "Hal" Duke, Jr., age 83, of Whitakers, passed away on Wednesday, February 25, 2015, He was the son of the late James Hal Duke, Sr. and Mary Ella Blackley Duke. He was also preceded in death by his wife of 48 years, Carolyn Duke; and his siblings, Julia Duke Fuller and Genive Duke Moss.
More ...
JEFFERY ALLEN BRASWELL
Jeffery Allen Braswell was born July 25, 1974 and passed away February 28, 2015. He is preceded in death by his father Marvin Braswell.
More ...
SALLY ANN HARRIS HILL
Sally Ann Harris Hill age 76 of Rocky Mount, passed away Thursday February 26, 2015. She is survived by her husband Mitchell Hill of Rocky Mount; daughters, Carole Williams and husband Timothy of Rocky Mount, Diana Parks and husband Robert of Hope Mills; son, Jesse C. Swindell Jr. of Rocky Mount; stepson, Brandon Hill of Rocky Mount; six grandchildren; five great grandchildren; sister Colleen Creevy of NJ.
More ...
WILLIAM LENDO NORRIS
William "Bill" Lendo Norris, 70, of Middlesex passed away Wednesday, February 25, 2015. A funeral service was held Saturday, February 28, 2015 at Joyner's Funeral Home. Interment followed in Hollywood Cemetery, Middlesex. The Rev. Ed Toler  officiated.
More ...