Subscribe/Access
Advertisements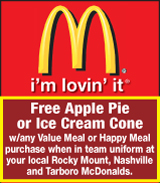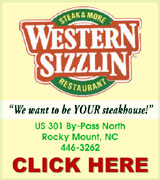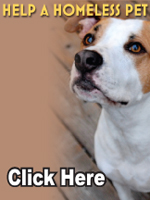 Sections
Member Options
Back
Nash mulls convenience fees again


Nash County Commissioners continued discussion last week on the county's solid waste budget and how to bring it out of a continued deficit.
The talks were part of a day and a half retreat commissioners held last Thursday and Friday.
The solid waste deficit has been a topic of discussion for several years. For the past two budget cycles, commissioners have considered implementing a fee for municipal residents to use the county's convenience centers.

More ...
AMANDA CLARK, GRAPHIC STAFF WRITER
Supt. seeks support for Early College facility


Nash-Rocky Mount Public Schools Superintendent Dr. Anthony Jackson came before Nash County Commissioners last Thursday evening asking for support for a permanent facility to house the school system's early college.
Jackson said the system's capital improvement plan had been presented to commissioners before but he wanted to talk about one project during the retreat. Jackson said the Early College High School was one of four top prioritized project.

More ...
AMANDA CLARK, GRAPHIC STAFF WRITER

Youth at A Place to Grow play their homemade drums and rattles while Consuela and Raylee share their native dances.

Youth get Indian heritage lesson


The Native American culture is often portrayed in ways that aren't completely accurate.
Consuela Richardson said she tries to educate others about what her heritage is really about through presentations of native dances, songs and discussions.
On Tuesday, Richardson visited a local childcare center and elementary school to perform and hold a discussion on what it means to be Native American.

More ...
AMANDA CLARK, GRAPHIC STAFF WRITER
Downtown Open House is Nov. 29th
Local merchants in Downtown Nashville are encouraging shoppers to participate in Small Business Saturday, as Nashville's Chamber of Commerce will host an Open House on Saturday, November 29 from 10 a.m. until 4 p.m.
Several businesses are participating in the Open House event, including Faith Christian Ministries and its newest store, The Christmas Thriftique, Jody's of Nashville, Madelyn's Flower Shop, Southern Swank Boutique, Tripp Furniture, The Nashville Graphic and the Nashville Exchange.
More ...
Communities join together for annual event
The Community and Rural Development Council hosted its annual banquet on Saturday, November 8 the Nash County Agricultural Center in Nashville.
The banquet represents the joining together of seven community groups in Nash County, which make up the Community and Rural Development Council.
More ...
Nash kicks off Santas for Seniors program


The Nash County Senior Center is hoping its "Santa for Seniors" program will help make an older adult's holiday season a little brighter.
Senior Center Coordinator Michele McKnight said many senior citizens may not have family members who live nearby to visit during the holidays. The spouses and in some cases, the children, may have passed away and there is no one else around. A lack of money may also make the holidays difficult for the senior population.

More ...
AMANDA CLARK, GRAPHIC STAFF WRITER
Nashville's Annual Christmas Celebration is Saturday, Dec. 6
Christmas will kick off in Nashville on December 6 with the annual Children's Christmas Parade.
The Christmas Parade will start at 4 p.m. on Saturday, December 6 and will be followed by the ceremonial lighting of the tree. Santa will also stop by and listen to the wishes of children at the Nash County Administration Building.
Nashville's Christmas Parade is all about the children.
More ...
NASHVILLE POLICE BRIEFS
INCIDENTS
A larceny was reported on 11/13/14 at Wal-Mart, 1205 Eastern Avenue
A driving while impaired was reported on 11/14/14 on S First Street
A larceny was reported on 11/16/14 at LBJ Chevrolet, 815 E Washington Street
A larcey was reported on 11/16/14 at 101 Saint Annes Road
More ...
NASH COUNTY SHERIFF'S OFFICE REPORTS
A fraud was reported on 11/10/14 at 10634 S Nash Street
A breaking, entering and larceny of a residence was reported on 11/11/14 at 5413 S NC 58
An assault on a female was reported on 11/11/14 at 1607 Taylor Store Road
A resist/obstruct public officer was reported on 11/11/14 at 5413 S NC 58
More ...
NCC educator speaks at annual state conference
Nash Community College True Blue Core – Professional Learning Community Coordinator / English & Humanities Instructor, Renee Martinez, presented at the North Carolina English Teachers Annual Conference held in Raleigh October 9 – 11.
She shared various strategies to engage students leading to increased student participation and comprehension.
More ...
City of Rocky Mount recieves award for streetscape
During the City Council meeting on Monday, Oct. 27, 2014 Leslie Moorman, executive director for the North Carolina Urban Forest Council, presented the City of Rocky Mount with the Outstanding Project Award for the Downtown Streetscape Project as part of the 2014 Urban Forestry Awards.
Rocky Mount is one of five organizations and individuals from Hillsborough, Charlotte, Wilson and Boone to win a 2014 North Carolina Urban Forestry Award.
More ...
Nash County Blood Drives - December
Tuesday, December 2 from 8:30 until 11:15 a.m. at BB&T, 1114 Benvenue Road, Rocky Mount
Tuesday, December 2 from 1:45 to 4:45 p.m. at BB&T, 2632 Sunset Avenue, Rocky Mount
Wednesday, December 3 from 10 a.m. until 3:30 p.m. at Nash Health Care Systems, 2460 Curtis Ellis Drive
Wednesday, December 3 from 9 a.m. until 2 p.m. at the Nash County Senior Center, 102 N Alston Street
More ...
United Christian Ministries of Rocky Mount receives NCCF grant
The North Carolina Community Foundation (NCCF) recently announced the 2014 grant recipients from the statewide Women's Fund of North Carolina. The total awarded to the six organizations was $11,500.
United Community Ministries in Rocky Mount was one of three organizations who received $1,500.
NCCF's statewide Women's Fund focuses on programming that supports women and/or children, with particular emphasis on women's health and leadership issues.
More ...
RED OAK NEWS


Children and adults celebrated Christmas in a big way Saturday, November, 15 at the North Roanoke Baptist Association office in Dortches.  Everyone joined together to make and pack "red boxes" for the ladies at Fountain Correctional Center for Christmas.  Each box was filled with items such as shampoo, deodorant, body wash, toothpaste, toothbrushes, soap, bath sponges, chapstick, emery boards, ink pens, writing tablets, candy, bookmarks, tracts, and Christmas cards.

More ...
Suzy Pearce
PEACHTREE COMMUNITY NEWS


On a bitterly cold Sunday morning Peachtree Folks gathered for worship.  Sanctuary Flowers were given by Bob and Fran Bunn in honor of her parents, Hazel and Jake Robertson.  The choir sang "Give Thanks", under the direction of the pastor.
Pastor Whitehouse's sermon was titled "How far Will God Go on Behalf of Guilty Sinners?"

More ...
BARBARA HARDISON
BEULAH COMMUNITY NEWS


Our monthly senior citizen meeting was held on Wednesday, November 12th at the fellowship hall at Beulah Church of Christ. The lunch was enjoyed by everyone. After the devotion and lunch we were blessed to have Ashley Winstead from the senior center in Nashville speak to us. She gave us a lot of information about benefits that are available to senior citizens.

More ...
WILMA ENROUGHTY
FARM SERVICE AGENCY NEWS


The U.S. Department of Agriculture (USDA) is encouraging farmers and ranchers to make their voices heard by voting in the upcoming Farm Service Agency (FSA) County Committee elections.
FSA Administrator Val Dolcini announced that beginning Monday, Nov. 3, 2014, USDA will mail ballots for the 2014 elections to eligible producers across the country. Producers must return ballots to their local FSA offices by the Dec. 1, 2014, deadline to ensure that their vote is counted.

More ...
SHARON TAYLOR, NASH COUNTY FSA EXECUTIVE DIRECTOR
Joyner receives grant to support community projects
Rev. Richard Joyner, Nash Health Care chaplain and pastor of Conetoe Missionary Baptist Church, recently received a $25,000 Purpose Prize grant from Encore.org to help support his community wellness projects. These projects include a 25-acre community garden that provides Conetoe residents healthy food.
Joyner was one of six grant recipients in the United States selected from a field of 800 applicants. He was recognized, along with the other five honorees, at a recent ceremony in Arizona.
More ...
Nash DSS taking applications for low income energy assistance program
The Nash County Department of Social Services will be taking applications for the Low Income Energy Assistance Program on the First Floor of the Claude Mayor, Jr. Administration Building beginning December 1, 2014, Monday through Friday from 8 a.m. until 4:30 p.m.
Beginning on December 1, applications will only be taken for as long as funds are available for the priority population of those ages 60 and above or disabled persons receiving services through Division of Aging and Adults Services.
More ...
Basketball court brings back memories


The other day I was changing out the old net on our basketball goal in the yard. It was a matter of threading a set of inexpensive nylon strings on the rim's interior, but it brought back a flood of memories from my childhood.
It must have been when I was around eight years old when my brothers made a homemade goal out of welded iron and sanded plywood. They installed a standard rim with a red-white-and-blue net, and mounted it on the side of one of our old tobacco barns.

More ...
Mike Brantley
Stay tuned! There's a lot of information coming your way!


Last week, I had the opportunity to spend over 10 hours with Nash County Commissioners during a retreat they held on Thursday and Friday.
It was an interesting two days and I'm thankful it didn't last a minute longer or my brain may have exploded due to all the information I received.

More ...
Amanda Clark - 1 opinion posted
Support your local businesses!


Gallup did a survey this summer. It asked people how much confidence they had in various institutions.
According to the survey, only 7 percent of Americans said they trusted Congress a great deal or quite a lot, compared with 29 percent who trusted the presidency.
Small business, on the other hand, came in second, with 62 percent of those surveyed considering it trustworthy.

More ...
GREGG THOMPSON
Candidate opts for no runoff


To all my supporters I wish to give my sincerest thanks and gratitude for your dedication and hard work throughout my campaign. Concerning a runoff, I have weighed the pros and cons of the situation and have arrived at the decision to not request a runoff. I will share my reasons and ask for your understanding. A runoff will cost taxpayers and would be selfish to request one for my own personal gain.

More ...
Letters to the Editor:
Backward Glances


MOMEYER 1976 –– This photo was originally published in The Graphic December 21, 1976 of the Momeyer Fire Department receiving a 9-A N.C. Insurance Rating. Pictured, left to right, are Nelson Puckett, chief; Daryl Bass and Kenneth Coppedge, assistant chief.

More ...
A PICTORIAL LOOK INTO THE PAST
Nixon, Blevins & Gage to perform at Nash Arts


Nash Arts welcomes acoustic trio  Nixon, Blevins & Gage to its stage on Friday, Nov. 21 at 7 p.m.
Loosely based in bluegrass, they bring to the audience the finger-picking, early country music popularized by Doc Watson and Merle Travis. They are a pioneer and a part of the emerging genre of acoustic trios as originated by Doc Watson and continued by such groups as the Kruger Brothers and Blue Country.

More ...
Contributed
Shark Tank set for February 12
SpringBoardNC Inc. announces it will hold its second entrepreneurial competition– Shark Tank by SpringBoardNC – on February 12, 2015.  The 2013 competition received over 60 applications, where 225 live audience members and four judges cast their votes to determine the winners.  Entrepreneurs will compete for a portion of the $15,000 purse in 2015.
More ...
MARGARET SHELTON PENDLETON
Margaret Shelton Pendleton, 65, passed away Tuesday, November 11, 2014. She was born April 24, 1949 in Forsyth County. She was preceded in death by her father, William Shelton, brother, Randall Shelton, infant brother and, infant sister.
More ...
MARY DAVIS BOONE
Mary Etta Davis Boone, age 90, passed away Wednesday, November 12, 2014. Born in Nash County on September 30, 1924, she was the daughter of the late Johnie R. Davis and Ella Robbins Davis. Mary is preceded in death by her  husband, W.O. Boone Jr. (Buddy). She was also preceded in death by her sisters, Effie Richards and Christine Glover; her brother, Johnie Davis, and a stepchild, Margaret Smith.
More ...
PAYSON LEE WHITMAN
Payson Lee Whitman, 90, passed away Monday, Nov. 17th. He was born on Nov. 18th 1923 to the late Garland and Julia Whitman.  He is survived by three sons; Gene of Clayton, Lewis of Newport and Donnie of Newport, two  sisters; Inez Cooper of Nashville and Pearl Fitzgerald of Henderson, one brother Eugene Whitman of Rocky Mount; 9 grandchildren; 17 great grandchildren; 2 great, great grandchildren.
More ...
RANDOLPH BOYD DENSON
Randolph Boyd Denson, age 93, passed away Sunday, November 16, 2014. He was born in Nash County on November 30, 1920 to the late Elder Robert B. and Wilma W. Denson. He was predeceased by daughters, Nancy Faye Denson and Patricia Denson Daniel and grandson, Evan Randolph Daniel.
More ...
RANDY PHILIP BUNCH
Randy Philip Bunch, 51, passed away, Monday November 17, 2014. He was born January 23, 1963 in Nash County.   He was preceded in death by his father, Elbert Bunch, and sister, Betty Bunch Denton.
More ...
SHEILA YVONNE CURTIS
Sheila Yvonne Curtis, 58, passed away Tuesday, November 18, 2014. She was born in Nash County to the late Louis Eugene and Frances Young Curtis. Sheila was preceded in death by her brother Kent E. Curtis, and sister, Debra Curtis Sharpe.
More ...
THOMAS LYNN ECKENRODE
Thomas Lynn Eckenrode, 60, passed away, Sunday, November 9, 2014. He was born March 20, 1954 in Cuyoka County, Ohio to the late Walter and Sarah Zimmerman Eckenrode.
More ...
WAYNE LEONARD
Wayne Leonard, 55, passed away, Friday, November 14, 2014. A memorial service was held  Sunday, November 16, 2014 at Pleasure Hill Missionary Baptist Church in Whitakers, NC   with Rev. Wilson Battle officiating.
More ...