Subscribe/Access
Advertisements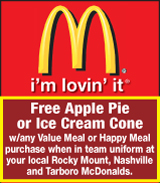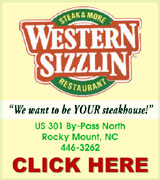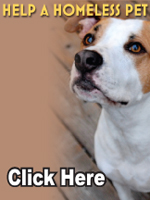 Sections
Member Options
Back
State budget cuts could impact Nash
Governor Pat McCrory's budget proposal has caused concern among Nash County and its municipalities.
The governor's 2013-2014 budget calls for a $10 million reduction in the appropriation to the NC Rural Center and also calls for diverting all appropriations to Golden L.E.A.F. The budget also calls for the removal of the dedicated funding source for the Parks and Recreation Trust Fund (PARTF). More ...
Amanda Clark, Graphic Staff Writer
Castalia adopts new ordinances
At the regular monthly business meeting held on April 2, Castalia commissioners voted to adopt two new ordinances designed to improve safety and reduce noise in the town limits. Both decisions are based on complaints of these activities in the town. Commissioners consulted with town attorney, Liz Fairman, in drafting the ordinances, which commissioners say, take effect immediately. More ...
Amelia Harper, Graphic Correspondent

PLANTING TIME –– Rob Glover and Andrew Strickland (L-R) inspect cabbage plants at their farm in Bailey. Glover and Strickland operate Market Fresh CSA, which will start on April 30. The Market Fresh CSA program runs for 15 weeks.

Locals offer Community Supported Agriculture
Nash County residents can purchase local, seasonal food straight from the farmer, thanks to two groups who belong to a Community Supported Agriculture program.
The Community Supported Agriculture (CSA) Program has been around for over 25 years.
As part of the CSA program, a farmer offers a certain number of "shares" to the public. Typically the share consists of a box of vegetables. More ...
Amanda Clark, Graphic Staff Writer
Public addresses state reps.
Representatives Bobbie Richardson and Jeff Collins listened to the concerns of constituents at a meet and greet event on Friday afternoon.
The event was held at Nash Community College.
Around a dozen citizens, including public officials, expressed concerns over numerous topics which all centered around funding for various entities. More ...
Amanda Clark, Graphic Staff Writer
Citizens push for parks
After eight months of two citizens repeatedly addressing the Middlesex Board of Commissioners demanding updates and requesting repairs on the town's parks, Mayor LuHarvey Lewis moderated a public meeting last week that was held specifically for a question and answer session regarding the town's parks. More ...
Jo Anne Cooper, Graphic Publisher
School Board faces budget cuts
The Nash-Rocky Mount School Board had its first look at the new traditional school calendar for the 2013-2014 school year at a work session held Monday at the new Rocky Mount High School building. Board members also discussed preliminary projected budget revenues for the coming fiscal year.
The new traditional school calendar suggests a public school start date of August 26 for students. More ...
Amelia Harper, Graphic Correspondent

Quintin Jefferies (at left) was honored with the Top Duty Hours Award. The award was presented by Captain Tony Bailey (far right).

Nashville Fire holds awards ceremony
Nashville Firefighters were recognized on Sunday during the first annual department awards ceremony.
Historically, the department has named its Firefighter of the Year at the department's annual Christmas celebration. But at that event last year, Nashville Fire Chief Randy Goodbrod announced that a separate event would be held to better recognize fire fighters. More ...
Amanda Clark, Graphic Staff Writer
NASHVILLE POLICE BRIEFS
INCIDENTS
An all traffic (except DWI) was reported on 4/1/13 at N First Street and Indian Trail
A criminal damage to property (vandalism) was reported on 4/2/13 at 1847 S First Street
A larceny was reported on 4/2/13 at Wal-Mart, 1205 Eastern Avenue More ...

NASH SHERIFF'S OFFICE REPORTS
A larceny of a motor vehicle was reported on 4/1/13 at 263 Olive Street
A suspicious fire was reporte on 4/2/13 at 7930 Hoyt Road
A larceny of wallet was reported on 4/2/13 at 5586 Hubbard Drive
A financial card theft was reported on 4/2/13 at 1645 Wiley Road More ...

Dist. 7 Representative visits Harvest Family Health Center
Representative Bobbie Richardson visited the Harvest Family Health Center and Carolina Family Health Centers Dental Services, at 8282 NC Highway 58 South, on Friday, March 22, 2013.
She toured the medical facility and pharmacy with the Clinic Coordinator, Pat Earp and the dental services facility with Dr. Scott Hunt, Dental Director of Carolina Family Health Services, Inc. More ...

Edwards approved as CPA
RALEIGH - On March 20, 2013 the North Carolina State Board of Certified Public Accountant Examiners approved 29 applicants for licensure as Certified Public Accountants (CPAs) in the state of North Carolina.
Local resident, Wesley David Edwards of Nashville has been approved as a new NC CPA, license number 27523. More ...

ENGAGED
Mr. and Mrs. Bennie and Tammie Hicks of Nashville announce the engagement of their daughter, Brittany Nicole Hicks to Matthew Thomas Bass, the son of Tommy and Anne Bass of Spring Hope. The wedding will take place June 8, 2013 at Calvary Baptist Church, Rocky Mount.
More ...

MILITARY NEWS
Civilian James R. Murray, son of Cindy M. Pace, of Spring Hope, and Timothy L. Murray, of Rocky Mount, recently enlisted in the United States Navy under the Delayed Entry Program at Navy Recruiting District, Raleigh. More ...

Nash County residents inducted into Phi Beta kappa
Phi Beta Kappa, the nation's oldest and most honored college honorary society, has inducted 144 University of North Carolina at Chapel Hill students as new members, including two Nash County residents.
The recent induction ceremony featured remarks by Kenan Distinguished Professor Barbara L. Frederickson. New members received certificates and Phi Beta Kappa keys, the organization's symbol. More ...

Nash Commissioners receive update on I-95 assessment
Nash County Commissioners received an update on the I-95 Economic Assessment Report at their regular meeting last Monday.
Roberto Canales, NCDOT's Coordinator of Strategic Initiatives, made the presentation about the I-95 study, which started last year in response to questions raised from citizens during public outreach efforts regarding the impact of tolling I-95 in North Carolina. More ...
Amanda Clark, Graphic Staff Writer
Citizen addresses water quality, certifications in Middlesex
Middlesex residents thanked Mayor LuHarvey Lewis for hosting a question and answer session last week on the town's parks.
Both Brandie Holt and Robert Johnson, who have spent the past several months voicing concerns over the Wellness and Hanes Parks, thanked Mayor Lewis during a public comment session at the board's regular meeting on Monday night. More ...
Amanda Clark, Graphic Staff Writer
Health Dept. offers steps to prevent spread of virus
Due to increases in cases of gastroenteritis, the Nash County Health Department is reminding residents of steps they can take to avoid getting the illness.
According to the health department, several Nash County institutions have reported increases in cases of gastroenteritis. At least one institution has been confirmed as having persons infected with Norovirus. More ...

Debt collector makes presentation to Nashville
Nashville's Town Council heard from a second debt collector last Tuesday night.
Nashville is considering the possibility of partnering with a debt collector to assist with collections for unpaid debts. The town plans to begin its collection process by collecting for parking tickets. If the program is a success, the town would move on to other debts. More ...
Amanda Clark, Graphic Staff Writer
School Board holds meetings at new high school
The April meeting of the Nash-Rocky Mount High School was held in the new impressive facilities at Rocky Mount Senior High School on Bethlehem Road. The choice of this location allowed for the board members and parents to hear various musical performances by area schools as well as a performance by members of the Rocky Mount Senior High Dance club which took place between the work session and the regular school board meeting. More ...

Sorority presents 14 women
ROCKY MOUNT –– Fourteen young women will be presented to society April 14 at the 37th Jabberwock pageant to be held by the the Rocky Mount Alumnae Chapter of Delta Sigma Theta Sorority.
The honorees are juniors and seniors attending five local schools' Rocky Mount High, Northern Nash High, Nash Central High, Southern Nash High and Nash-Rocky Mount Early College High schools. and Salisbury High School and Roanoke Valley Early College. More ...
Contributed
PEACHTREE COMMUNITY NEWS
Sunday dawned as a frosty but sunny morning. Pastor Whitehouse greeted Peachtree folks as they gathered for worship. The sanctuary flowers were grown and arranged by Melba Hobgood. She and Jerry gave them in memory of their parents. Pastor Whitehouse's sermon was titled "If You are Willing." More ...
BARBARA HARDISON
MOUNT ZION FWB CHURCH NEWS
Dear Reader friends, I am sorry I could not give you an account of our Easter Sunday service and happenings. I had a virus and could not get out. It took me most of the week to get my strength back. There was an egg hunt and hot dog lunch Saturday, March 30 for the children. From what I heard, the children, workers and the pastor enjoyed the event. More ...
ROSALENE BASS
RED OAK NEWS
Ladies from Red Oak Baptist Church attended the Adopt-a-Dorm Bible Study on Monday, April 1 at Fountain Correctional Center for Women in Rocky Mount. Several ladies participated in the study led by Sue Edwards. Others attending from Red Oak included Hazel Hill, Marion Hawkins, Audrey Pearce, Suzy Pearce, Karen Girona, Maureen Fletcher, and Marilyn Boone. More ...
SUZY PEARCE
BEULAH COMMUNITY NEWS
Thank everyone for your continued support with the Beulah Church of Christ monthly fish fry. We always enjoy the fellowship with you also. We also want to thank everyone who helped at the fish fry. I know everyone was glad to see Mary Parker, a former member at Beulah. She came and helped with serving the sweets, in the absence of Frances Dunn, who always helps. More ...
WILMA ENROUGHTY
NASH COUNTY RELAY FOR LIFE EVENTS
Nash Central High School BBQ Grill Raffle - Tickets $5 each or 5 for $20. Drawing 4/26/13 at Relay. Call 962-8978
Nash Central High School - BBQ Plates, April 12. $7 per place, 11 am - 1 pm. Call 962-8978 for tickets.
Relay For Life Bowling Tournament, 15th Annual PBA South Region Pro-Am, Rocky Mount Bowling Center, Wesleyan Blvd., Rocky Mount. April 19 - April 21. $35. Contact Barbara Gill 801-0690 More ...

NEWEST LION
Nashville Police Chief Tom Bashore (center) was presented his Certificate of Membership to the Nashville Lions Club on April 3 by former Distric Govenor Jim Boehm (at right). Nashville Mayor and fellow Lion Donald Street (at left) pinned Bashore. The Lions Club will hold a pancake breakfast from 8 until 10 a.m. on Saturday, April 13 at Nashville Andy's. More ...

Inducted
Renee Sessoms is a 7th grader at Southern Nash Middle School. She was inducted into the National Beta Club on March 5, 2013. She is the daughter of Connie and Ronald Pridgeon of Nashville, North Carolina. She is a member of Union Hill Baptist Church. This summer she hopes to attend a veterinarian camp sponsored by North Carolina State University. More ...

Junior Firefighter of the Year
Devin Sherrod (far left) was the recipient of the Junior Firefighter of the Year Award. Pictured with Sherrod is Chief Goodbrod (center) and Captain Jason Edwards (at right). More ...

Top Responder
Brandon Lindsey (at left) was honored with the Top Responder Award. Pictured with Lindsey is Captain Tony Bailey (at right). More ...

Mark it down, we'll have complaints soon
Remember Saturday, April 6.
It was the day 2013 turned.
Even by North Carolina's standards, our seasons are getting mashed up pretty good. Is it global warming? The proliferation of guns? George Bush? Barack Obama's comments about a DA? The concept of marriage? A state religion? Everything else in the news these days is tied to one of those questions. But I think not. More ...
Mike Brantley
We should all be proud of our firefighters
On Sunday, I covered the Nashville Fire Department awards ceremony and it sent me down memory lane, reminding me of a time when I was a little girl growing up in the fire department back home.
My dad was a volunteer fire fighter. Technically, he still is. He is semi-retired, I suppose, but he still goes to meetings and calls so I'm not sure what retired means in the fire industry. More ...
Amanda Clark
April is Public Health Month
This year's theme for National Public Health Month is "ROI – Save Lives, Save Money". ROI represents "return on investments". We're all interested in our bottom line, especially with our current economic challenges. We have to be aware of what we are bringing in, know our expenses, and make wise investments for maximum future dividends. More ...
Letters to the Editor:
Scholarships available to qualified students
Nash and Edgecombe County residents can receive scholarships from private trusts designed specifically to benefit people in this area. Here is a list of what is available:
The Helen Lancaster Minton Educational Fund provides scholarships to qualified post-secondary students. More ...
Letters to the Editor:
Backward Glances
A SPRING DAY, 1973 –– We found this photo in the April 1973 archives at The Nashville Graphic. We're not sure the photo ever published. It looks as though these youngsters were posing for a photo on an early spring day. More ...
A PICTORIAL LOOK INTO THE PAST
Nash County Animal Friends' Notebook
National Animal Control Officers Appreciation Week IS April 7-13, 2013.
The Nash County Animal Control Officers help us save the Nash Pets! Without the cooperation of our officers, NCAF would not exist. Initially we were only allowed to come in during public hours to photograph.
More ...
Carol Vierela, Nash County Animal Friends

WORLD EXCELLENCE. Nashville resident Larry Corbett is one of the finest sporting clay shooters in the world in his age category.

A FEAT OF CLAY
NASHVILLE -- Rose Hill Plantation farm manger Larry Corbett has retained his top ranking among American sporting clays shooters even as he moves into a new age category of competition this year.
Corbett, who has previously been ranked the nation's No.1 sporting clays shooter in his age category, is again part of the National Sporting Clays Association's elite Team USA but now in the Super Veterans category for those competitors age 65 and over. More ...
Staff Reports
Soccer's campaign resumes
NASH COUNTY -- Top to bottom, this might be one of the most competitive seasons in Big East Conference girls soccer history.
With even the historically lower-rung teams sporting strong non-conference records, there are few guarantees in league matches this spring. More ...
GEOFF NEVILLE, Graphic Sportswriter

THUMBS UP. Nash County native Elliott Avent is the all-time winningest baseball coach at North Carolina State University.

Avent, Wolfpack Roll In ACC
RALEIGH -- It's been quite a year to date for Elliott Avent and the North Carolina State University baseball squad.
The Wolfpack, under Avent's direction, currently boast a 24-10 record to go with a six-game winning streak.
Last weekend, North Carolina State swept an Atlantic Coast Conference series at home against the Virginia Tech Hokies. More ...
Staff Reports
Hunt nabs Big East's cheer title
STANHOPE -- Wilson Hunt once again earned the championship at the 2012-13 Big East Conference Cheerleading Competition, which was staged last month at Southern Nash High School.
Hunt's Kayla Teague was the pick as the Big East Cheerleader of the Year, while Southern Nash's Carrie Brown was saluted as the Coach of the Year. More ...
Staff Reports
Griffin to host a camp at Glover
NASHVILLE -- A football camp this summer will also serve as a ministry for youth ages eight to 12.
The camp is being taught by Pernell Griffin, Sr., a Rocky Mount resident who spent time playing professional football.
Griffin's camp, The Griffin Experiment Elite Football Camp, will be held June 6 through 8 at Glover Park in Nashville. More ...
Amanda Clark, Graphic Staff Writer
NCWC Hosts The Captains
ROCKY MOUNT -- North Carolina Wesleyan College's baseball team wrapped up its 2013 regular season slate last weekend, taking the opener of its three-game series with Christopher Newport in thrilling fashion before dropping the final two games to the regular season league champions.
Prior to Sunday's game, head coach Charlie Long honored his two seniors: Jake Alexander and Jake Swartout. More ...
Staff Reports
USA South events slated for the area
FAYETTEVILLE -- The USA South Conference Tournaments for baseball, softball, women's lacrosse, men's tennis, women's tennis and men's golf all begin this week.
All USA South championships will be played exclusively in Rocky Mount and the surrounding area.
The baseball tournament will take place from Thursday, April 11 through Sunday, April 14 and will split time between Fleming Stadium in Wilson and Five County Stadium in Zebulon. More ...
Staff Reports
Mudcats open season with home sweep
ZEBULON -- The Carolina Mudcats could not think of a better scenario to begin the 2013 season than a three-game sweep of the Winston-Salem Dash.
With a 6-2 win on Sunday afternoon, they got exactly that in Class 1-A Carolina League baseball action.
The Mudcats improved to 3-0 on the year by holding the Dash (0-3) scoreless for six straight innings while building a 4-0 advantage. More ...
Staff Reports
ECU drops series to Rice
GREENVILLE -- Zech Lemond tossed 3.2 scoreless innings of relief and Michael Aquino doubled home a pair of runs in the seventh lifting No. 18 Rice (23-11, 6-3) to an 8-7 series win over East Carolina University (15-17, 1-5) in college baseball action Sunday afternoon at Lewis Field inside Clark-LeClair Stadium. More ...
Staff Reports
LEADING THE WAY
Senior Claire Fleming (right) and the Northern Nash Lady Knights look to be in the mix to obtain a berth in the Class 3-A Girls Soccer State Playoffs out of the competitive Big East Conference. The Lady Knights tangled with rival Nash Central on Tuesday. More ...

Mims Gallery opens Myra Williamson's exibit
For abstract painter Myra Williamson art is life. Her artwork finds its enigmatic place someplace between the decorative and the probing. The Mims Gallery at the Dunn Center has announced the opening of Myra Williamson's exhibition of paintings which will continue until May 5. Gallery hours are 9-5 p.m. daily and during all evening Dunn Center events. More ...

BESSIE BOONE SMITH
NASHVILLE – Bessie Boone Smith, 92, died on Monday, April 8, 2013. She was born in Nash County on August 19, 1920 to the late Luther Daniel and Martha Taylor Boone. In addition to her parents she was preceded in death by her husband, Roscoe L. Smith; two sons, Luther Ray Smith, and Wayne "Cotton" Smith; one brother, Herman Boone. More ...

PHILLIP JOHN "BIG RED" LYNCH
ROCKY MOUNT- Funeral services for Phillip John "Big Red" Lynch, 39, who died on Sunday, March 31, 2013, were Sunday, April 7 at 2:30 p.m. at Pleasant Grove Baptist Church. Burial followed at the church cemetery with Rev. Linda Taybron officiating. More ...

CALVIN LYNCH
NASHVILLE - Funeral services for Calvin Lynch, 62, who died on Wednesday, April 3, 2013, will be today (Wednesday, April 10) at 2 p.m. at Pleasure Hill Baptist Church. Burial will follow in the church cemetery with Rev. Wilson Battle officiating. More ...

THEODORE SILVER
NASHVILLE - Funeral services for Theodore Silver, 81, who died Wednesday, April 3, 2013 were Monday, April 8 at 1 p.m. at the Richardson Funeral Home Chapel. Burial followed in Forest Hill Cemetery with Rev. Thomas Richardson officiating. More ...

MATTIE WIGGINS
ROCKY MOUNT ––Mattie Wiggins, 55, of Rocky Mount, died on Wednesday, April 3, 2013 at Nash General Hospital. More ...

JESSE EVERETT
WHITAKERS ––Jesse Everett, 76, of Whitakers, died on Friday, April 5, 2013 at Nash General Hospital in Rocky Mount. More ...

HERBERT "BUD" JORDAN PENDERGRASS, JR.
NASHVILLE –- Herbert "Bud" Jordan Pendergrass, Jr., passed away, Thursday, April 4, 2013. He was born December 16, 1936 in Nash County to the late Herbert, Sr. and Elizabeth Harper Pendergrass. In addition to his parents he is preceded in death by , two sons, Tony and Glenn Pendergrass, two daughters, Lisa Dawn Pendergrass and Laura Hadnott, two sisters, Becky Jones Roberson and Delbra Pendergrass. More ...

DENNIS EARL STALLINGS
Dennis Earl Stallings, 53, passed away, Saturday, April 6, 2013. He was born January 27, 1960 in Johnston County. Dennis was the son of the late Johnny and Lillie Mae Stallings. He is also preceded in death by his brother, Johnny Stallings, Jr. and daughter, Jennifer Iacono. More ...

HENRY PLUMMER ROWE
Henry Plummer Rowe, 82, passed away, April 6, 2013. Henry was born November 9, 1930 in Franklin County to the late Ernest P. and Hattie Mosley Rowe. He is also preceded in death by his brothers, Dave, John, and Nathaniel; and his sister, Virginia. More ...

LOIS WINDHAM
Lois Windham, 67, passed away on Thursday, April 4, 2013. She was born on August 26th, 1945 in Wayne County to the late Wilbert K. and Esther Person Smith. She was preceded in death by her sister Marie Craft. More ...

SCOTT TYSON
Scott Tyson, 38, passed away, Tuesday, April 2, 2013. He was born May 8, 1974 in Nash County. He was preceded in death by his father, Ronnie Tyson. He is survived by his mother, Lynn Long, step-mother, Deborah Tyson, sister, Tracy Danielle Whaley and husband Thomas. More ...

KENNETH WAYNE WOERLY
Kenneth Wayne Woerly, 61, passed away Tuesday, April 2, 2013. He was born in McDonough County, IL January 3, 1952 to the late George C. and Verta Lee Zimmerman Woerly. More ...

LOIS MARIE LANGLEY
Lois Marie Langley, 73, passed away April 1, 2013. She was preceded in death by her parents, Luby and Eunice Evans; husband Roosevelt Langley; daughter, Cathy Langley; brother, Bud Evans and a sister, Margie Bass. More ...

EARLY COPE "EARL" GUPTON
LOUISBURG ––Early C. "Earl" Gupton, III, 59, of Louisburg, passed away Friday, April 5, 2013. He was born September 2, 1953. He was the son of E.C. and Margaret P. Gupton. More ...