Subscribe/Access
Advertisements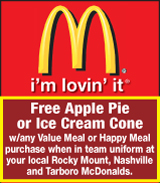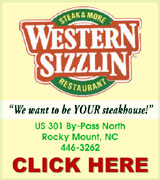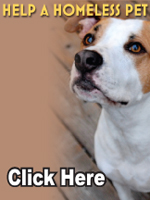 Sections
Member Options
Back
Nashville soldier dies in Afghanistan
A Nashville woman was killed in Afghanistan supporting Operation Enduring Freedom.
Tara Whitaker Smith, 33 died August 8 in Bagram, Afghanistan from a non-combat related incident that occurred on August 4. The circumstances surrounding the death are under investigation.
Tara was assigned to the 50th Signal Battalion, 35th Signal Brigade, XVIII Airborne Corps in Fort Bragg, NC.
Tara comes from a military family. Her father, John Whitaker, Jr. was a veteran of the United States Army and a member of Nashville's American Legion Post 293. Whitaker passed away in October 2008. Tony Leonard, past Commander of Post 293, is the nephew of Whitaker and is Tara's first cousin. Leonard remembered Tara as a woman dedicated to the military.
More ...
Amanda Clark, Graphic Staff Writer
Hospital's Medicare services are at risk
The death of a patient at Coastal Plain Hospital has led the Centers for Medicare and Medicaid Services to threaten termination of Medicare services to Nash General Hospital.
In a public notice, posted in The Rocky Mount Telegram, it states that the agreement between the hospital and the Secretary of Health and Human Services, as provider of Medicare services, will be terminated.
The notice continues that the Medicare Program will not make payment to Nash General for patients who are admitted on or after August 22. More ...
Amanda Clark, Graphic Staff Writer
Downtown Nashville plans unveiled
The Town of Nashville is one step closer to a more pedestrian friendly downtown, as the redevelopment project was unveiled during a special meeting on Tuesday morning.
The Wooten Company presented the project to Nashville's Town Council, acting as the Downtown Redevelopment Commission, after over a year of identifying the needs of downtown.
In July 2007, Steve Player, of the Wooten Company, came before Nashville's Board and announced a $1 million grant opportunity that would assist the town in revitalizing, or enhancing, the pedestrian environment in the downtown area. The grant would also aid in streetscape improvements in downtown and facade improvements to downtown businesses. More ...
Amanda Clark, Graphic Staff Writer
NASH ARTS
Hampton Grace Young, 7, works on painting a lizard she made during an art camp at Nash Arts last week. The week-long camp ended with a special art show on Friday, August 7 for parents. Louisa Messinbrink was the instructor for the camp.
More ...

Spring Hope talks tasers for Police Department
A discussion on whether tasers should be allowed in the Spring Hope Police Department led to one commissioner walking out in the midst of the conversation.
Commissioner Bill Newkirk said he was not in agreement with the department having tasers after Officer Clint Smith made a presentation and requested the board's support in using donated funds to purchase tasers.
Smith came before Spring Hope Commissioners asking that the town allow officers to carry tasers. Currently, Spring Hope is the only municipality in Nash County whose police department does not carry tasers. More ...
Amanda Clark, Graphic Staff Writer
Grant to fund two police positions
Nashville's Police Department has received grant funding that will enable them to hire two new police officers this year.
The Governor's Highway Safety program awarded Nashville's Police Department a grant totalling $149,660 for the first year. The grant funding lasts three years.
For the first year, the town will contribute $22,449. For the second year of the grant, the town will contribute 30 percent of the grant and for the third, 50 percent of the grant. More ...
Amanda Clark, Graphic Staff Writer
Nashville couple donate pet resuscitation device to NFD
A television show motivated a Nashville couple to make a donation to their local fire department.
Jean and Cleveland Hunt donated a pet resuscitation device to Nashville's Fire Department recently after watching a dog saved with one on Animal Planet.
Cleveland said the show was about a dog who was pulled out of a home that was on fire and the fire fighters used the device to provide oxygen to the dog. More ...
Amanda Clark, Graphic Staff Writer
NASHVILLE POLICE BRIEFS
ARRESTS
Sean Lanier Hunt-7/17/09 - charged with assault on a female
Darlene Bannister Logan - 7/17/09 - charged with simple physical assault
Desmond Depriest Mitchell - 7/22/09 - charged with parole and probation violation
Fredrick Lee Johnson - 7/22/09 - charged with parole and probation violation
Hector Leonard Garcia - 7/24/09 - charged with parole and probation violation and escape from custody or resist arrest More ...

Sheriff's Office charges man with drug possession
A homeless man was arrested in the parking lot of a Rocky Mount business after the Nash County Sheriff's Office received information he had drugs on him.
The Narcotics Division of the Sheriff's Office arrested Angelo Denot Chandler, 45, after a search of his vehicle revealed 10.8 grams of crack cocaine, 16.3 grams of marijuana and several digital scales. Officers also found a small amount of marijuana as well as a concealed handgun on Chandler. Investigators also seized $2,836 in cash from Chandler. More ...


Senior Center Coordinator Jamie Wilson (at left) with Volunteer of the Year Jane Tyson (at right).

Tyson, Morris named Volunteers of the Year
Jane Tyson first began volunteering on a temporary basis to assist with Bingo at the Nash County Senior Center while Senior Center Coordinator Jamie Wilson was out on maternity leave.
That was four and a half years ago.
Last week, the NASH honored her as the 2009 Senior Center Volunteer of the Year.
Wilson said she was looking for someone to fill in as a Bingo caller while she was out on maternity leave for a few weeks.
"(Jane) offered to volunteer for the Bingo caller," Wilson said. "Four and a half years later, Jane is still our Bingo caller." More ...
Amanda Clark, Graphic Staff Writer
Castalia considers county water contract
Nash County Organizational Developer Patsy King and Nash County Engineer/Utilities Director Derek Hawkes were present at Castalia's August Town Meeting to iron out the final details of a water contract. The meeting was held on Tuesday, August 4 at Castalia's Town Hall. Castalia commissioners had signed a memorandum of understanding with the county last year after discussing funding options that would pay for the town to extend county water lines to Castalia and require the town to purchase county water instead of proving their own. More ...
Amelia Harper, Graphic Correspondent
Nashville Town Council seeks additional bids on old library
Nashville's Board agreed last week to once again put the old library building up for sale using the upset bid process.
The building, located at 202 South Alston Street, has been for sale since June 2008, when council members unanimously agreed to declare the building surplus and move forward with selling it using the upset bid process.
There have been several offers on the old library building, which was appraised at around $158,000 and has a tax value of $127,554. The offers ranged from $125,000 to $140,000. More ...
Amanda Clark, Graphic Staff Writer
Nash 4-H'ers participate in production for 100-year bash
Two Nash County 4-H'ers are among those that recently participated in a production of "We are 4-H." The production was held at Johnston Community College.
Jessica Rogers and Samuel Overman were two of 35 4-H'ers selected from across North Carolina to participate in the production, which was done in conjunction with the arrival of the 4-H Centennial celebrations.
Rogers is the daughter of Scott and Amy Rogers. Overman is the son of Richard and Barbara Overman. More ...

Oath of office
All three members of the Nash County Board of Election were recently reappointed to another two-year term. On July 23rd the State Board of Elections received the oath of office and appointed the county board of elections members. On August 6, Nash County Clerk of Court Rachel Joyner gave the oath of office to Ivy Armstrong and Kevin Lewis. Board member Margaret Early was unable to attend and will be sworn in at a later date. Also, at the meeting Ivy Armstrong was re-elected as Chairman and Margaret Early was re-elected as Secretary. Pictured (L-R) is: Rachel Joyner, Kevin Lewis and Ivy Armstrong.
More ...

Nash County Heritage Book to be published
Have you ever dreamed of writing your own book? If you live in or have roots in Nash County, your dream has come true! At least by participating in the forthcoming book, The Heritage of Nash County, North Carolina - 2010; you can help write a book! Each resident, former resident or person with roots in Nash County is invited to submit a free 500 word family story and picture for the new book!
More ...
Contributed
Med student to intern at Boice Willis in Nashville
As clinical assistant professor, Broderick Bello, MD will take on the role of faculty for the Area L AHEC/University of North Carolina at Chapel Hill School of Medicine family medicine clerkship.
For six weeks, each third-year student from the UNC School of Medicine is taught in a community setting as a required part of their medical training. From August 17 until September 25, 2009, Dax Varkey will be working at Boice-Willis Clinic in Nashville with Dr. Bello. More ...

Elected
The American Legion Auxiliary, Unit 293 of Nashville recently installed its officers for the 2009-2010 year. President is Doris J. McBride; Vice-President is Doris T. Leonard; Secretary is Vivian Johnson; Treasurer is Louise Boddie; Service Officer is Ada Harrison; Chaplain is Jacquelyn Jeffers-Wright; Sergeant-at-Arms is Anna Deans; Historian is Jacquelyn Alston. In addition, Doris Leonard (pictured) was elected and installed Division I President of District 4.
More ...

Native inducted into NC 4-H Hall of Fame
Manly Wilder was inducted into the 4-H Hall of Fame during a Centennial Celebration at 4-H Congress, held on July 21.
Wilder is among those inducted into the first Class of 2009.
Each county in North Carolina nominated three individuals for the Hall of Fame recognition. The 4-H Hall of Fame recognizes 4-H legends in the state.
Wilder grew up on a farm in Nash County and graduated from Middlesex High School in 1957. He went on to attend North Carolina State University and George Washington University. More ...

LIONS CLUB OFFICERS
Nashville's Lions Club recently installed its officers for the new year during a joint dinner at Langley's Town and Country. Nashville has two clubs, one that meets for breakfast and another that meets for lunch. Pictured above are the new officers for the breakfast club. Pictured on the back row (L-R) is Ben Barnes, Secretary, Ervin Hayes, Board of Directors, Jim Boehm, Treasurer, Doug Whitehurst, Vice President and Tom Hathaway, President. On the bottom row (L-R) is new member Allen Bolin and William "Snookie" Sullivan, Board of Directors.
More ...

stuffed bunnies and bears
The Sixth District of the Grand Chapter of North Carolina Order of the Eastern Star collected stuffed bunnies and bears to be given to children in stressful situations. The stuffed animals were given to the Nashville Fire Department, Nash County Social Services and My Sister's House. Pictured above are Kenneth Ezzell (at left), District Deputy Grand Patron of the Sixth District as well as member of Nashville Chapter #332, Darothy Smith (at right), District Deputy Grand Matron, with Samantha Andelin (center) of My Sister's House.
More ...

Barton College announces Dean's List
Barton College named 26 students to the President's List and 200 students to the Dean's List for spring semester 2009. Nash County residents were among those named to both lists.
President's List students compiled a perfect 4.0 grade point average; Dean's List students achieved a grade point average of 3.3 or better on a four-point scale. More ...

Local girl to attend national conference
Sabrina Samiullah, of Nashville, has been nominated to attend the Junior National Young Leaders Conference in Washington, D.C.
Samiullah, a rising eighth grader at Red Oak Middle School, will join over 250 other middle school students from across the United States to take part in the leadership conference, themed "Voices of Leadership: Reflecting on the Past to create the Future." The Junior National Young Leaders Conference introduces young people to the rich tradition of leadership through American history, while helping them develop their own leadership skills. More ...


Sara Gilfillan

Pharmacy students to work at Ward Drug during August
Ward Drug Company of Nashville welcomes fourth year pharmacy students, Sarah Gilfillan and Stephanie Iles, to the pharmacy team for the month of August.
Sarah Gilfillan is a student at UNC Eshelman School of Pharmacy who will graduate in May 2010 with her Doctor of Pharmacy degree. She is a member of Kappa Epsilon Professional Pharmacy Fraternity and is a student member of the North Carolina Association of Pharmacists and the American Pharmacists Association. She grew up in Cary and has worked in several pharmacies in Cary and Durham over the past 4 years. Sarah will pursue a career in independent community pharmacy where she hopes to become a partner or owner of a pharmacy in the future. More ...
Contributed
Mt. Zion FWB Church News
There were 98 in Sunday school, including two visitors. Welcome everyone. Brother Bob asked Zachary Tyner to assist him in the announcements and remarks after class. Zachary gave the report for today and called on Ryan Marlowe for the Bible verse of the day. Ryan and Zachary both did a good job. Giving young people little responsibilites is helping train them for the future. They are the Sunday school and church of tomorrow. We are proud of all our young people. The pretty arrangements of colorful flowers were given by Mt. Zion Sunday school in recognition of Mr. Elza Manning. More ...
ROSALENE BASS
Ephesus Community News
Our first outdoor concert at Ephesus on Saturday featuring "Second Chance Music Ministry" biker band was a huge success! Those attending were from as far as Virginia and South Carolina. I want to thank my church family for attending and supporting my belief in this mission and sharing God's glory with our community. I also want to thank the many bikers who joined us and please remember that you are always welcome to worship with us at Ephesus! Dalton Barrett sold concessions during the concert and raised enough money to get him over halfway to his goal for his Eagle Scout project. A special thank you to Chef Wayne!
Jennifer Glover led Children's Time as she talked about how God has plans for each of us. More ...
DEBBIE PHILLIPS
Beulah Community News
At Beulah Church of Christ we have an upcoming gospel music event this Sunday, Aug. 16 at 6:00 p.m. with the ARISE Quartet from Raleigh, N.C. They have been here before and were really enjoyed by everyone. Please mark your calendar and make plans to invite friends and neighbors to attend also.
There will be an ice cream social after the service. The social will be held at the fellowship hall across the road from Beulah Church of Christ. We look forward to seeing you there. More ...
WILMA ENROUGHTY
Peachtree Community News
Guest speaker for the Sunday morning worship hour was Wendy Minton Edwards. She is a Spiritual Formation Coach with the NC Baptist State Convention. Her message titled, "Who is Your Daddy?' based on scripture found in I John 2: 28-3:10, was well received.
The choir sang, "Make Me a Channel of Your Peace". It was directed and accompanied by Jane May, Music Director. The sanctuary flowers grown and arranged by Della and Linwood May. They gave them in memory of their deceased loved ones: Harold and Hal Young and Jeannie and James May. More ...
BARBARA HARDISON
Red Oak Community News
Several ladies from Red Oak Baptist Church attended the monthly Adopt-a-Dorm Bible Study at Fountain Correctional Center in Rocky Mount on Monday, Aug. 3. Jean Stallings led the study. Other participating were Jean Mellor, Audrey Pearce, Suzy Pearce, Hazel Hill, Nell Boone, and Marilyn Boone. More ...
SUZY PEARCE
Our first yard sale - what a day!
The realization hit us one day when our two-year-old went missing, and we couldn't find him anywhere. He was in our house.
That is when we considered that we might have too much stuff.
There were other tale-tell signs that nudged us along to thinking we might need to have a yard sale, a trip to a "Goodwill"-type organization or a trip to the county dump — or maybe all three.
Kristi and I have been married a long-time, and contrary to what our kids think, were actually alive for years before that event. We have technically never thrown anything away or had a yard sale. We have donated clothes from time to time, but I'd say if you have a Hootie and the Blowfish t-shirt as well as others from the Reagan-era, it may be time to take a long look at your stuff. More ...
Mike Brantley
Our soldiers deserve much more respect
Michael Jackson's death certainly took the world by surprise. Following the news of his death, just about every media outlet was bombarded with stories of Michael. Stories of his past, stories of the potential future he had, stories of his life. The world has said their good-byes and now, his family is seeking answers to his death. But there are lots of families in America seeking answers on why and how their family members left this world. Right now, right here in Nashville, there is a family doing just that. They are the families of our soldiers.
I'm not typically one to get into politics so I'm leaving politics out of this. But why do celebrities get so much attention when they die while our soldiers are dying every, single day and only getting a brief announcement in the news, if even that. It's sad when you really sit down and think about it. More ...
Amanda Clark
County's error is costly to our town, "sorry" isn't enough
As Jay Leno would say, "Well, what possibly could have gone wrong?" Check this: It's the year of Nash County property revaluation; Nash County raises property taxes; the tax administrator retires; a new tax administrator comes on board; there's a problem with software coding and an apparent lack of corporate memory as to what had been done in the past. More ...
Letters to the Editor: - 2 opinions posted
We will all have to pay for government spending
Our Congress and Senate has spent trillions of dollars we do not have. Who is going to pay for their spending? All working Americans will pay, not just the rich.
Tarp (bank bailouts) was nothing less than the government picking and choosing who fails and who succeeds. We pay.
The "Stimulus," did you know that part of that went to pornography, some to studying mice in California and some to turtle crossings in Florida and the waste, pork and spending goes on and on. We pay.
Auto Industry bailouts, the government decided who fails and who succeeds. We pay. More ...
Letters to the Editor:
Health care reform - a booster shot for NC's economy
North Carolinians know that a vibrant, affordable and accessible health system is critical to our state's progress, public health and economic prosperity. Due to long-term investments by our state, North Carolina has many of the best medical schools and research universities in the country, and a strong network of dedicated and high-quality medical providers. North Carolina also has world-class health institutions in our hospitals, long-term care facilities, and community health centers.
We must maintain our investments in health care and make sure that what is working for so many North Carolinians will continue to provide them the security and peace of mind their families need, at a price they can afford. More ...
Letters to the Editor:
Please support our troops by wearing red every Friday
I would like to introduce myself, my name is Debbie Hamiel, Executive Director at Spring Arbor of Rocky Mount. My team of employee's have been wearing red every Friday to show support for our troops. We are doing this on an ongoing basis until all of the men and women who fight for our freedom every day come home. More ...
Letters to the Editor
Remember the representatives who abandoned our rights when it's time to vote again
Rep. Lucy Allen as with many members of the General Assembly appears to have abandoned their oath of office. It appears that she enjoys speaking out against the very people that elected her to office, as she did when speaking against a qualified vote of the people that is contained in the Bill modifying the current annexation statutes.
When a statute tramples on one North Carolinian's rights, it tramples on all North Carolinians' rights. The annexation statutes enacted in 1959 does just that. The statute tramples on the freedoms that have been paid for in blood by our military. More ...
Letters to the Editor - 1 opinion posted
Backward Glances
This photo originally published in The Graphic April 13, 1967. Norman Vaughan holds his first place trophy as a winner in the Meat Animal Show and Sale in 1967. The trophy was presented by Pridgen Tire Company of Rocky Mount.
More ...


LINE LEADER. Senior Phillip Dobbins will be one of the key members of Southern Nash High School's offensive line this season. Dobbins has verbally committed to continue his career at Elon University. (Graphic photo by Geoff Neville)

LAY IT ON THE LINE
STANHOPE -- Funny how things change in just one year's time.
Before last season, Southern Nash football coach Brian Foster wondered how his young, rebuilt offensive line would fare in the always-tough NEW-6 Conference.
Just 365 days later, Foster enters the 2009 campaign with a veteran offensive line that is expected to pave the way for the Firebirds' rushing attack.
Several Southern Nash players came of age along the line last fall as the Firebirds were able to put together a 4-6 record with an offensive front that consisted almost entirely of sophomores and juniors. More ...
GEOFF NEVILLE, Graphic Sportswriter

FLEXIBILITY DRILL. (L to R) R.J. Ezzell and Tyler Colbert work on their flexibility during a drill Monday evening at a practice session for the Southern Nash High School boys soccer squad, coached by Jeremy Perry. (Graphic photo by Geoff Neville)

Southern To Face Challenges
STANHOPE -- As if conference action wasn't grueling enough already for the Southern Nash High School boys soccer squad.
Over the past four years, the Firebirds have competed in the grueling NEW-6 Conference against the likes of perennial powers Northern Nash, Rocky Mount and Wilson Fike.
But things will get even more difficult for Southern Nash with the latest realignment by the North Carolina High School Athletic Association.
The NEW-6 will now become the Big East, with SouthWest Edgecombe being replace by Hunt -- yet another highly regarded program from Wilson County. More ...
GEOFF NEVILLE, Graphic Sportswriter
Northern schedule released
RED OAK -- The Northern Nash Lady Knights will swing into their 2009 girls tennis campaign with a home match Aug. 17 against Warren County.
Northern Nash's complete ledger is as follows (home matches are listed in CAPS): More ...
Staff Reports
NASH COUNTY FOOTBALL SKEDS
NASH COUNTY -- Listed are this season's varsity football schedules for Nash Central, Northern Nash, Southern Nash and Rocky Mount: More ...
Staff Reports
WHIG-TV to telecast football matchups
ROCKY MOUNT -- WHIG-TV, the Rocky Mount Area's longest running cable access station, has announced that it will carry a full schedule of area high school football games on a tape-delayed basis.
Its "Game of the Week" series will cover 11 games from the Twin Counties area.
WHIG-TV (available on Suddenlink Ch. 17, Windjammer Ch. 19, Digital Ch. 31) will broadcast the games at 10 a.m. each Saturday morning following the contests on Friday evening. More ...
CHARLES ALSTON, Graphic Correspondent
Post 58 awards are handed out
ROCKY MOUNT -- Coleman-Pitt American Legion Post 58 honored its baseball team Sunday evening with a banquet to celebrate the success of the team and to dole out awards to some of its deserving players.
Post 58 (20-6) won the Area I champions for the first time since 1986. It competed in the state tournament in hopes of capturing the state title for the first time since 1973.
However, consecutive one-run losses in its opening two games eliminated Post 58 from the tournament. More ...
CHARLES ALSTON, Graphic Correspondent
Mudcats win on road
JACKSON, TENN. -- Todd Frazier belted a game-winning home run in the top of the ninth inning to catapult the Carolina Mudcats past the West Tenn Diamond Jaxx 6-4 before 946 fans on Sunday afternoon at Pringles Park in a Class AA Southern League baseball matchup.
Carolina (17-27), which was stymied most of the afternoon by West Tenn starter Steve Bray, built the winning surge after a soft line drive was misplayed by first baseman Rich Poythress for a leadoff single by Zack Cozart. More ...
Staff Reports
Nash Arts holds auditions for upcoming comedy play
Nash Arts will be holding auditions for the upcoming comedy about finding romance on-line, "Writer's Café." The play is written by Steven B. Pavelsky of Tarboro and will be directed by Jim Lowdermilk.
When Frank gets a computer for the first time, he is quickly introduced to a cyber-world where people can be what they wish. When the members of the cyber-café, including Von Babe, Sparky, Airgold and Captain Banana decide to meet, the fun really begins.
More ...