Subscribe/Access
Advertisements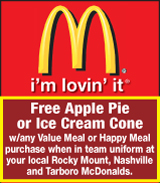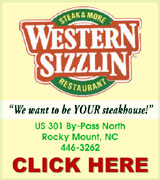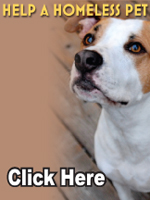 Sections
Member Options
Back
Woman is stabbed during trail ride in Castalia Saturday
An Enfield man is in jail after allegedly stabbing his estranged girlfriend at a trail ride outside of Castalia.
According to Lt. Pat Joyner of the Nash County Sheriff's Office, Carolyn Boukary, 43, of Greensboro, had recently ended a relationship with Cassius Renay Jones, 42, of Enfield. After the break-up, Jones allegedly continued to call Boukary and threatened to kill her.
On Saturday, around 8 p.m., Boukary had attended a horse trail ride on Red Bud Road, near Pullen Pasture Road just outside of Castalia when she saw Jones at the ride. Boukary alerted others that he was her ex and told them that there would probably be trouble. Joyner said that was when Jones reportedly ran at Boukary with a knife and stabbed her several times.
More ...
Amanda Clark, Graphic Staff Writer - 2 opinions posted

Over 1,500 people participated in the 15th Annual Nash County Relay for Life, which was held this past Friday and Saturday in Rocky Mount. Over 400 survivors came out to march around the track for the survivor lap.

Relay raises over $275,000
They celebrated. They remembered. They fought back. And they raised over $275,000 while doing so.
The 15th Annual Nash County Relay for Life was a huge success this past Friday and Saturday, organizers said. Over 1,500 people participated in one of 74 teams to raise money to fight cancer. The goal was to raise $275,000 and one week prior to events, Relay was still $100,000 away from its goal. However, at the end of Relay events on Saturday, $290,000 had been raised.
"Nash County really pulled through," Sherry Harris, one of three chairs for the event, said. "We're hoping to hit $300,000 when everything is said and done and everything is turned in." More ...
Amanda Clark, Graphic Staff Writer
Spring Hope holds retreat to discuss preliminary budget
Spring Hope Town Manager John Holpe presented a preliminary $1.5 million budget to commissioners on Saturday during a special budget retreat.
Holpe said this year's proposed budget was less than last year's budget. On the revenue side, Holpe said the revenues proposed for the 2009-2010 fiscal year are $1,070,823.
"So the budget I'm presenting is $15,787 less than what we adopted last July 1," he said. More ...
Amanda Clark, Graphic Staff Writer
Local woman honored for efforts with food ministry
Nashville's Town Council approved a resolution honoring a local woman for her work with a food bank.
Jackie Richardson was honored in February for her efforts with Mercy Ministries Outreach. The ministry was established in 2004 by Richardson under her church Free Women in Christ United to help provide food for those in need. Since its inception, the ministry has provided food for over 10,000 people.
Richardson said the success of Mercy Ministries is a direct result of all the hard work of volunteers that come out every month and help with the food drive. More ...
Amanda Clark, Graphic Staff Writer
Gearing up
The Friends of the Harold D. Cooley Library are gearing up for the second annual Ladies Luncheon, which will be held on Saturday, May 30 at the home of Barbara and Tim Valentine. Celebrity waiters will cater to the women who attend this fundraising event. Tickets are $50 per person and can be purchased at the library. The deadline to purchase tickets is May 15. Pictured above, Tim Valentine and Betsy Roberson look through the replies from celebrity waiters to see who plans to attend this year's event.
More ...

DOT to hold workshop on railroad crossing closure in Rocky Mount
The N.C. Department of Transportation will hold a citizens' informational workshop on Tuesday, May 5, regarding a railroad crossing closure in Rocky Mount.
The informal meeting will be from 5 to 7 p.m. at Our Lady of Perpetual Help Catholic School's parish hall/cafeteria, located at 315 Hammond St. in Rocky Mount. Citizens are invited to drop in and speak individually with NCDOT officials about project plans, as well as view maps of the proposed project. Comments received during the workshop will be considered as project plans are refined. No formal presentation will be given. More ...

Scout to install security cameras at school as part of Eagle project
A hefty price tag hasn't stopped Spring Hope resident Dalton Barrett from continuing his efforts to install security cameras at his former stomping grounds.
Barrett, a freshman at Southern Nash High School, is working towards his Eagle Scout badge. As part of earning the Eagle ranking, which is the highest ranking a scout can earn, scouts must develop a project that benefits the community.
Barrett said his project idea wasn't hard to come up with. He wanted to give back to Spring Hope Elementary School, the school he attended as a child, and decided to install three security cameras at the school. The cost of the project is around $4,500. Though there will only be three cameras installed, Barrett said the system will have the capability to add six more. More ...
Amanda Clark, Graphic Staff Writer
Nash Health offers skin cancer screenings
While summertime beach vacations spark images of sea, sand and summer sunshine, the great outdoors can also become a breeding ground for skin cancer---the most common form of cancer among Americans. Nash Health Care, in conjunction with dermatologists Dr. Jeff Suchniak and Dr. Cathy Slater, will offer free skin cancer screenings on May 11 and May 21 at the Nash Cancer Treatment Center, headquartered at Nash Day Hospital in Rocky Mount. While the cancer screening is free, reservations are required because space is limited. To schedule an appointment, please call 451-3466. More ...

Local scout buys books for library as part of Eagle project
A local scout has given kindergarten and first grade students more accelerated reading options.
Tyler Leggins recently gave 59 accelerated reading books to Cooley Library as part of his Eagle Scout project. Leggins is a senior at Nash Central High School and a member of Nashville's Scout Troop 76.
Leggins said the idea came to him through his six-year-old cousin, who visits the library on a regular basis.
"My baby cousin goes to the library a lot and there's not a lot of accelerated reading books in his age group," Leggins said. "The library was in need." More ...
Amanda Clark, Graphic Staff Writer
Military News
Army Pfc. Regi Gilmore has graduated from basic combat training at Fort Jackson, Columbia, S.C.
During the nine weeks of training, the soldier studied the Army mission, history, tradition and core values, physical fitness, and received instruction and practice in basic combat skills, military weapons, chemical warfare and bayonet training, drill and ceremony, marching, rifle marksmanship, armed and unarmed combat, map reading, field tactics, military courtesy, military justice system, basic first aid, foot marches, and field training exercises. More ...

Local teens compete in Rocky Mount Junior Miss
Months of hard work for 14 outstanding high school junior girls will come to an end Sunday, May 3, 2009, when Rocky Mount's Junior Miss for 2010 is selected.
The program begins at 2:00 p.m. at the Dunn Center for the Performing Arts on the campus of North Carolina Wesleyan College. Tickets are $15.00 and can be purchased from any contestant or at the door. More ...

BIRTH ANNOUNCEMENT
Ken and Meredith Sawyer of Rocky Mount are proud to announce the birth of their daughter, Sarah Dunn Sawyer, born April 10, 2009 at Nash General Hospital in Rocky Mount. She weighed 7 pounds, 8 ounces and was 20 inches long. More ...

Daughtridge Elected to UNC Board of Governors
Former State Representative and Rocky Mount businessman Bill Daughtridge has been elected to the University of North Carolina's Board of Governors by his peers in the North Carolina General Assembly. Daughtridge served as a State Representative for six years and ran for State Treasurer in 2008.
More ...

Local graduates from Va Tech
A Rocky Mount resident was among those honored at Virgina Tech's fall commencement ceremony held on December 18, 2008 in Cassell Coliseum.
Austin Wiese, of Rocky Mount, received a Bachelor of Science degree in human nutrition, foods and exercise from the College of Agriculture and Life Sciences. More ...

Peachtree Community News
"Helping the Devil" was the title of Pastor Whitehouse's sermon on Sunday. It was based on the scripture from Matthew 16: 21-23. Here Peter, a friend of Jesus, was imploring Him not to suffer the crucifixion. Jesus knew that he must follow the Father's plan so that salvation would be available to all. We sometimes are like Peter, and demand that God's plan make sense before we follow it. The choir sang "Surely the Presence," with Karen Edwards singing the solo. It was accompanied and directed by Jane May, Music Director. The sanctuary flowers were given by Catherine Gupton in memory of her husband, G.B, and her parents, Kate and Ned Wester. More ...
BARBARA HARDISON
Mt. Zion FWB Church News
Sunday was Layman's League Sunday. The men's choir sang "Let's Just Praise the Lord" for the call to worship. Kenneth Parker prayed the prayer of invocation. Algie Jones, Jr. welcomed everyone and led the singing. Hymns of worship were "Leaning On the Everlasting Arms" and "When the Roll is Called Up Yonder". Luther Matthews, Jr. made announcements for the upcoming week. More ...
ROSALENE BASS
Ephesus Community News
On Sunday at Ephesus we observed Sides Appreciation Day. Rev. Jimmy and Mary Ann Sides were recognized for their dedication, encouragement, friendship, and love during their time here while Jimmy was our interim pastor.
More ...
DEBBIE PHILLIPS
Beulah Community News
Well, as we get older it seems like time goes by faster. This Friday night from 5 - 8 is time again for our monthly fish fry at the Beulah Annex on Reges Rd. Please mark it on your calendar. We look forward to seeing you and want to thank you for your continued support. More ...
WILMA ENROUGHTY
Red Oak Community News
The Baptist Men had their annual spaghetti supper on Saturday, April 25. The supper was a big success thanks to lots of men and women working and lots of people purchasing the delicious spaghetti plates. Funds raised will be used for missions and mission offerings. More ...
SUZY PEARCE
Fisher is recipient of Environmental Stewardship Award
Linda Fisher, a beef producer from Nashville, was honored as the 2009 North Carolina Environment Stewardship Award winner at the N. C. Cattlemen's Conference recently held in Hickory, North Carolina.
Fisher has done a tremendous job in protecting and enhancing the environment as well as the cattle industry. According to Fisher, she still has a lot that she wishes to accomplish with respect to the stewardship of her family farm. She is a tireless supporter of the agricultural industry and is a role model for her fellow producers. More ...
Contributed Article
Bits & pieces, plus fun things to do in an elevator
Once again, the Soapbox Inbox/Notebook/Folder of Stuff is needing a good cleaning out. Thanks to all who pass things along, make suggestions and offer ideas for the column. Those of you who do so without wielding a baseball are appreciated even more.
Also note that you can make comments on the Nashville Graphic website and you can get additional free content and participate in discussions at www.soapboxcolumn.blogspot.com.
Let's take 'em in bit sized pieces: More ...
Mike Brantley - 2 opinions posted
Congratulations to Relay teams on a successful year
You don't have to travel far to find someone that has had an experience with cancer. It could be through your own personal experience or through someone you know but everyone has a story to tell about cancer. On Friday and Saturday, thousands of people with stories gathered at the Rocky Mount Athletic Stadium to share those stories but more importantly, to fight to find a cure so more of those stories could have happy endings. More ...
Amanda Clark
Annexation fight isn't racial, it's just bad government
Dear Editor:
There are those within the communities of Nash and Edgecombe Counties plus members from the Rocky Mount City Council that desire to make the fight about forced annexation a racial issue. Why does the fight about forced annexation have to be a racial issue? Why can't it be just what it is, a fight about a bad North Carolina Statute and a bad decision by a small group of individuals? More ...
Letters to the Editor: - 1 opinion posted
Boys Scouts to soon celebrate 100 Years of Scouting
Dear Editor:
The Boy Scouts of America (BSA) is quickly approaching a tremendous milestone in history. In February of 2010 the Boy Scouts of America will be celebrating "100 years of Scouting". On February 8, 1910, William Boyce, a publisher from Chicago, was the founder of the Boy Scouts of America (also referred to as Scouting/USA). This program has continued to grow and expanded into three separate divisions currently. The divisions are as follows: Cub Scouts-Boys from 1st Grade through 5th Grade, Boy Scouts-Boys aged 11-18th birthday, and the Venturing Program-Young Boys and Girls aged 14-20. As you can tell by the wide variety of ages the BSA is a great opportunity for many of the young people of today. More ...
Letters to the Editor:
Current abstinence program is at risk
Dear Editor:
For the past 13 years the "Worth Waiting 4" abstinence program has partnered with the Nash-Rocky Mount School System to provide our young people with a positive message about sexual abstinence and making healthy choices as teens. The program has received outstanding reviews from students, parents, teachers and administrators. Many young lives have been touched with this life-changing message. However, this positive message for our youth is now threatened by a recently introduced bill in the General Assembly. The "Healthy Youth Act-HB88" is a radical attempt by Planned Parenthood and Equality NC (the state's largest homosexual advocacy group) to change our current abstinence until marriage program. This bill would open up the door to teaching students that any "committed relationship" is equivalent to marriage. This means the standard would be changed from a "risk elimination" approach to sex education to a "risk reduction" one. The "risk reduction" approach is a dangerous way to counsel teens about sexual activity. It basically breeds promiscuity and increases the possibility of sexually transmitted diseases and unwanted pregnancy. More ...
Letters to the Editor:
NO LUCKY 7 FOR SNHS
BUNN -- High school fast-pitch softball is a game that consists of seven innings.
But Bunn needed just one big frame to secure a 7-4 home victory last Wednesday against backyard rival Southern Nash.
The non-conference foes usually meet earlier in the season, but a previous event was postponed because of poor weather.
Clear but windy skies welcomed Southern to Bunn for the much-anticipated matchup. More ...
Geoff Neville, Graphic Sportswriter
Lady Knights Get Best Of Bunn
RED OAK -- The last time Northern Nash and Bunn met on the girls soccer stage, the Lady Knights easily potted seven goals in the first half of a contest as part of the Franklinton Shamrock Classic in March.
That event was played in torrential rain and was called off at halftime because of the poor weather.
Mother Nature couldn't have been more cooperative for the rematch, which was held last Friday afternoon at the NNHS Field in Red Oak. More ...
Geoff Neville, Graphic Sportswriter
Northern shuts out Bulldogs
RED OAK -- Senior Kimberly Williams scored the lone goal of the match at the 59-minute mark as Northern Nash defeated Nash Central by a 1-0 margin in a key NEW-6 Conference girls soccer matchup last Wednesday on the NNHS campus.
Williams found the back of the net off a rebound of Morgen Lewis' initial attempt.
Northern Nash keeper Ally Glover needed to make just two saves overall as the Lady Knights held Nash Central without a shot in the second half. More ...
Staff Reports
For A Good Cause
ROCKY MOUNT -- When you look at it, the real winner in last Tuesday's Rocky Mount-Northern Nash Faculty Basketball Challenge was Relay for Life.
But on the court, the sporting winners were the Gryphons in a 49-31 victory. Keith Barnes coached Rocky Mount, while Grover Battle guided the Northern Nash team.
About 300 fans attended and watched coaches and faculty members try to defy time and turn back the clock with their basketball prowess. More ...
Charles Alston, Graphic Correspondent
NEW-6 action heats up, Northern defeats RMHS
ROCKY MOUNT -- The last time Rocky Mount was shut out, it eventually went on to win a state title.
Wilson Fike pulled off that feat in a 1-0 blanking in the regular-season finale for both teams last season.
This season, however, Northern Nash senior lefty Tyler Joyner wanted to leave something for the Gryphons to remember him by.
His performance last Thursday night was indeed memorable. More ...
Charles Alston, Graphic Correspondent
NC Wesleyan honors student-athletes
ROCKY MOUNT -- The North Carolina Wesleyan Department of Athletics honored its 2008-2009 athletic teams and student-athletes on April 21 in the Dunn Center on the NCWC campus.
Major awards of the night went to Athletes of the Year Brittany Insley of volleyball and Antti Saari of men's tennis, while volleyball's Sydney Bens and baseball's Zollie Woodlief were named Student-Athletes of the Year. More ...
From Staff Reports
NASH COUNTY REC REPORT
NASH COUNTY -- Listed are updated results and standings for the Nash County Parks and Recreation Department's softball/baseball leagues: More ...
Staff Reports
HIGH SCHOOL MUSICAL 2
Nash Central High School will perform High School Musical 2 Thursday, April 30 through Sunday, May 3 at the Imperial Center in Rocky Mount. Showtimes are 7 p.m. for Thursday, April 30, Friday, May 1 and Saturday , May 2 and at 2 p.m. on Sunday, May 3. Tickets are $5 in advance or $8 at the door. For ticket information call 451-2860. The show is directed by Joanna Hale. High School Musical 2 is the sequel to HS Musical and takes the East High Wildcats gang through summer vacation.
More ...

ROBERT HENRY PRINCE
OXFORD - Robert Henry Prince, 76, a resident of 4221-C Old Route 75, Stem, died Saturday, April 18, 2009 at his home. More ...

RACHAEL LEONARD BROOKS
Rachael Leonard Brooks, 95, passed away Thursday, April 23, 2009. She was born March 1, 1914 in Nash County, daughter of the late Henry G. Leonard and Gertrude Winstead Leonard. More ...