Subscribe/Access
Advertisements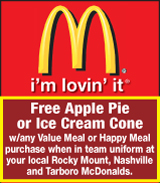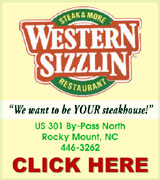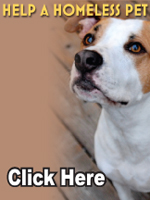 Sections
Member Options
Back
Oak Level continues its fight against annexation
The Oak Level Community Against Forced Annexation (OLCAFA) is continuing its fight against the City of Rocky Mount.
Betty Edmondson, President of the OLCAFA, said the petition for appeal was recently filed against the City of Rocky Mount in Nash County Court.
"We filed February 9 in Nash County Superior Court," Edmondson said. "We had six claims against them that we feel like we can win in court." More ...
Amanda Clark, Graphic Staff Writer - 3 opinions posted

Colonel Larry Hinton

Larry Hinton honored
"The key to leadership is sincerity. Leadership has to come from the heart and soul."
Larry Hinton, a Nashville native who served in the Air Force for over 20 years and who also served on Nashville's Town Council, was honored Monday for not only coining the above quote but for living by its words.
The Joint Veterans Committee honored Hinton Monday morning at the Veterans Memorial at Jack Laughery Park in Rocky Mount for his service to the United States Air Force. Hinton, who was born and raised in Nashville, joined the Air Force in 1969 and served until 1993. More ...
Amanda Clark, Graphic Staff Writer
N-RMS sees increase in dropouts
Although the state showed a decrease in high school dropouts in 2007-08, Nash-Rocky Mount Schools (NRMS) had a slight increase. For last school year, the NRMS dropout rate was 6.76%, with 386 students, out of around 5,000 students enrolled in grades 9-12, leaving school.
That compares to 373 and in 2006-07, 411 in 2005-06, 349 in 2004-05, and 329 in 2003-04. When the figures add those dropping out in grades 7 and 8, the total number of dropouts for last school year in the NRMS system increases to 408, a rate of 4.76%. More ...
Michele A. Cruz, Graphic Correspondent
Nashville man celebrates 100th birthday
Looking at Burell Hill, you may not believe he recently celebrated his 100th birthday. But Hill is quick to tell you, he certainly is 100 years old.
"Everyone says I look so young but I don't see where I look so young," Hill said.
Hill celebrated 100 years on January 5. Born in the Griffins township in 1909, Hill has spent a majority of his life right here in Nashville and said he has enjoyed living in Nashville.
"Nashville's been a good place to live," Hill said. More ...
Amanda Clark, Graphic Staff Writer - 1 opinion posted
RM-Wilson Airport earns safety award
An emergency drill held at The Rocky Mount-Wilson Regional Airport last year has earned the airport the Federal Aviation Administration's highest honor.
The airport was recently recognized by the FAA with the FAA Airport Safety Mark of Distinction.
Hans Hess, Airport Manager, came before Nash County's Board of Commissioners earlier this month to announce the award and to publicly thank Nash County Emergency Services for its help in the drill, which was held in September. More ...
Amanda Clark, Graphic Staff Writer
Firefighters charged with setting fires
Two Stanhope Volunteer Fire fighters were arrested and charged with burning abandoned buildings.
According to the Nash County Sheriff's Office, Christopher Lee Averette, 23, of Bailey, and Christopher Wayne Finch, 20, of Wilson, were arrested on February 5 in connection with four fires that occurred last year. More ...

Nash-Rocky Mount Public Schools educators attend NCCAT Seminars
CULLOWHEE—Cynthia S. Carpenter, who teaches at Southern Nash Middle School, recently served as a candidate support provider for a seminar at the North Carolina Center for the Advancement of Teaching. She attended the seminar as a Golden LEAF support provider sponsored through an award to NCCAT from Golden LEAF Inc. of Rocky Mount. More ...

H.E.A.T. hosts child safety seat check
A new addition to the Nash County Sheriff's Office has helped reduce accidents on the Interstate by up to 50 percent. The team hopes with continued education and enforcement, that number will grow.
The Nash County Sheriff's Office Highway Enforcement Awareness Team, or H.E.A.T., became effective in April 2008, thanks to a $340,000 grant from the Highway Safety Program. The grant funded the purchase of equipped cars, training and four officers. The grant is good for four years. More ...
Amanda Clark, Graphic Staff Writer
Louisburg native joins pharmacy staff at Ward Drug Company in Nashville
NASHVILLE – Ward Drug Company of Nashville, and compounding pharmacist Gary Glisson recently announced that Julie Parrish Leonard of Louisburg has joined its pharmacy staff at the Nashville pharmacy.
Leonard has lived most of her life in Franklin County, attending Louisburg High School and pursuing her BS In Pharmacy at the University of North Carolina at Chapel Hill. More ...

COLLEGE BRIEF
John William Lucas of Rocky Mount was recently named to the Dean's List at Wake Forest University. More ...

MILITARY BRIEF
Army Pvt. Sharekia Knight has graduated from basic combat training at Fort Jackson, Columbia, S.C. More ...

BIRTH ANNOUNCEMENTS
Jackson Spencer Boykin
Jennifer and Wayne Boykin of Rocky Mount announce the birth of their son, Jackson Spencer Boykin who was born January 27, 2009 at Heritage Hospital in Tarboro. He weighed 7 lbs., 15 oz. and was 21.5" long at birth. More ...

Beulah Community News
Beulah Church of Christ has a really special event coming up this Saturday night, Feb. 21 at 6 p.m. The Watchman Quartet will be bringing some great inspirational music that will be enjoyed by all who attend. Please come and join us. Refreshments will follow at the fellowship hall. We look forward to seeing a lot of our friends there. We have no strangers at Beulah, only friends we haven't met yet. More ...
WILMA ENROUGHTY
Peachtree Community News
On Sunday morning Pastor Whitehouse continued his sermon, begun last Sunday on the topic, "Why Is Life So hard?' His sermons were based on II Samuel 2-3. God Had chosen David to be king of Israel but still David had to overcome many adversaries in order to ascend the throne. God doesn't work according to out time table. Pastor Whitehouse used a quote from Philip Yancy_"Faith is believing in advance what will only make sense in reverse". More ...
BARBARA HARDISON
Ephesus Community News
On Sun., Feb. 8, the Ephesus Youth Praise Team met with the Praise Team at Gold Valley Church of God as their team mentored our group. Everyone had a great time and a special thanks goes to the Praise Team at Gold Valley for giving their time to mentor our youth. More ...
DEBBIE PHILLIPS
Deltas continue tradition of serving the community
The Rocky Mount Alumnae Chapter of Delta Sigma Theta Sorority, Inc. continues to service this area in 2009. Highlights of this year include the Annual Founders Day Service presented to the public and Jabberwock 2009 being planned by the Jabberwock Steering Committee. More ...

Rep. Stewart appointed Vice Chair of committee
Rep. Randy Stewart of Nash County has been appointed Vice Chair of the Committee on Commerce, Small Business and Entrepreneurship. He was also assigned to serve as a member of several other critical committees that will have important roles in the House of Representatives this session. More ...

What exactly are we stimulating?
Does it even matter how much it costs anymore?
I am, of course, referring to the "Economic Stimulus Bill" of 2009. Once you start talking about hundreds of billions of dollars, it gets beyond my comprehension.
Admittedly — as many teachers at Southern Nash and later, Atlantic Christian College can attest — my math isn't always so good. But I do think the last total I saw mentioned on the Economic Stimulus Bill amounted to the United States spending $1 million a day for the next 3,000 years. More ...
Mike Brantley
Centennial birthday interviews are quite inspiring
Turning 100 is something I'm pretty sure I'll never get to experience but recently I had the pleasure of sitting down with a Nashville man and asking him a couple of questions about turning 100.
Burell Hill turned 100 years old in January. When I first walked into his home, he was sitting in a recliner and he looked up and smiled at me. I thought I may have been in the wrong home because Mr. Hill certainly didn't look 100. But he assured me he was 100. More ...
Amanda Clark
NOW SET FOR THE STATE
WINTERVILLE -- Thirteen proved to be a lucky number last weekend for Nash County at the annual Class 3-A Regional Wrestling Tournament.
That's the number of performers who earned Top-Four finishes at the regional, which allowed them to qualify for the Class 3-A State Finals.
Nash Central's qualifiers ere Jacob Robinson (125), Steven Luper (145) and Donny Wacenske (171). More ...
Geoff Neville, Graphic Sportswriter
Nash Swimmers Wrap Up Season
CHAPEL HILL -- Nash County's prep swimmers capped off another excellent season with several strong performances at last Saturday's Class 3-A State Swimming Championships.
The event was held at Koury Natatorium on the campus of the University of North Carolina-Chapel Hill.
Swimmers from Nash Central, Southern Nash and Rocky Mount took part in the annual championships. More ...
Staff Reports
Northern will open March 2
RED OAK -- Northern Nash High School's 2009 boys tennis campaign will begin March 2 with a home, non-conference showdown against the Warren County Eagles.
First serve will be at 4 p.m. at the NNHS Courts.
NN's complete worksheet is as follows (home matches are listed in CAPS): More ...
Staff Reports
RM Tops Central In Finale
ROCKY MOUNT -- Nash Central's boys basketball team had the NEW 6 Conference regular season title wrapped up. All the Bulldogs wanted to do was to put a bow on it with a sweep of all its league opponents with a perfect 10-0 record.
Rocky Mount's squad wasn't about to let that happen last Friday night.
The Gryphons, playing their best basketball of the conference season, ruined Senior Night for the Bulldogs with a 67-52 victory. Rocky Mount never trailed in the contest. More ...
Charles Alston, Graphic Correspondent
Sumler selected for basketball showcase
NASH COUNTY -- Nash Central High School senior wing Trey Sumler has received one of the state's most prestigious hoops honors -- a spot in the 2009 North Carolina-South Carolina Boys All-Star Basketball Game.
Sumler will compete for the North Carolina squad at the annual event, which will be held March 21 at Socastee High School in Myrtle Beach, S.C. More ...
Staff Reports
NEW-6 Conference Hoops Tournament opens
PINETOPS -- Rocky Mount High School's boys basketball team may be getting hot at just the right time.
The Gryphons won their sixth straight contest Monday night by blasting Southern Nash 87-52 in the first round of the NEW 6 Conference Tournament at SouthWest Edgecombe.
Rocky Mount (14-10) will face No. 2 seed Wilson Fike (15-5) in the semifinals this evening. More ...
Charles Alston, Graphic Correspondent
Wrestling Finals slated for the Joel Coliseum
WINSTON-SALEM -- The Lawrence Joel Veterans Memorial Coliseum will be the site this weekend for one of the biggest single high school sporting events in the Southeast.
The North Carolina High School Athletic Association's annual state wrestling championships are scheduled for Friday and Saturday, bringing together over 600 of the state's best prep grapplers for two full days of intense competition. More ...
Staff Reports
North Carolina Wesleyan clubs defeated on hardwood
GREENSBORO -- The men's and women's basketball teams of Greensboro College earned a USA South sweep of visiting North Carolina Wesleyan last Saturday afternoon in Hanes Gym.
In the women's game, the Pride led by as many as 21 in the second half en route to a 69-52 victory, while in the men's game, Greensboro overcame a 14-point deficit over the final five minutes to steal a 69-68 victory. More ...
Staff Reports
Buffaloes will appear on television segment
NASH COUNTY -- Kenny Buffaloe, former Nash County resident and Kyokushin Karate instructor, and his 9-year- old son, Christian will be featured on a segment of "The Tar Heel Traveler" on WRAL-TV 5 at 5:55 p.m. this Thursday.
Kenny Buffaloe started his formal training in Kyokushin Karate under Grand Master S. Oyama from Japan over 40 years ago. More ...
Staff Reports
NASH COUNTY REC REPORT
NASH COUNTY -- Listed are last weekend's results from the 2009 Nash County Parks and Recreation Department's Youth Basketball League: More ...
Staff Reports
Hurricanes announce camp dates
RALEIGH -- Paul Strand, Youth and Amateur Hockey Coordinator, has announced the schedule for the Carolina Hurricanes Summer Hockey Camps.
The camps, now in their 11th year of operation, will be held in late July and early August at the RecZone, the Hurricanes' official practice facility, and will include appearances by Hurricanes players and coaches. More ...
Staff Reports