Subscribe/Access
Advertisements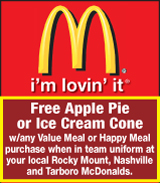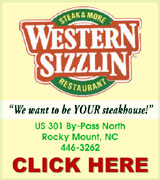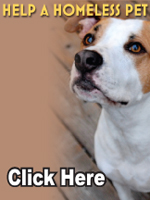 Sections
Member Options
Back

HICKS

Louisburg duo nabbed for murder
Two Louisburg men are in jail after being charged with the murder of a Castalia man.
The body of 50-year-old Stanley Chi was found in his home at 11390 Red Bud Road in Castalia in September with a gunshot wound.
According to Lt. Pat Joyner of the Nash County Sheriff's Office, investigators arrested 23-year-old Darrell Maurice Hicks and 24-year-old Jermaine Antwaun Drake, both of Smooth Rider Road in Louisburg and charged them with first degree murder, first degree burglary and armed robbery. More ...

THREE-WAY CRASH
An accident on Eastern Avenue Monday night left three people in serious condition and four others injured.
According to the North Carolina Highway Patrol, a 2000 Honda, driven by Raymond Fulghum of Sims, was traveling west on Eastern Avenue just in front of Walmart when the vehicle went over the concrete median into the eastbound lane. A 1996 Honda, driven by Jessica Renee Evans of Nashville and a 2005 Nissan, driven by Lindy Short Brewer of Rocky Mount, were traveling east on Eastern Avenue and both steered to the right to avoid colliding with Fulgum's vehicle. More ...
Amanda Clark, Graphic Staff Writer
Nashville approved for $1million
The Town of Nashville will soon begin work on its downtown redevelopment project after receiving word on Tuesday that it had received a $1 million CDBG grant.
The potential for a $1 million grant was first announced in July 2007. Steve Player, of the Wooten Company, told board members there was a grant available that would assist the town in revitalizing, or enhancing, the pedestrian environment in the downtown area. The grant would also aid in streetscape improvements in downtown and facade improvements to downtown businesses. In order to receive the grant, the town had to have commitment from private investors. As part of the grant, $3 is invested from the private sector for every $1 of grant money. More ...
Amanda Clark, Graphic Staff Writer
Nash County Fire celebrates 50 years
The cost of saving lives has increased tremendously over the past 50 years. Gas was around 25 cents a gallon in 1958. Today it's at $2.00 a gallon. Fifty years ago, a new fire truck could cost as little as $3,500. Today, fire departments can consider themselves lucky to buy a new truck for $350,000. But in 50 years, the impact of a firefighter has remained priceless.
The Nash County Fire Association celebrated 50 years of service at a special banquet on Friday night. Coopers Fire Department celebrated its 50-year anniversary on Saturday. More ...
Amanda Clark, Graphic Staff Writer
Roy Cooper pens first book
Growing up in Nash County was so memorable for Roy Cooper that he decided to write a book about it. Cooper's first book "Between the Creeks" was released in September. On Thursday, Cooper will sign copies of his book and talk a little about his experiences writing and living the stories inside.
Cooper said his retirement from the law field is what led him to write a book. After 48 years in the general practice of law, Cooper said he worried that he would not have anything to do. More ...
Amanda Clark, Graphic Staff Writer
Charges against Nashville man upgraded to first degree murder
The charges against a Nashville man accused of shooting his girlfriend during an argument were upgraded to first degree murder, the Nash County Sheriff's Office announced last week.
Twenty-one-year-old Daniel Gregory, who lived at 3576 S. NC 58, was arrested after authorities were called to his home on November 7 in reference to a possible shooting. Upon arrival, Nash County Sheriff's deputies found Gregory's girlfriend, 27-year-old Lindsay Marie Glore dead in the home with a gunshot wound. More ...
By Amanda Clark, Graphic Staff Writer
Spring Hope Board approves $10,000 for library improvements
After some discussion, Spring Hope's Board approved a budget amendment allowing the library $10,000 at its meeting last Monday night.
Town Manager John Holpe told board members that $10,000 had been put aside in the 2007-2008 budget, which ended June 30, 2008, for repairs to the library. The total estimated cost of the repairs is between $23,000 and $25,000. More ...
By Amanda Clark, Graphic Staff Writer
Castalia seeks community input on zoning regulations
Castalia commissioners announced last Tuesday that they are seeking citizens who are willing to help craft the town's new zoning ordinances. Mayor Ellene Leonard said that the town plans to work in conjunction with John Morck of the NC Department of Commerce in order to revise and update the town's existing ordinances and zoning regulations. More ...
By Amelia Harper, Graphic Correspondent
NRMPS presents Transition to Kindergarten Family Nights
Nash Rocky Mount Public Schools will present its Child Ready program/Transition to Kindergarten Family Nights 2008-2009 on several upcoming dates. Light refreshments will be served. Child care will be provided only for toddlers. Babies stay with parents. Preschoolers will participate in activities. The dates follow: More ...

President of Annexation Coalition speaks to OLCAFA
Doug Aitken, President of the Fair Annexation Coalition, met with committee members of the Oak Level Community Against Forced Annexation (OLCAFA) on Monday night to discuss the groups ongoing fight against being annexed into the City of Rocky Mount. Aitken brought another member of the Fair Annexation Coalition to a community meeting on Tuesday night at Nash Central High School to further discuss the group's efforts. More ...
By Amanda Clark, Graphic Staff Writer
School Board reviews designs for new high school
Fanning Howey (FH) and Oakley Collier (OC) architectural firms presented prototype designs for consideration to the Nash-Rocky Mount Schools (NMRS) board Monday night. NRMS board chairman Evelyn Bulluck advised the board to think about the information presented and be prepared to vote at the December meeting. More ...
By Michele A. Cruz, Graphic Correspondent
Local receives American FFA Degree
Carly Coggin received the American FFA Degree at the 81st National FFA Convention in Indianapolis on Saturday, October 25, 2008. It is the highest degree awarded by the National FFA Organization and recognizes Carly's demonstrated leadership abilities and outstanding achievements in agricultural business, production, processing and service programs. More ...

Mt. Zion FWB Church News
Brother Bob welcomed everyone to Sunday school. Caleb Whitford read the scripture verse for today. Thank you , Caleb. He is a new Christian and a willing worker. More ...
ROSALENE BASS
Peachtree Community News
On Sunday morning Pastor Whitehouse delivered the concluding segment of his sermons on "The Infamous Christian Runoff". The scriptural basis for the sermons was Romans 14: 1-12. He observed that "humility' is required above all other virtues in the acceptance of others. True believers in Christ can let Him deal with those who disagree with us. The choir sang "What a Friend we Have in Jesus", directed and accompanied by Jane May, Music Director. More ...
BARBARA HARDISON
Ephesus Community News
The youth met at 5 p.m. on Sunday with a good group, lots of energy, trying to keep their leaders young and having lots of exercise. They have made some exciting plans for Nov. and Dec. Mark your calendars for Nov. 30 to attend the "Hanging of the Greens". More ...
LOTTIE LOU DICKENS
Red Oak Community News
Larry Hill received the Marine Corps League Distinguished Citizen Award on Nov. 7. The award was presented to Larry by Vince Tesoro, commandant of area league detachment #1262 during the Marine Corps Birthday Ball at the Community Center in Farmville. More ...
SUZY PEARCE
Grave marking ceremony to honor native
The Halifax Resolves Chapter, North Carolina Society, Sons of the American Revolution will sponsor a grave marking ceremony, Saturday, November 22, 2008 at 2:00 p.m. for Marcum Cooper of Nash County. The location is at Peachtree Lane just off of Rose Loop Road. For additional information call 459-4946. More ...

Military News
Navy Seaman Recruit Brandon J. Atkinson, son of Sheila D. McDougal of Middlesex recently completed U.S. Navy basic training at Recruit Training Command, Great Lakes, Ill. More ...

Brantley kids back in The Soap Box
I can always tell that people love reading my column by the comments they make when I run into them on the street.
"You should write more," they'll say, as my ego begins to soar, "about your kids. A lot more. And, uh, less about, ah, what's on your mind. THEY seem real smart." More ...
Mike Brantley - 1 opinion posted
"Between The Creeks" made me yearn for grandma's home cooking
I began reading Roy Coopers new book "Between the Creeks" right when it came out. I was about halfway through when life took over and I laid the book down somewhere at home and it somehow got misplaced. I recently recovered it and finished it. And all I can say is "ahhhhh." It was exactly the stress reliever I needed. More ...
Amanda Clark
We need change in NC annexation laws
Dear Editor:
The state needs to change the way that they do annexation, because there are only a few states in the United States that do forced annexation on their books. The state should find a better way to solve this problem, so the affected residents can vote if they choose to be annexed in the city limits (that is democracy). We made a change on Nov. 4, now the state needs to change their laws on forced annexation. More ...
Letters to the Editor:
Reader protests proposed annexation
Dear Editor:
I am writing in protest of the proposed annexation of the Oak Level area, and of the other areas in the proposal. The intention of the 1959 annexation law was to provide for the health, welfare and safety of the public. Times have greatly changed since 1959. Everyone has indoor plumbing and running water. Across the state, municipality after municipality has abused this law by forcing annexation on communities who have services as good if not better than what a city can provide. I believe this is true in our case. More ...
Letters to the Editor:
Youth speaks out on forced annexation
Dear Editor:
My name is Austin Moore. I am 9 years old. I live in the forced annexation area of Nashville. My mom is working very hard to fight this, her and many others. I have been studying about Kings this year in my Heritage Studies. I would like to share this with the City of Rocky Mount. This is from my Heritage Studies book: More ...
Letters to the Editor:
Early childhood education is critical
To the Editor,
Another school year is underway for North Carolina children. Most of these children are ready for school. They'll do well in kindergarten and they're on their way to succeeding in the years ahead. More ...
Letters to the Editor:
History will always need its first draft
On Nov. 5, I remembered all over again why I love newspapers.
As fast as presses around the world could crank them out, newspapers trumpeted in the largest possible font the outcome of the most historic presidential election of our lifetime – of any lifetime, perhaps. More ...
Beth Grace
SN's Future Camel
STANHOPE - Even if athletics had not been part of the equation, Alyse Hall still may have decided to attend Campbell University.
That's how strongly Hall felt about Campbell's lofty academic reputation.
But when the Campbell women's basketball coaching staff began to show an interest in Hall, her address for the next four years all but became finalized. More ...
Geoff Neville, Graphic Sportswriter
Players sign with colleges
NASH COUNTY -- About 16 months ago, both Northern Nash pitcher Tyler Joyner and Rocky Mount outfielder Brian Goodwin, as rising juniors, announced their verbal commitments to play college baseball.
Last week, they stayed true to their word by putting it in writing.
Both, now seniors, signed national letters of intent to those schools. Joyner, who grew up an East Carolina sports fan, signed with the Pirates and head coach and Rocky Mount resident Billy Godwin. More ...
Charles Alston, Graphic Correspondent
Season closes at Nash Central
KINSTON -- A wet, foggy night saw Nash Central's playoff hopes come to a disappointing end with a 14-6 loss to Kinston in the first round of the NCHSAA 3-A football playoffs last Friday at Viking Field.
The Bulldogs saw an anticlimactic season conclude much too early. Nash Central had won five in a row, then suffered a two-game forfeit, and dropped three straight NEW 6 Conference contests to finish fourth in the league. More ...
Charles Alston, Graphic Correspondent
Southern will open Nov. 25
STANHOPE -- Southern Nash High School's boys and girls basketball squads will begin their 2008-09 worksheet next Tuesday with a road contest at D.H. Conley in Pitt County.
SN will play its first home game Dec. 2 against Wilson Hunt.
Southern's complete schedule is as follows (home games are listed in CAPS): More ...
From Staff Reports
Rocky Mount routs Jacksonville
ROCKY MOUNT -- You could say Jacksonville's defense was pretty peeved at Rocky Mount's offensive unit last Saturday night as the two teams fought it out in their NCHSAA 3-A first-round football playoff matchup.
But the Gryphon offensive team had another enemy of sorts on a rainy and cold Saturday evening -- the Gryphon defense. More ...
Charles Alston, Graphic Correspondent
HIGH SCHOOL GRID SCORES
NASH COUNTY -- Listed are the first-round results from the North Carolina High School Athletic Association State Football Playoffs: More ...
From Staff Reports
Wesleyan wraps up campaign with home victory
RED OAK -- The Battling Bishop football team of North Carolina Wesleyan College celebrated its 2008 Senior Day last Saturday afternoon with a dominating 35-3 win over Greensboro College in the regular season finale for both squads at Death Valley on the campus of Northern Nash High School. More ...
From Staff Reports
ECU releases baseball signees
GREENVILLE -- Eleven high school seniors have committed to play baseball at East Carolina University in 2010, head baseball coach Billy Godwin announced last week.
The latest group of prep standouts will enroll at ECU in the fall of 2009 and will take the diamond for the Pirates in 2010. More ...
From Staff Reports
Nash Arts talent show is a success
NASHVILLE – Nash Arts held its third annual Nash County's Got Talent contest last week, narrowing contestants down to ten who performed Friday night for the winning spot in this year's competition.
The last performer of the evening, twenty-two-year-old Sirena Pitt of Rocky Mount, won this year's event singing a Jennifer Hudson song from the Dreamgirls movie, Love you I do. As winner she was awarded $1,000 from Nash Arts. More ...

ROOSEVELT HART
ROCKY MOUNT - Roosevelt "Nut" Hart, 65, passed away Monday, November 10, 2008 at his residence. More ...