Subscribe/Access
Advertisements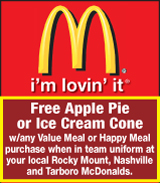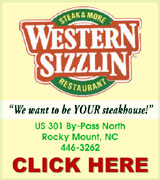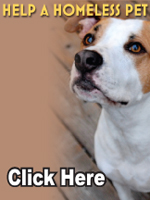 Sections
Member Options
Back
Locals reflect on historical election
On November 4, 23,013 Nash County residents played a part in history as they cast their vote for Barack Obama, and by midnight, the nation had elected its first African American President.
John McCain won Nash County by just 647 votes but in the end, North Carolina and the nation chose Obama. Initially when results were in, the race wasn't as close, with McCain leading in Nash County with 22,068 votes over Obama's 18,848. A computer error resulted in an an additional 5,500 votes being recovered. Nash County Elections Director John Kearney said the error was quickly found and the results were updated. More ...
Amanda Clark, Graphic Staff Writer - 2 opinions posted
Local man charged in shooting girlfriend
A Nashville man was charged with second degree murder after his girlfriend was shot in their home.
According to the Nash County Sheriff's Office, deputies were called to 3576 S. NC 58 in reference to a possible shooting. Upon arrival, deputies found 27-year-old Lindsay Marie Glore dead in the home with a gunshot wound. More ...

Momeyer opens new Town Hall
John Windley remembers growing up at 4811 Momeyer Way fondly. On Saturday, he shared some of his memories with Momeyer residents, Town Council and Planning Board members as his former home was celebrated as the new Town Hall for the Town of Momeyer.
The Town of Momeyer was incorporated on June 10, 1991. For years, the town has shared office space with the Momeyer Volunteer Fire-Rescue Department. In April 2007, the town purchased the former home of Russell and Blonnie Windley.The home, built in 1951, was renovated into office space for the town. The town moved into its new 1,600 square foot office in June. More ...
Amanda Clark, Graphic Staff Writer
Local vet celebrates birthday on Veterans Day
Each year on Veterans Day, Billy Ray Robbins remembers the three men he joined the United States Army with. And even though November 11 also serves as Robbins' birthday, he said he spends more time remembering his fellow soldiers than celebrating his own special day.
"It's just another day I wake up and say thank you," he said.
Robbins said he initially joined the Army on a dare. More ...
Amanda Clark, Graphic Staff Writer
Celebrity Ben Jones to visit Cooley Library
A former "Dukes of Hazzard" star will visit Nashville's Cooley Library Thursday for a book signing of his new book, "Redneck Boy In The Promised Land: The Confessions of "Crazy Cooter."
Ben Jones, who may be better known for his role of "Cooter" on the famous "Dukes of Hazzard" show, will read excerpts from his book Thursday at 6 p.m. at the library. More ...
1 opinion posted
Coopers Fire to celebrate 50th anniversary
Coopers Fire and Rescue will celebrate 50 years on Saturday, November 15 with special activities for the family.
An open house will be held from 10 a.m. until 2 p.m. with the fire safety house and kid's activities. A then and now exhibit will also be on display showing the history of Coopers Fire and Rescue. The Sheriff's Department will also be on hand with a display. The East Care helicopter is also scheduled to visit. More ...

Military News
Army Pvt. Samuel G. Pridgen has graduated from the Infantryman One Station Unit Training at Fort Benning, Columbus, Ga. The training consists of Basic Infantry Training and Advanced Individual Training.
During the nine weeks of basic combat training, the soldier received training in drill and ceremonies, weapons employment, map reading, tactics, military courtesy, military justice, physical fitness, first aid skills, and Army history, core values and traditions. Additional training included development of basic combat skills and battlefield operations and tactics, and experienced use of various weapons and weapons defenses available to the infantry crewman. More ...

N-RMS receives clean audit report
The Nash-Rocky Mount Schools (NRMS) administration received a clean audit opinion for fiscal year 2007-08 from Dixon Hughes at the board meeting last Monday night. An auditor gives a clean opinion to a company when financial statements fairly present the company's financial condition, position, and operations—the best report given by an external auditor.
NRMS board chairman Evelyn Bulluck and vice chairman Bob Jenkins congratulated the administration and finance department on receiving such a great report. Board member Franklin Lamm asked that the school secretaries be commended on their part in making this possible. More ...
By Michele A. Cruz, Graphic Correspondent
City refuses to change annexation vote venue
More than 50 citizens appeared in the Rocky Mount City Council Chambers to express their concerns over the involuntary annexation issue and to request that the time and place for the final vote be changed in order to accommodate more of the citizens who will be affected by the vote. Citizens asked that the December 18 meeting of the Rocky Mount City Council be held at 7:00 pm. instead of 4:00 pm. They also asked that the meeting be moved to a larger venue. More ...
By Amelia Harper, Graphic Correspondent
Local organizations honor fallen officers
Two local oranizations hosted a special dedication service for fallen police officers in Nash and Edgecombe Counties.
The North Carolina Fraternal Order of Police Lodge #46 and the Blue Knights North Carolina XXI held a dedication service Saturday morning at the Nash County Courthouse honoring 10 officers who lost their lives in the line of duty. More ...

NCMS to host book fair
Nash Central Middle School will host a book fair November 10th thorugh November 18th with a family night planned for November 13th from 6-8 p.m.
This book Fair from Scholastic is to help put books into the hands of students and to raise funds for more current books in the school's library. More ...

Nash County Blood Drives for November 2008
Monday, November 17 from 3 until 6:30 p.m. at Nash Correctional, 2869 US 64 Alternate, Nashville.
Tuesday, November 18 from 12 p.m. until 4 p.m. at RJE Telecom, LLC, 2736 N. Wesleyan Blvd, Rocky Mount. More ...

Nash Community College appoints Spring Hope resident as Trustee
Nash Community College is pleased to announce that Patricia B. Weeks of Spring Hope was recently appointed to the Board of Trustees by the Nash County Board of Education. Mrs. Weeks is a homemaker and has been elected to serve her first term on the board of trustees for Nash Community College. She is actively involved with the Daughters of the American Revolution-Colonel Polk Chapter, a non-profit, non-political volunteer women's service organization dedicated to promoting patriotism, preserving American history, and securing America's future through better education for children. More ...

Brooklyn Community News
This year the parents in Nashville didn't have to send their kids out on the streets for Halloween. They could send them to church. Fellowship Church on Highway 58 in Nashville offered a trick-or-treat alternative called "A Walk Through The Bible". More ...
LENA SESSOMS
Mt. Zion FWB Church News
We had several away traveling today. Our attendance was down to 79, but it was good to study the Word together. Brother Bob's thought for today was "Praying, The closest distance between your knees and the floor." The scripture that inspires this thought: (I Thessalonians 5:17, 18) "Pray without ceasing... In everything give thanks for this is the will of God in Christ Jesus concerning you." More ...
By ROSALENE BASS
Red Oak Community News
Congratulations to Kevin and Michelle English on the birth of their son, Brayden Christopher, born on Sunday, Oct. 26 and weighing 7 lbs. 11 oz.! Proud grandparents are Wayne and Donna Coleman and David and Joyce English. More ...
SUZY PEARCE
Peachtree Community News
This week-end's revival proved to be a spiritual renewal for all of the Peachtree folks who attended. Dr. Andrew Wakefield is a renowned Bible scholar and a master teacher who is an Associate Professor of New Testament and Greek at the Campbell University School of Divinity. His ministry to Peachtree this week-end is gratefully acknowledged. Dr. Wakefield made the stories from Joshua come alive. More ...
BARBARA HARDISON
Beulah Community News
We want to thank everyone who came to the monthly Beulah Church of Christ fish fry on Friday night. It was one of the largest amount of friends attending and we hope you all enjoyed the food and fellowship as much as we enjoyed having you. Also thank all those who gave their time to help make it possible. May God bless you all. More ...
By WILMA ENROUGHTY
Ephesus Community News
Doug Coppedge led the agenda during the worship hour on Sunday morning.
The church flowers were given by Mr. and Mrs. Chris Sandifer and Lawrence in honor of all veterans and in memory of Daniel C. Lawrence. More ...
LOTTIE LOU DICKENS
Local youth compete at State Fair
Brittany Alford & Mr. Jack Conclusion – Brittany won American Quarter Horse Association Youth 14-18 Grand Champion (award received to the horse and rider with the most points accumulated in all classes in the riders age group) for the State Fair AQHA Days On Mon. and Tues. Oct. 13 - 14. More ...

Too soon to say goodbye - my heart is broken
I was about six years old when my sister Carol brought home a "dude" with bushy black hair, a beard and a mustache. I remember the introduction.
"Whaddaya say there, Gus?" asked the man in polyester.
"My name's not Gus," I replied. "It's Michael."
"Well, you look like you ought to be called Gus. Or maybe Lonnie." More ...
Mike Brantley - 2 opinions posted
We should treat everyday like Veterans Day
On Tuesday, November 11, America celebrated and honored its veterans. Veterans Day is a day that honors military veterans. And although it's a day that is certainly needed, everyday should be considered Veterans Day. After all, many veterans have made the ultimate sacrifice just so that we can celebrate such a day. More ...
Amanda Clark
Reader speaks out about Rocky Mount's proposed forced annexation
Dear Editor,
Forceful annexation is not "The American Way." It is just Wrong with a capital "W".
It is stealing from the people, taking something that is not yours. Keeping us at the mercy of your hands, which are forcefully pushing us to the bottom. We chose not to live with-in the city limits although, we do support the city. We shop in Rocky Mount which helps the city strive and grow. There is no need for what they are doing to us. More ...
Letters to the Editor:
Missing dog rescued, seeking owner
Dear Editor,
A small, blondish, brown dog, weighing approximately 10-15 lbs. was running back and forth across First Street in Nashville by the cemetery on Friday night, November 6. Sometimes she would actually sit in the road. Many passersby would swerve or brake sharply to miss her. There was one nice family in a car that stopped and tried to get her, then many other cars were also trying and both directions for a short time were stopped. A man and his wife helped me 'grab' the dog as she sat on the 64 bridge. More ...

Learn from the past, don't live in it
Last Tuesday night will go down in the history books for generations to come to read about. The United States of America elected its first African-American President to lead our country, Barack Obama.
We made history both here at home and abroad. The U.S. has been a hot topic in newspapers and on news stations overseas. More ...
Jo Anne Cooper
Defensive Master
RED OAK - Here's how good the boys soccer season was this fall for the Northern Nash Knights:
Adam Wesche, NN's top defender, almost outscored the Knights' opposition for the entire campaign.
Wesche racked up a team-high 15 markers, while the Knights only gave up 20 -- the lowest per-goal average in school history.
Wesche, a fullback, was a rock on defense and an opportunist on offense for Northern, which claimed the NEW-6 Conference regular season and tournament championships. More ...
Geoff Neville, Graphic Sportswriter
Smith Steps Down At Northern Nash
RED OAK -- Wins and losses didn't bring an end to Chad Smith's career as head football coach at Northern Nash.
The opportunity to become a better father and husband did.
Some fast realizations of life came to light to Smith, 29, earlier this football season and that exposure eventually led him to turn in his resignation early Monday morning. More ...
Charles Alston, Graphic Correspondent
Playoffs looming in Nash
NASH COUNTY -- The football lights will remain on in Nash County for at least one more week.
Rocky Mount, in fact, could possibly keep them on for the next month if it keeps winning, while Nash Central will be letting someone else pay the light bill -- at least this Friday. More ...
Charles Alston, Graphic Correspondent
Rocky Mount wraps up league crown
ROCKY MOUNT -- Rocky Mount junior back Marquavis Alston had missed the last game and a half with chronic migraine headaches.
Last Friday night, he was giving NEW 6 foe Wilson Fike headaches.
Alston made his return to the Gryphons' lineup special as he racked up 154 yards rushing and scored four touchdowns in leading No. 2-ranked Rocky Mount to a 52-7 thumping of the Golden Demons on Senior Night last Friday. More ...
Charles Alston, Graphic Correspondent
Wesleyan will host matchups
ROCKY MOUNT -- North Carolina Wesleyan College has announced that the Battling Bishop men's soccer program has been chosen to host the First Round of the NCAA Division III Tournament.
The Bishops (15-3-1), who will be making their third consecutive appearance in the tourney, will face off against rival Virginia Wesleyan College (11-6-2) Thursday at 1 p.m. at Scalf Field.
The winner of Thursday's game will travel to Emory University (16-1-0) on Sunday for a 1 p.m. match-up with the Eagles. More ...
From Staff Reports
NC Wesleyan shatters marks during road victory
FERRUM, VA. -- Junior Bo Jordan became the first North Carolina Wesleyan quarterback in program history to turn in a 300-yard passing game with his performance last Saturday at Ferrum College.
Jordan completed 18-of-26 attempts for a record 311 yards as his Battling Bishops cruised to a 41-14 victory over the Panthers on the road. More ...
From Staff Reports
Nash County closes out undefeated campaign
STANHOPE -- It was a cold and rainy day at Southern Nash High School last Saturday when the Nash County, J/V Baby Birds attempted to finish the season undefeated vs. the Wilson Boys and Girls Club.
The players and coaches were excited for the game to be played, but the weather would be more of an issue then expected.
Still, Nash County was able to wrap up its unblemished campaign with a 14-6 decision. More ...
From Staff Reports
MARY BAINES HALE
ROCKY MOUNT - Mary Baines Hale, 71, passed away Wednesday, November 5, 2008. She was born June 4, 1937 in Nash County. She was the daughter of the late Walter and Annie Baines. She was preceded in death by one son, Alfred "Jay" English; sisters, Janie Sills and Nellie Valentine; and brother, James Baines. More ...

JOHN WHEELER LATHAM, JR.
MOMEYER - John Wheeler Latham, Jr., 56, passed away, Sunday, November 2, 2008. He was born September 15, 1952 in Lenoir County. He was preceded in death by his father, John Wheeler Latham Sr. More ...

ROSANNA H. LYNCH
ARCOLA - Rosanna H. Lynch, 81, passed away Wednesday, Nov. 5, 2008. Funeral service was held Monday, Nov. 10 at 2:00 at Pleasant Grove Baptist Church. More ...