Subscribe/Access
Advertisements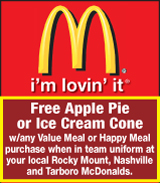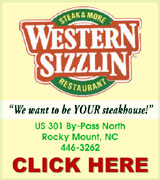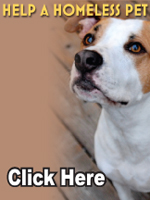 Sections
Member Options
Back
Nashville woman is charged with murder
A 22-year-old Nashville woman has been charged with first degree murder in the death of her 23-month-old child.
The Nash County Sheriff's Office received information on Thursday, June 5 that a 23-month-old child had been taken to Pitt County Memorial Hospital with skull injuries. The child, Mikayla Manning, had swelling on the brain, along with other injuries consistent with child abuse. More ...
By Amanda Clark, Graphic Staff Writer - 3 opinions posted
Castalia agrees to buy water from Nash County
At a special meeting Monday night, Castalia's commissioners decided unanimously to work with Nash County "to attempt to provide an alternative bulk water supply" to the town of Castalia. The town and county will now move forward with water supply plans according to a "Memo of Understanding" (MOU) agreement. This opportunity hinges on securing two grants to be able to provide this service.
Mayor Ellene Leonard clarified that this agreement is in regard to water supply only and not sewer service, and the county agreed to strike number two from the MOU, which included sewer. More ...
By Michele A. Cruz and Amelia Harper, Graphic Correspondents
CLASS OF 2008
Over 1,000 seniors graduated Saturday from Nash-Rocky Mount Schools. Pictured above, Southern Nash students (from L-R) Jtienne Richardson, Danielle Puckett, Jeff Rapoza and Leon Pulley give fellow student David Sharpe a lift before graduation services. More ...

Merchants voice concern over Farmer's Market
A Spring Hope business owner is unhappy with the town's new Farmer's Market.
Joe Wilkinson, who owns an antique shop downtown, said the Farmer's Market is creating a parking problem downtown. Wilkinson told board members on Monday night that on Friday, there was no parking in downtown because of the market. He added that the lack of parking affected not only his business, but several downtown businesses. More ...
By Amanda Clark, Graphic Staff Writer - 3 opinions posted
Local fire departments assist with wildfires
Nash County firemen have offered their assistance in fighting wildfires that now span three North Carolina counties.
According to Scott Rogers, Nash County Assistant Fire Marshall, assistance was requested Saturday morning for engines and brush units to assist in Hyde County. Rogers said a team of 14 firefighters, two engines, a tanker and a brush unit were sent to assist. That team, which consisted of firefighters from Momeyer, Spring Hope, Red Oak and Sharpsburg, came back late Sunday night. More ...
By Amanda Clark, Graphic Staff Writer
Timothy Stewart named director of local B&G Club
Timothy Stewart remembers the youth center he attended as a child with fondness. The center gave him a place to go after school and provided him with many opportunities as a kid.
Now, as an adult, Stewart will try to provide those same opportunities to kids at Nashville's Boys and Girls Club.
"I used to love going to the club," Stewart said "Those experiences have helped me become what I am today." More ...
By Amanda Clark, Graphic Staff Writer - 1 opinion posted
Nashville cancels Cobb Hill Infill project
Nashville's Town Council unanimously agreed to cancel the Cobb Hill Infill project after being unable to contact the project administrator.
The decision was made during the board's regular meeting last Tuesday night and was brought up during the town's budget retreat in May. Town Manager Preston Mitchell told council members the project, which was started in 2003, has been on hold for several years because the town has had trouble getting in contact with the administrator of the project administrator, Marvelo Gay. More ...
By Amanda Clark, Graphic Staff Writer
Rocky Mount fireman passes away
A Rocky Mount fireman has passed away after returning from an evening jog.
Firefighter and Emergency Medical Technical Clayton Earl Marrow collapsed at his Greenville home Wednesday evening following a jog in his neighborhood. After attempts to revive him, his girlfriend called 911 and began CPR. More ...
By Amanda Clark, Graphic Staff Writer
Six arrested for stealing lawn mowers, trailers
Six Rocky Mount men were arrested last week for stealing lawn mowers and trailers.
According to Nash County Sheriff Dick Jenkins, Nash County has seen an increase in lawn mowers and trailers over the past few weeks.
Jenkins said investigators noticed two vehicles carrying trailers with lawn mowers last week. "The became suspicious and stopped the vehicle," Jenkins said. More ...
By Amanda Clark, Graphic Staff Writer
Castalia plans new sewer study
At the regular town business meeting on June 2, Castalia commissioners approved a resolution to seek a Rural Center Planning Grant to complete a new sewer study. The study will be conducted by Mark Russell, a civil engineer with Mack Gay Associates. More ...
By Amelia Harper, Graphic Correspondent
Local graduate completes leadership program
Sharon Huneycutt, a resident of Red Oak, graduated on May 9, 2008 from East Carolina University as a North Carolina Principal Fellow. One of only seventy-one Principal Fellows selected statewide to participate in this rigorous, two-year program; Mrs. Huneycutt completed all coursework and a ten-month full time internship in two years, while earning a masters in School Administration degree. More ...

Local youth reels in rare catch – sets state record
RALEIGH - A last minute decision to go fishing with his mother netted a 13-year-old from Rocky Mount a new freshwater fish state record.
Travis Jackson reeled in a 4-pound, 15-ounce redear sunfish from a private pond in Edgecombe County on May 19, using a worm as bait. The fish measured 15 1/16 inches in length and 18 1/8 inches in girth. More ...
(Contributed)
DAR Micajah Pettaway Chapter
The Daughters of American Revolution MICAJAH PETTAWAY CHAPTER met May 15, 2008 at the Benvenue Country Club for a 12:00 noon luncheon. Chapter Regent Margaret Barnes thanked hostesses Martha Strange (Chairman), Kathy Jones, Beth Watson, Kathleen Thurman and Sylvia Andracchio. Regent Martha led the Rituals, U. S. flag pledge and American's Creed. More ...
By DEE LONG
Beulah Community News
I hope everyone is doing alright and being careful in this extremely hot weather. Many of you have been attending graduation of your children and grandchildren and other loved ones. Ryan Seawell graduated from NC School of Science and Math and will be attending NC State University. Ryan is the son of Karen Seawell, the grandson of Mary Lee and James Sidney "Stump" Bass. He is the great grandson of Mrs. Lorraine Hedgepeth and the late Vanoy Hedgepeth. They are all so proud of him! More ...
By WILMA ENROUGHTY
Ephesus Community News
Next Sunday will be Father's Day, show love to Dad in a special way.
Vacation Bible school will be held at Ephesus church on June 22-27 from 5:30 - 9:00 p.m. There will be a class for all ages. You will have Bible stories, crafts, motivational music, food and games. Come, bring your friends and relatives. Kim May and Scott Strickland are leading VBS this year. More ...
By LOTTIE LOU DICKENS
Mt. Zion FWB Church News
Last Tuesday was "Museum Day" for 16 of our seniors. Our first stop (by appointment) was Spring Hope Museum. The theme at the present is "Great Grand Mama's kitchen. One of the small rooms was well stocked with an old wood stove, pots, pans, kettles, bowls, dishes and all kinds of cooking utensils. More ...
By ROSALENE BASS
Red Oak Community News
Congratulations to Mary and Steve Jones who were united in marriage on Saturday, June 7 at Red Oak Baptist Church! More ...
By SUZY PEARCE
Bouquets, brickbats and soap box leftovers
It is exciting times at my house these days — the first-born male has potty trained himself.
Lest you think I exaggerate, the boy, a.k.a. Kent, has had no interest whatsoever in ditching the diapers. We've tried psychology, bribery — you name it.
Then one morning, Kent strolls into the living room, diaper in one hand, underpants in the other. More ...
Mike Brantley
Library's fundraiser was a grand event
A few weekends ago, the Friends of the Library hosted a ladies luncheon event at Cooley Manor. It was a pretty neat event and when I first heard about it, I was excited because it meant I'd get a chance to see this Cooley Manor everyone talks about. More ...
Amanda Clark
It's time to hold tobacco industry accountable
Dear Editor:
Every day another 1,000 kids become regular, daily smokers, and one-third of them will die prematurely as a result. Joe Camel might be a scheme of the past, but the tobacco industry continues to find ways to target children through product design and advertising. More ...
Letter to the Editor: - 1 opinion posted
Mount-Ain Top
ROCKY MOUNT - Most coaches will go on record as saying that nothing comes out of a loss. Rocky Mount head baseball coach Pat Smith certainly would be one of them.
But the longtime coach who recited over and over in the preseason that he didn't have a true No. 2 pitcher, found something in a loss to Wilson Fike late in the season that may have been the biggest key to Rocky Mount's run to the NCHSAA 3-A state baseball title. More ...
By Charles Alston, Graphic Correspondent
BHS star inks with Wesleyan
BUNN -- One of the first glimpses of Veronica Cannady's scoring potential came in eighth grade, when she racked up over 50 points in a basketball contest for the Bunn Middle School Lady Bulldogs.
But Cannady's offensive arsenal wasn't truly on display again until her senior year at Bunn High School. More ...
By Geoff Neville, Graphic Sportswriter
Stephenson Sails Away To Meredith
RED OAK -- Experiencing a torn anterior cruciate knee ligament always changes the life -- and perspective -- of an athlete.
Northern Nash's Ally Stephenson can attest to that.
When Stephenson's knee gave out on a defensive shift during a late-season game this winter against Southern Nash, she thought her basketball career was over. More ...
By Geoff Neville, Graphic Sportswriter
All-NEW 6 standouts selected
NASH COUNTY -- The NEW 6 Athletic Conference awarded conference championships plaques this past spring to Northern Nash in softball, Southern Nash in boys tennis and Wilson Fike in girls soccer.
Northern Nash catcher Melissa Williams was saluted as the Softball Player of the Year, while Southern Nash No. 1 singles standout Michael Barnes was honored as the Tennis Player of the Year. More ...
From Staff Reports
Pirates players picked in MLB Draft
GREENVILLE -- East Carolina right-hander Justin Bristow was the lone Pirate taken on day one of the 2008 Major League Baseball Amateur Draft Thursday when the Chicago Cubs selected him in the fifth round with the 161st overall pick.
Bristow, a native of Richmond, Va., is the eighth highest draft pick in ECU history and the 19th Pirate drafted since 2003. More ...
From Staff Reports
Maybin paces Mudcats
ZEBULON -- Cameron Maybin went two for three, including a first inning home run to lead the Carolina Mudcats past the Jacksonville Suns 3-1 Sunday afternoon at Five County Stadium in a Class AA Southern League baseball matchup.
Willie Glen pitched four shutout innings in a surprise start for Carolina after Ryan Tucker was sent up to make his major league debut for the Florida Marlins. More ...
From Staff Reports
NFL Development Camp is coming to county
ROCKY MOUNT -- For the second straight summer, the National Football League is coming to Rocky Mount High School.
Beginning Monday, June 16, the NFL is sponsoring its High School Player Development Camp at the school. The camp, for rising sophomores through rising seniors from the Twin Counties area, will run through Thursday each day from 5:30 p.m. to 8:30 p.m. in the school's main gym. Players must bring a helmet and workout clothing. More ...
By Charles Alston, Graphic Correspondent
Art exhibit and sale opens at Mims Gallery
The Mims Gallery at Wesleyan College is host to a special art exhibition and sale of the Farmer - Morrison Collection through August 3. Co-hosted by Wesleyan and the Farmer-Morrison Curator Katherine Hyatt Creekmore there will be a reception for the collectors Friday, June 20 from 7-9 p.m. with a complimentary wine bar and live piano music by Butch El Ramey. More ...

Cherry Hill student concert is June 15
The Cherry Hill spring concert series concludes with the annual student concert at 3 p.m. June 15.
Each year promising young musicians are selected to play a classical concert at the antebellum concert venue. This year's offering is especially exciting as it features 15-year-old classical clarinetist Charlton Holt and six other young artists from Wake County, some with ties to Warren County. More ...

CYNTHIA MARIE JEANS
FORT PIERCE, FLORIDA - Cynthia Marie Jeans, Age 66, formerly of Franklin County, passed away June 1, 2008 in Florida. More ...