Subscribe/Access
Advertisements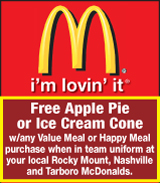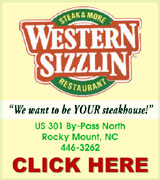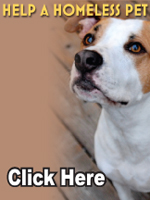 Sections
Member Options
Back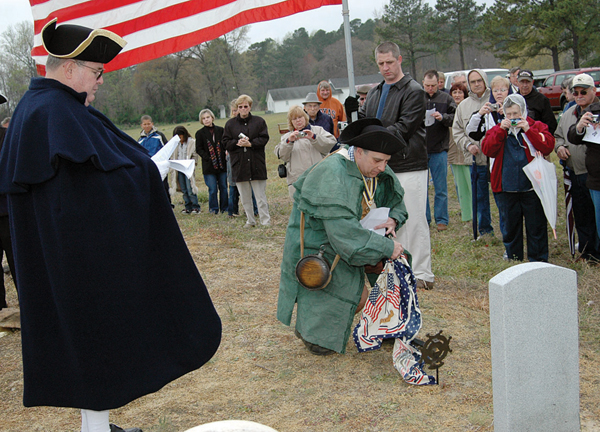 DEDICATION CEREMONY - Steve Avent, NCSSAR District Vice President, kneels to unveil the grave marker that was placed at the gravesite of Patriot Francis Rackley. Standing, left, Ron Jones, President of the Halifax Resolves Chapter, NCSSAR.

American Revolutionary War soldier is honored by family
NASHVILLE - An American Revolutionary War soldier was honored at his gravesite just outside of Nashville Saturday.
Descendants of Francis Rackley, Sr. joined members of the North Carolina Society Sons of the American Revolution, who sponsored the dedication ceremony of the SAR Patriot Grave Marker. More ...
By Jo Anne Cooper, Graphic Publisher - 1 opinion posted
Citizen comments on unsafe bridge
A Nashville citizen concerned over an unsafe bridge in town asked council members on Tuesday night if they could get the bridge replacement schedule pushed forward any.
Ellen Bobbitt, a resident of Indian Trails in the Winwood Subdivision, told council members that Nashville's fire trucks took twice as long to respond to incidents in Winwood because they had to detour around the bridge on First Street Extension that takes you directly to the subdivision. More ...
By Amanda Clark, Graphic Staff Writer - 1 opinion posted
Murphy's opening day still on hold
Construction on Murphy USA is complete but the gas station is waiting on finishing up a stormwater pond before setting an opening date.
According to Nashville Town Manager Preston Mitchell, Murphy USA and Smithfield's Chicken 'N Barbecue went in together to put in the stormwater pond. Currently, they are working on putting in storm water cells. More ...
By Amanda Clark, Graphic Staff Writer
Spring Hope Town Hall opens Friday
The Town of Spring Hope will celebrate its new town hall facility with a ribbon cutting/open house this Friday from 2 to 4 p.m.
Employees spent last week moving into the new facility at 118 W. Railroad Street, where the old building once stood. The 5,200 square foot facility will also house Spring Hope's Police Department along with a meeting room for town council. More ...
By Amanda Clark, Graphic Staff Writer
James Finch Chevrolet in Bailey closes after 32 years
BAILEY - James Finch Chevrolet in Bailey will soon be closing the doors of its dealership in Southern Nash County.
Owners Lucy Finch and Bridget Finch Tyson said due to unfortunate circumstances, including the sudden passing of Mr. James Finch, they have decided with great sadness to close the doors of the Bailey location. More ...
By Jo Anne Cooper, Graphic Publisher
Brantley takes honors at photo competition
Michael Brantley of Brantley's Studio in Nashville captured several top honors recently at the Professional Photographers of North Carolina print competition and the Southeastern Professional Photographers Association affiliate judging. Both events were held in Durham. More ...

Belflower, Thomas wed
Amy Elizabeth Belflower and Jeremy Lee Thomas were united in marriage March 15, 2008, in an afternoon ceremony at First Christian Church in Farmville. The Rev. Paul J. Allen IV officiated the 2 p.m. ceremony. More ...

Stallings, McDougald wed
Anna Damara McDougald and Jeffrey Scott Stallings were united in marriage on Dec. 29, 2007 in an afternoon ceremony at the Longview Center in Raleigh. The Rev. Neusom Holmes officiated the 5 p.m. ceremony. More ...

ENGAGED
Ruth H. Morris and David D. Morris Jr., both of Morehead City, announce the engagement of their daughter, Jennifer Lee Morris of Raleigh to Bradley Craig Jones of Raleigh, son of Mr. and Mrs. James C. Jones of Red Oak. A June 14 wedding is planned at Red Oak Baptist Church. More ...

ENGAGED
Mr. and Mrs. Jon Kevin Shaw of Rocky Mount announce the engagement of their daughter, Kelly Fay Shaw, to Robert Blake Sorie, son of Mr. and Mrs. Ricky Dale Sorie of Nashville. A 2 p.m. wedding is planned for June 7 at Dawson Baptist Church in Enfield. More ...
1 opinion posted
Braswell Library hosts Champagne and Chocolates
The Friends of Braswell Memorial Library is bringing back an old and popular tradition: Champagne and Chocolates. For years, this gala event was the Friends' major fund raiser. Now, after a hiatus of six years, Champagne and Chocolates is back! More ...

NASH COUNTY RELAY FOR LIFE NEWS
Next Team Captain's Meeting - April 3. Thurs. @ 6:30 Englewood Baptist Church. Remember the top 4 teams that have turned in the most money by this date will have their team name on the back of our T-shirts this year! Save your clear plastic 2 liter drink bottles and bring as they are needed for our luminaries. Kids Walk Registration deadline is also Thursday, April 3. More ...

Glisson re-elected to board of United Drugs
PHOENIX, AZ --- United Drugs, a leading national independent pharmacy cooperative, recently announced the re-election of incumbent 2008 Board Chair, Mr. Gary Glisson, R.Ph, FACA, FIACP to an unprecedented third term.
Gary Glisson is the owner of two pharmacies, Ward Drug Co. in Nashville, and Healthwise Pharmacy in Greenville. More ...

MILITARY BRIEF
Army National Guard Pfc. Milton B. Jones Jr. has graduated from the Food Service Specialist Advanced Individual Training course at Fort Lee, Petersburg, Va. More ...

Peachtree Community News
On Sunday Morning the sanctuary flowers were given in memory of Eric Reid Vick, by Brent Griffin. Eric was a staff sergeant with the US Army who lost his life in Iraq on April 1, 2007. His parents, Reginald and Faye Vick, his family and friends grieve and honor his memory. More ...
By BARBARA HARDISON
Ephesus Community News
Rev. Tony Futrell's message on Sunday morning was "Living Smart," taken from Luke 10:38-42. In all things, we need to work smart. More ...
By LOTTIE LOU DICKENS
Red Oak Community News
Girls in Action leaders enjoyed a "Super-Duper Salad Supper" at the Elm Grove Community Building on March 28. The emphasis for the night was on becoming super leaders, going above and beyond the ordinary. The leaders had a great time learning and sharing through a variety of activities. Thank you to the leaders of Elm Grove Baptist Church who assisted with the event. Audrey and Suzy Pearce are the GA/CiA consultants for the North Roanoke Baptist Association. More ...
By SUZY PEARCE
Castalia Baptist & Community News
Castalia Baptist welcomes Josh Harvey to our church membership through baptism. Easter Sunday Dan & Teresa Shaw and their son Blake Lott were baptized together. Our prayers and support to all of them is extended from their church family at CBC. More ...
By KATHY FREEMAN-ROBLES
Beulah Community News
At Beulah Church of Christ, we had a really inspirational prayer vigil last week. It began Friday at 12 noon and lasted until Saturday at noon. Everyone who participated really was blessed, and really felt a special closeness to God. Sunday, many members were commenting on how much it really meant to be a part of the vigil. More ...
By WILMA ENROUGHTY
Mt. Zion FWB Church News
Today was a good day in the Lord. We had 108 in Sunday school, four visitors, one new members and a larger attendance for morning worship. More ...
By ROSALENE BASS
We're being held hostage to price gouging
We're being held hostage.
No, there are no guns pointed at us, and we're not bound and tied, locked up in a facility by masked men.
But we as a nation are being held hostage by oil and health insurance companies. More ...
Jo Anne Cooper
Brittany Highs, Lows
WILSON - Northern Nash had never won at The Brittany For The Girls Soccer Tournament heading into last Friday's renewal of the annual event.
But the Lady Knights quickly erased that trend, scoring three goals in the first 10:03 en route to defeating Elizabeth City Northeastern by a 6-1 margin at Gillette Park. More ...
By Geoff Neville, Graphic Sportswriter - 1 opinion posted
Nash Central stopped by Beddingfield
WILSON -- Nash Central had defeated Beddingfield by two goals early in the season, so chances appeared good that the Lady Bulldogs would be able to pick up a victory -- for the first time in school history -- at last Friday's renewal of The Brittany For The Girls Soccer Tournament. More ...
By Geoff Neville, Graphic Sportswriter
SNHS drops heartbreaker to Rosewood
WILSON -- Having fun for a good cause -- and displaying sportsmanship in a competitive environment -- are two of the chief goals of the annual Brittany For The Girls Soccer Tournament at Gillette Park.
That doesn't mean, however, that the sting of losing goes away -- especially during a close setback. More ...
By Geoff Neville, Graphic Sportswriter
Northern defeated on court
RED OAK -- Northern Nash's boys tennis squad was topped twice last week in NEW-6 Conference action.
Last Tuesday, the Knights tangled with league titan Southern Nash and were shut out by a 9-0 margin.
Two days later, NN took on backyard rival Nash Central and home and lost 7-2 to the Bulldogs. More ...
From Staff Reports
Nash clubs duel in NEW-6
STANHOPE -- Before the 2008 season started, Rocky Mount head baseball coach Pat Smith was most concerned about his starting pitching.
After four-year starter Jim Leggett, he was unsure how his staff would round out. More ...
By Charles Alston, Graphic Sportswriter
RM Invitational Tourney scheduled
ROCKY MOUNT -- An early Easter can cause all sorts of problems for high school baseball coaches trying to plan a spring baseball tournament.
Rocky Mount's Pat Smith knows this all too well. More ...
By Charles Alston, Graphic Correspondent
Wesleyan a winner in conference action
DANVILLE, VA. -- Junior Justin Batts recorded the game-winning RBI on both Saturday and Sunday to help lead his North Carolina Wesleyan Battling Bishop baseball squad to a USA South sweep of host Averett University. More ...
From Staff Reports
Pirates take two of three against UCF
ORLANDO, FLA. -- Justin Bristow worked eight innings of scoreless ball and struck out a career-high eight batters en route to his fourth win of the season as East Carolina took game three of the Conference USA series against No. 19 UCF 10-1 at Jay Bergman Field Sunday afternoon. More ...
From Staff Reports
KATHLEEN GRIGG WRIGHT
Kathleen Grigg Wright, 84, passed away Monday, March 24, 2008. She was born August 30, 1923 to the late George Ivey Grigg and wife, Johnnie Shuford Grigg. In addition to her parents, she was preceded in death by her husband, Woodrow W. Wright. More ...

WILFRED F. EVANS, SR.
Wilfred F. (Chief) Evans, Sr. passed away on Tuesday, March 25, 2008. A former resident of the Sandy Cross Community and Daytona Beach, Fl and currently of Rocky Mount, he was the first of 10 children born to Wilfred and Dorothy Evans on May 27, 1934 in Sharon, CN. More ...

LOUISIANA RICHARDSON BATTLE
NASHVILLE – Louisiana Richardson Battle, 92, died Tuesday, March 25, 2008. Funeral services were held March 28 in the Richardson Funeral Home chapel with the Rev. Robert Hedgepeth officiating. Burial followed in the Forest Hill Cemetery. More ...

HORACE BOONE
NASHVILLE – Horace Boone, 61, died Friday, March 28, 2008. Funeral services were held on March 31 at Pine Chapel Baptist Church with the Rev. Robert Hedgepeth officiating. Burial followed in the Pine Chapel Church cemetery. More ...

THADDEUS EDWARDS
CASTALIA – Thaddeus L. Edwards, 53, died Tuesday, March 25, 2008 in Baltimore, Md. Graveside services will be held Thursday, April 3, at 2 p.m. at Pine Forest Memorial Gardens in Wake Forest. More ...

KAY GROUNDS
NASHVILLE – Kay Frances Grounds, 63, died Thursday, March 27, 2008. Funeral services were held March 29 at Mill Branch Primitive Baptist Church. More ...

JAMES WHITE
NASHVILLE – James Henry White, 81, died Sunday, March 23, 2008. Funeral services were held March 31 at William Toney's Funeral Home Chapel in Spring Hope. More ...

HERBERT RAY WALKER, SR.
August 6, 1939 ~ March 30, 2008
ROCKY MOUNT – Herbert Ray Walker, Sr., 68, of Whitakers, NC, died on March 30, 2008. He was born August 6, 1939 to the late James Franklin and Virginia Carroll Walker of Rocky Mount. More ...