Subscribe/Access
Advertisements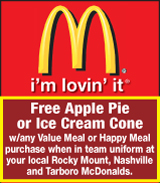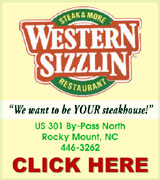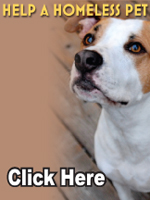 Sections
Member Options
Back
Defense claims murder a result of alcohol abuse
The murder trial for James Wesley Stallings began Monday morning in Nash County Superior Court.
Judge Milton Fitch Jr. is presiding in the case against Stallings, who is accused of first degree murder in the shooting death of Freda Medlin. Stallings is pleading not guilty. If convicted, Stallings could face life in prison. More ...
By Amanda Clark, Graphic Staff Writer - 2 opinions posted
Area communities mourn loss of Finch
Bailey and Nashville businessman James Madison Finch, 71, passed away last Thursday, October 4, 2007.
Finch moved to Bailey from Franklin County over 31 years ago to open a Chevrolet dealership. But most anyone you talk to about him will tell you, he brought more than just a business to Bailey, he brought a commitment to his community. More ...
By Jo Anne Cooper, Graphic Publisher
Pumpkin Festival
Gabriel Hodges, 18 months, takes a break from the festivities to enjoy his new toy Saturday at Spring Hope's Pumpkin Festival. Hodges is from Florida and was visiting his aunt, Anita Young, of Spring Hope. More ...
1 opinion posted
Board mulls prohibiting funeral homes, churches in business district
Spring Hope's Board is looking at amending an ordinance that could prohibit funeral homes and churches from locating downtown.
A public hearing on the issue was held Monday night. The hearing was for either changing the conditional use for churches and funeral homes to a special use or not allowing churches and funeral homes altogether. More ...
By Amanda Clark, Graphic Staff Writer
Local teacher charged with attempted murder
A Northern Nash teacher is in jail after allegedly shooting her boyfriend following a domestic argument.
According to Rocky Mount Police Captain Martin McCoy, Brenda Dean Wilkins, 42, of Whitakers allegedly shot John Robert Moore, of 538 Dexter Street, Rocky Mount following an argument. More ...
By Amanda Clark, Graphic Staff Writer
Police crack down on 18-wheeler parking
Nashville Police are issuing warnings to drivers of 18-wheelers parking on Nashville streets overnight.
According to Nashville Police Chief Bill Creech, truck drivers are parking their vehicles in residential areas of town as well as along Railroad Street. Creech said the town has an ordinance that prohibits large trucks from parking along the right of way. More ...
By Amanda Clark, Graphic Staff Writer - 1 opinion posted
Partnership receives state award
North Carolina Prevention Partners recently recognized "Friends Unraveling Nutrition" (F.U.N.) as a model program to promote healthy lifestyles, reduce childhood obesity and increase physical activity in middle school students at the Annual NC Prevention Awards Ceremony. More ...

Business Expo luncheon is Oct. 11
ROCKY MOUNT – One of the nation's most respected economists will be the keynote speaker at the annual Rocky Mount Area Chamber of Commerce Business Expo Luncheon on October 11, 2007. More ...

2007 Spring Hope Pumpkin Festival
The Shiloh Red Hats Society ride through downtown Spring Hope in a red and purple float on Saturday. The hour-long parade brought a variety of floats from all over the county. More ...

Red Oak Community News
Several from Red Oak Baptist Church joined with the women in B-Dorm at Fountain Correctional Center on Oct. 1 for the monthly Adopt-a-Dorm Bible Study. Suzy Pearce led the study, "If You Want to Walk on Water, You've Got to Get Out of the Boat!" Others participating included Audrey Pearce Jean Mellor, Jean Stalling sand Marilyn Boone. More ...
By SUZY PEARCE
Peachtree Community News
The Pumpkin Festival proved to be an exciting event for Peachtree folks. Featured in the parade as Miss Spring Hope, was Bethany Barnes, the granddaughter of Maxine Whitley who is a Peachtree Church member. Forrest Wilds was the winner of the mini-bike which was donated by Jerry and Melba Hobgood. More ...
By BARBARA HARDISON
Mt. Zion FWB Church News
Today's Sunday school lesson reminded me that we should think about the consequences of our actions. How concerned are we of the spiritual things of God? Spiritual things are the most important. More ...
By ROSALENE BASS
Sisters win dance competition
IRVINE, CA – Hannah and Martha Clendenin of Apex, recently won the Pre-Championship competition of the Southern California Scottish Highland Dance Championship series. Dancers from across the US and Canada competed in the series which was part of the United States Inter-Regional Championship weekend held in Irvine, CA in late July. More ...

Edwards, Strickland wed
Meredith Brooke Edwards and Steven Russell Strickland were united in marriage on Sept. 15, 2007, at Nashville Baptist Church. The Rev. Hoyle T. Vinson, Jr. officiated the 5:30 p.m. ceremony. More ...

MILITARY BRIEF
Air Force Airman Brandon T. Pulley has graduated from basic military training at Lackland Air Force Base, San Antonio, Texas. More ...

Fire prevention smarts
Smoke alarms - Test Your Alarm for Life! - Your smoke alarm has the power to save your life. Or does it? If you haven't tested your smoke alarm lately, it may not be working. And that's a risk you can't afford to take. Working smoke alarms give us early warning of a fire, providing extra time to escape safely. More ...

Boys & Girls Clubs celebrate annual Day for Kids
The Boys & Girls Clubs of Nash/Edgecombe Counties hosted its annual "Day for Kids" event Saturday, Sept. 15 generating positive community participation. Nearly 250 citizens of Nash and Edgecombe Counties brought their children out for a day of fun. More ...
Special Contributed to The Nashville Graphic
Beulah Community News
We want to thank everyone who joined us last Friday night for our monthly fish fry and also great fellowship. Your support and friendship is greatly appreciated. God bless you all. More ...
By WILMA ENROUGHTY
Iranian spy squirrels and secret Little League rules
Due to writer's block and an overrunning notebook, it's time to catch Soapbox readers up on the most bizarre and entertaining news we can find.
While we do expect you to believe this stuff due to it be printed in a newspaper, regular readers will know I'm not nearly creative enough to make this stuff up. More ...
Mike Brantley
Moveon Democrats seem to want to turn this Republic into a socialist state
Recently in the San Francisco area, U.S. Marines on their way home from Kuwait to Hawaii landed at the airport in Oakland. They were not allowed to deplane like everyone else; they were forced to deplane 400 yards from the terminal. This was not because of security, as they had deplaned in Germany and New York. What a way to treat war veterans! More ...
Letter to the Editor:
A Goal Frenzy For Dogs
BUNN - Two teams headed in different directions met in the middle for a high-scoring boys soccer showdown last Thursday on the Bunn High School campus.
Host Bunn has struggled in recent matches, and the Wildcats are now without talented keeper Juan Villalvazo, who has been dismissed from the team. More ...
By Geoff Neville, Graphic Sportswriter
Hornets hold off Enfield for a pair of victories
NASHVILLE -- Defense has been a staple of the Nashville Hornets' success throughout the years, but few past efforts could match the one Nashville sported last Saturday against rival Enfield.
With the Hornets' vaunted offenses kept in check by Enfield, Nashville used its defense to post a pair of shutout victories in youth football league action. More ...
By Geoff Neville, Graphic Sportswriter
Northern wraps up campaign
RED OAK -- Northern Nash's Lady Knights wrapped up regular season tennis action last Thursday with an 8-1 home victory over NEW-6 Conference rival SouthWest Edgecombe. More ...
From Staff Reports
Rocky Mount rallies to defeat SouthWest Edgecombe
ROCKY MOUNT -- The guy who once said, "It's better to be lucky that to be good," had to have had Rocky Mount's game with SouthWest Edgecombe Monday night in mind.
The Cougars, playing mistake-free football the majority of the night, coughed up the ball twice in crucial situations in the fourth quarter to allow the Gryphons to absorb that luck and rally for a 15-12 win before a crowd of nearly 4,500 at the Rocky Mount Athletic Complex on an unseasonably warm October evening. More ...
By Charles Alston, Graphic Correspondent
ECU Pirates release
GREENVILLE -- Thirty-four home games at Clark-LeClair Stadium, including the Fifth Annual Keith LeClair Classic, highlight the 2008 East Carolina baseball schedule announced last Thursday by head baseball coach Billy Godwin. More ...
From Staff Reports
The Entertainment Scoop
Stacey Earle and Mark Stuart
Nashville Showcase Series reception is at 7 p.m., showtime is 8 p.m.; tickets for Nash Arts members $20, general public $25. (ticket packages available, call Nash Arts 459-4734). More ...

Ruskin Cooper performs at Historic Cherry Hill Sunday
Beautiful, crisp fall days provide the perfect introduction to the fall concert series at the historic Cherry Hill Plantation in Warren County. This year, the series begins with a concert by noted solo pianist Ruskin Cooper who will perform beginning at 3 p.m. Sunday, Oct. 14. More ...

ROY CLIFTON
CLINTON – Rev. Roy Thomas Clifton, 66, died Sunday, Oct. 7, 2007. Funeral services will be held today (Wednesday, Oct. 10) at 2 p.m. at St. Paul Free Will Baptist Church with Dr. Rudy Owens and Dr. Buddy Rogerson officiating. Burial will follow in Grandview Memorial Park. More ...

ROBERT COOPER
FT. WASHINGTON, MD – Robert "Bobby" Cooper, 70, died Sunday, Sept. 30, 2007. Funeral services were held on Oct. 7 at Mt. Vernon Baptist Church with the Rev. Tyrone Jones officiating. Burial followed in the Oakland Cemetery. More ...

JAMES MADISON FINCH
Bailey - James Madison Finch, 71, of Bailey died thursday. Funeral services were 2 p.m. Saturday at Joyner's Funeral Home. Burial followed in Bailey Town Cemetery. The Rev. Gary Vassar oficiated. More ...

DOROTHY EDWARDS SANDERS
Dorothy Edwards Sanders died June 24, 2007 at her home in Moses Lake Washington after a two year battle with Pulmonary Fibrosis. More ...