Subscribe/Access
Advertisements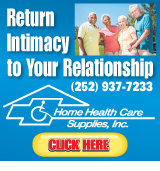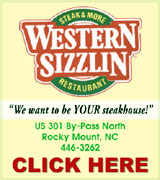 Sections
Member Options
COMMUNITY CALENDAR
Calendar events must be submitted by noon Monday for publication. Items accepted are events sponsored by not-for-profit organizations or free events. Mail to: Community Calendar c/o The Nashville Graphic, 203 W. Washington St. Nashville, NC 27856 or fax (252) 459-3052 or email to news@nashvillegraphic.com. Please include a contact name and phone number.

May 23
Workshop - Gardening With Don Aycock Nash County Master Gardener will be May 23, 5:30-7p.m. in the Braswell Memorial Library Warner Room.
Generals Orders Pender Civil War Roundtable 233rd Meeting - will be May 23 at Gardner's in Rocky Mount on Wesleyan Blvd. 6 - 6:30 p.m. social, 6:30 to 7 p.m. buffet, 7-8 p.m. speaker.Cost of buffet is $12, pay upon arrival.

May 24
Golf Tournament - The O. D. Moore Scholarship Foundation/Nash Central Senior High Alumni Association's fourth annual golf tournament will be held Friday, May 24 at the Golf Club of Rocky Mount, 26 Ford's Colony Court, Rocky Mount. Check in time is 8 a.m. Shotgun start is at 9 a.m. Special guest will be Phil Ford. Entrance fee is $65 per golfer, prizes will be given. Contact Patrick Ford (252) 469-9805; Allegro Cordell (252) 469-1299; Goldie Ford (301) 873-8586 or Tony Smith (919) 762-0448 for information and/or entry form. All proceeds are for scholarships for graduating seniors.

35th School Reunion - The Phillips/Bricks Alumni Association will hold its 35th annual school reunion, "Keeping the Memories and Legacy Alive," the weekend of May 24-26. All graduates, attendees, former teachers and friends of Phillips High School and Bricks School are welcome to attend. Tickets are $75 per person for all of the weekend activities, Friday-Sunday or $40 for one event. Events include Friday night Meet and Greet Fellowship, Saturday night Scholarship Banquet, Saturday morning Business Meeting/Breakfast and Sunday Church Worship/Lunch. Proceeds go toward our annual scholarship fund. Information and registration forms can be obtained from our website: www.phillipsbricksalumni.com or by emailing the reunion committee at phillipsbricksalumni@yahoo.com and submitting a request. Deadline for reunion registration is May 1,no tickets will be sold at the door.

May 25
BSJC (Banana Slap Jeep Club) and Mike Keffer (CDJR) will be hosting a jeep day at Keffer Chrysler, Dodge, Jeep, Ram on Saturday May 25th from 10 a.m. - 4 p.m.. While this is a Jeep Day, all vehicles are welcome. Drive our private jeep course with custom built obstacles, enjoy hotdogs, hamburgers and cold drinks. Door prizes, a 50/50 drawing and raffle for cool prizes.Two cars to crush with our jeeps and other off-road vehicles. This is a community event and everyone is welcome.
BSJC is are a non-profit group and often participate in fundraisers and charities to help uplift those in our community with needs. For more information contact Corey Hudgins 252-294-8347, James Williams 252-294-7019 or Mike Flowers 252-245-0954.

The Rocky Mount Animal Shelter will host a Rabies Vaccination Clinic on Saturday, May 25, from 9 a.m. - 12 p.m. at the Rocky Mount Animal Shelter, 1101 North Church Street. For information, call 972-1390.
Stonewall Manor - will host its Annual Spring Living History/Reenactment event Memorial Day Weekend, May 25-26. For the 6th year since Historic Stonewall brought back these community events, the Manor will be the site of plenty of action—including hands on living history activities and demonstrations such as blacksmithing, spinning, weaving, musket shooting, skirmishes, cannon fire and more! This year's participants will include Latham's Battery 13th N.C. CO.F., Reilly's Battery 10th N.C. CO., Edenton Bell Battery 3rd N.C. CO.B., N.C. Naval Squadron, Olde South Blacksmiths, Sweet Pea Sutlery, The SCV Black River Tigers Camp 2152, Black River Tiger Roses Chapter 50 and the Tarheel Civilians. Events run from 11 A.M to 4 P.M., both Saturday and Sunday. Concessions will be available both days. Admission charges follow: $5 adults, $3 children, and $2 senior citizens. For information, call 252-442-0063 or visit Stonewall's website www.stonewallmanornc.org or Facebook page.

NCHS Class of 1965 Meeting - The Nash Central High School Class of 1965 will meet May 25 at 9:30 a.m. at Golden Corral for breakfast. Call 252-469-0516 or President Jones at 770-490-4309 to reserve your seat by April 30. For information call 252-469-0516.

May 26
Teen Programming -The City of Rocky Mount's Parks and Recreation Department always has something great for teens to get involved with. Sunday, May 26, from 6:30-10 p.m., teens can enjoy a Summer Kick-Off Pool Bash at the Denton Street Pool. For information call 822-2785.

May 28
Tar River Basket Weavers Meeting - will be May 28 at the Battleboro Community Center, 280 Battleboro Ave, at 4 p.m. for open weave. Meeting will follow at 7 p.m. New and experienced weavers are welcome. Call Susan Legaj, 252-442-5659 for information.
Meeting - The Nash County Democratic Women will meet Tuesday, May 28, at 5:45 p.m. Please note that this month's meeting will be held at the Nashville Steakhouse and Exchange (directly across from the Nash County Courthouse on Washington Street) in Nashville. Guest speaker will be State Senator Angela Bryant. Cost of dinner is $10 and will be collected at the door. For information call 252-937-4494.

May 30
Community Empowerment Harambee Festival - The City of Rocky Mount, Edgecombe Community Development Corporation, Opportunities Industrialization Center, Community Empowerment Association and the Juneteenth Planning Committee of Rocky Mount, present the Juneteenth Community Empowerment Harambee Festival. The free event will take place Friday, May 31, and Saturday, June 1. On Friday, it's the Thelonious Monk Jazz Festival featuring live jazz entertainment from 7 -11 p.m. in the Booker T. Theater. Saturday, June 1 is the Juneteenth Community Empowerment Celebration featuring artist Mel Waiters, from 12 - 7 p.m at the Douglas Block.There will be kids activities, arts/crafts, food vendors, entertainment and more. Congressman G.K. Butterfield will be guest speaker.

Medicare Summary Notice Workshop & Other Medicare Issues - Medicare beneficiaries: You may be paying for services you have not received! The North Carolina Senior Medicare Patrol Program is holding a free event to help you protect yourself from Medicare fraud, waste and abuse. "Medicare Summary Notices: Are Those Charges Really Mine?"will be presented Thursday, May 30, 10 a.m. - 12:30 p.m. at the BTWHS Alumni Resource Center,225 South Church Street, (Near City Hall)Rocky Mount. Don't Miss This Important Event. There wil be refreshments, door prizes. Sponsored by:Seniors' Health Insurance Information Program (SHIIP) 1-800-443-9354
NC Senior Medicare Patrol Program (NCSMP) 1-877-996-2767
Upper Coastal Plain Area Agency on Aging – 252-234-5964

Downtown Streetscape Celebration -The City of Rocky Mount will host a Downtown Streetscape Celebration May 30 at 4 p.m. Congressman G.K. Butterfield, who also attended the kick-off for Streetscape, will serve as the event's keynote speaker. The public is invited to the event, scheduled to be at 119 Southeast Main Street in Downtown Rocky Mount, next to the former Peoples Bank at the intersection of Main and Tarboro Streets. For information on this FREE event, call 972-1332 or visit www.rockymountnc.gov.

June 1
Cornhole Tournament - The Nash Central Middle School Beta Club is hosting an Amatuer Cornhole Tournament on June 1 at 11 a.m. There is a $10 registration fee for a 2-person team. Boards and bags will be provided. There will be trophies for first, second and third place winners. We are also looking for sponsers and donations for our raffle. Proceeds will benefit the Beta Club's trip to Mobile, Alabama. For more information or to register, call the school at 937-9065 and ask for Coach Finn.

Printer-friendly format
---
---