Subscribe/Access
Advertisements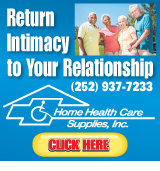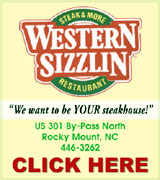 Sections
Member Options
NASHVILLE POLICE BRIEFS
INCIDENTS
A damage to property was reported on 5/6/13 at L&L Food Stores, 1001 W Washington Street
A breaking and entering a motor vehicle and larceny of a motor vehicle was reported on 5/6/13 at 323 E. Sixth Street More ...

NASH SHERIFF'S OFFICE REPORTS
A recovered stolen vehicle and damage to property was reported on 5/6/13 at Crooked Swamp and Swift Creek School Road
A breaking, entering and larceny of a residence was reported on 5/6/13 at 4066 Dortches Boulevard
A breaking, entering and larceny of a motor vehicle and damage to property was reported on 5/6/13 at 4028 Green Ridge Lane More ...

BLOOMING FESTIVAL 2013, pics 1
Rickelle Alfaro, of Nashville, takes a photo moment with the Nashville Exchange Moose at the Blooming Festival on Friday night. More ...
Graphic photos by Amanda Clark & Jo Anne Cooper
BLOOMING FESTIVAL 2013, pics 2
Ava Pappas, 3, enjoys the carousel with her grandmother, Brenda Culpepper, of Rocky Mount. Ava was visiting from Holly Springs. More ...

BLOOMING FESTIVAL 2013, pics 3
Nash Central High School's marching band performs during the parade. More ...

Commissioners approve project to recruit industry
Nash County Commissioners gave their stamp of approval for a study that will help determine the type of industries to recruit to the county.
John Gessaman, CEO of Carolina Gateway Partnership, presented a proposal to commissioners last Monday during the board's regular meeting on developipn a Nash County Target Industry Plan. More ...
Amanda Clark, Graphic Staff Writer
Rocky Mount Unemployment Office offers extended hours
The Rocky Mount Unemployment Office is offering extended hours to better serve the community.
The local office was selected as a pilot office to try out the extension of its hours. Extended hours began on April 1 and has gone well so far, said Manager Diane Thomas.
So far, the Rocky Mount office has served 36 customers and taken 10 phone calls during the extended hours. More ...

COFFEE WITH A COP
Nashville's Police Department hosted a Coffee with a Cop event on April 25 at Langley's Town and Country. The event gives citizens a chance to meet Nashville Police Chief Tom Bashore and officers of the department. Pictured, Bashore greets five-year-old Dynovan Marshmon of Nashville. More ...

MILITARY NEWS
Marine Corps Pfc. Zachary D. Selner, son of Amy Selner, of Rocky Mount, earned the title of United States Marine after graduating from recruit training at Marine Corps Recruit Depot, Parris Island, S. C.
For 13 weeks, Selner stayed committed during some of the world's most demanding entry-level military training in order to be transformed from civilian to Marine instilled with pride, discipline... More ...

LIONS CLUB WINNER
Jut Crumpler (right) picks up the grill he won Saturday by registering at the Annual Lions Club Blooming Festival drawing which helps the visually impaired. Pictured presenting the grill is Lions' President Mary Boehm. More ...

Services continue despite loss of Sandy Grove Church building
A lawsuit continues to linger over the property where Sandy Grove Primitive Baptist Church once stood. But the loss of the actual church building two years ago hasn't stopped community members from meeting on the church property.
A handful of community members met on the grounds March 31 for a special Easter service. This is the third year Easter services have been held on the church grounds. More ...
Amanda Clark, Graphic Staff Writer
Castalia Community Prayer Day
Castalia area churches joined together to host Castalia Community Prayer Day on Saturday, April 27. This is the third time the event has been held. This year's event also served as a fundraiser for a local boy, Jesus Ortiz, who was hit by a car while trying to board his school bus. A barbecue chicken plate sale was held to raise money to assist the family with medical expenses. Pictured above, Ortiz (center) talks with Sonia Hawkins (far left) a friend of the family and Jennifer Edwards (far right), who lives near Ortiz. More ...

Local schools, students recognized at Rocky Mount Optimist Club banquet
The Rocky Mount Breakfast and Evening Optimist Clubs hosted the 2012 – 2013 Youth Appreciation Awards Banquet on Tuesday, March 26, 2013 at Union Missionary Baptist Church.
The banquet recognized outstanding student achievement from area high schools. The students were selected by their teachers for outstanding academic excellence and civic participation. More ...

Two awarded scholarships in poster design competition
Two high school seniors, Carlos Villanueva, of Durham, and Judie Taylor, of Battleboro, have earned tuition scholarships in the local level of The Art Institutes and Americans for the Arts "You Can Create Tomorrow" Poster Design Competition. More ...

Nash residents admitted to St. Augustine University
Several Nash County residents have been admitted to Saint Augustine's University for the fall semester.
Locals admitted include Alicia Whitaker, Derek Gay, Tyrika Ricahrdson and Anissa Battle, all of Nashville. and Demarious Alston, of Spring Hope. More ...

CATFISH LUNCHEON
The Nash County Soil and Water Conservation District held its annual appreciation luncheon on Thursday, May 9 at Rose Hill. For over 30 years, the district has held a luncheon every spring to promote conservation efforts and to show its appreciation to the people and agencies who support those efforts. Pictured above (L-R) is David McLeod, Assistant Commissioner of Agriculture and Bobby Joe Fisher, Soil and Water Conservation District Board member. More ...

Golf tourney to benefit O.D. Moore Scholarship
The O.D. Moore Scholarship Foundation is gearing up for its Fourth Annual Golf Tournament, slated for Friday, May 24.
The golf tournament is held in memory of the O.D. Moore Scholarship Foundation President, Mr. Henry Earl Coley. More ...

NEER announces Entrepreneur of the Year finalists for 2013
B. Mayo Boddie, Sr., Chairman of the NorthEastern Entrepreneur Roundtable (NEER), has announced the names of the four finalists for the organization's 2013 Entrepreneur of the Year Award.
"We received a large number of highly qualified nominations for this year's Entrepreneur of the Year Award competition and this made it difficult for our selection committee to narrow the field... More ...

Middlesex Corporate Centre chosen for Duke Energy's site readiness program
Duke Energy Progress has chosen a 320-acre section of the Middlesex Corporate Centre to participate in the utility's 2013 Site Readiness Program to prepare the location for potential industrial development.
Duke Energy's Site Readiness Program is designed to help communities served by the utility compete for new companies and jobs. More ...


Bus Driver of the Year Recipients are pictured from left to right: Tasheka Cooper of Benvenue Elementary, Donald Barnes of Edwards Middle and Meka Cooper  of Nash Central High School. Barnes was named the overall Bus Driver of the Year for NRMPS.

Nash-Rocky Mount Schools celebrates bus drivers
Nash-Rocky Mount Public Schools recently celebrated bus drivers from across the school system during the annual NRMPS Bus Roadeo event. In addition to having bus drivers contend with their colleagues for the top spots in a driving competition, the NRMPS Transportation department also recognized deserving bus drivers and transportation staff members with special honors. More ...

RED OAK NEWS
As members learned in their recently concluded 12 week Experiencing God Bible Study, God is always at work around them. This truth is clearly evident in all the exciting things happening at Red Oak United Methodist Church.
On Saturday, May 4, 2013, members from both Red Oak and Bethlehem congregations visited the North Carolina Zoological Park in Asheboro. More ...
SUZY PEARCE
PEACHTREE COMMUNITY NEWS
Mother's Day at Peachtree began with the Men of Peachtree serving breakfast to the women. The meal was extra delicious as the MOPs are excellent cooks who can even make "scratch" biscuits.
Pastor Whitehouse's Mother's Day sermon was titled, "O God, We Thank You for the Home". It was based on scriptures from Genesis 2:18, 21-24; Luke 19:5-6; Acts 5:42. More ...
BARBARA HARDISON
MOUNT ZION FWB CHURCH NEWS
Our choir sang "I Will Serve Thee" for the call to worship. Pastor Aycock prayed the prayer of invocation and welcomed everyone. Algie Jones, Jr. led the congregation in singing hymns; "Faith of our Mothers" and "Happy the Home When God is There." Usher, Greg Manning prayed the offertory prayer. After receiving tithes and offerings, we sang the doxology and greeted one another. More ...
ROSALENE BASS
BEULAH COMMUNITY NEWS
All mothers at Beulah received a lovely carnation Sunday. I hope everyone had a great Mother's Day. I hope you were able to be with your mother if she is still living. If not, just remember all the good memories you have of her. If you are a mother, I pray your children told you Happy Mother's Day or maybe came to visit you. My son, Danny and his wife, Beth came to church with us and that was really special. More ...
WILMA ENROUGHTY
Celebrating Easter
A Chance in the Country and Roma's Clydesdale Farm celebrated Easter with various activities for children, including horse rides and Easter egg hunts. Pictured above, Isabel Castano, 8, and Patrick Castano, 4, of Red Oak, take a ride on Max, Chance's dad. Chance the horse will celebrate his seventh birthday and a big birthday bash is being held on Sunday, May 19 from 2 until 4 p.m. More ...

Spring Board Meeting
Local UDC Bethel Heroes officers attended the Spring Board Meeting of the United Daughters of the Confederacy in Raleigh on April 20. Pictured (L-R) is: Margaret Sink, Dottie Barrett, Helen Sharpe and Margie Parker Brantley. More ...

Nash County Blood Drives for May 2013
Thursday, May 16 from 8:30 a.m. until 1 p.m. at Rocky Mount Preparatory School, 3334 Bishop Road, Rocky Mount
Saturday, May 18 from 10 a.m. until 2:30 p.m. at Light of Peace Missionary Baptist Church, 510 S. Glendale Avenue More ...